Fantastic Beasts strut their way onto new cover art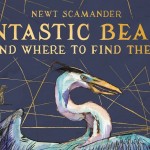 Jul 11, 2017
Some fantastic beasts may deny that they strut, and claim that their fathers are being unfairly maligned as strutters, too, but thanks to Pottermore's new reveal we now have good evidence that some of them do indeed strut, and likely so did their fathers.
Pottermore has shared an exclusive glimpse of the new illustrated edition of Fantastic Beasts and Where to Find Them.  The UK edition cover art, published by Bloomsbury, will feature a pterodactyl attacking a spider web on a blue background.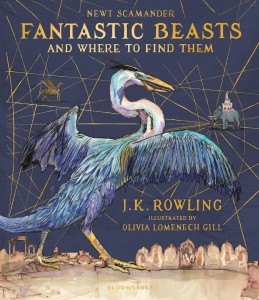 Ok, that's obviously a magical creature (an Occamy), not a pterodactyl, and that's probably not a spider web either but it's what leaps to mind.  The U.S. edition cover, published by Scholastic, shows a Griffin on a red backdrop. (I am absolutely sure it is a Griffin).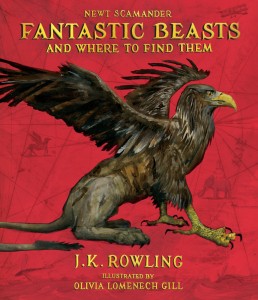 Pottermore also provided a sneak peek at some of the beasts inside the book, including this sorrowful unicorn. Visit Pottermore to view the rest, which includes a ghoul, Snidget, Sphinx and a Manticore – we love the sketch-like style of the illustrations!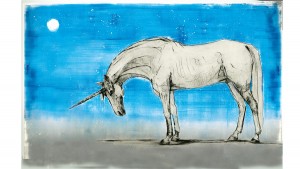 Both the UK and U.S. editions are illustrated, in charcoal and watercolour, by award-winning Olivia Lomenech Gill.  They will be released in both countries on November 7, 2017.  You can't pre-order them on Amazon.com and Amazon.co.uk quite yet, but we will be sure to let you know as soon as you can.
In the meantime, let us know which cover you prefer via Twitter / Facebook!