Ezra Miller Balances 'Justice League' Reshoots as 'Fantastic Beasts' Role Grows!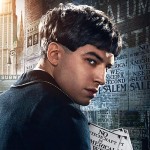 Jul 27, 2017
Ezra Miller attended the Justice League panel at San Diego Comic-Con Saturday to promote the upcoming installment in the Warner Bros. DC Comics superhero franchise. The panel was a hit with fans, featuring all the stars of the film and unveiling four minutes of exclusive footage!
However, news that Justice League reshoots have gone on for two months continued to hang in the background, leaving some fans uncertain about what that means for a film with mounting expectations, especially following the high bar set by the recent Wonder Woman.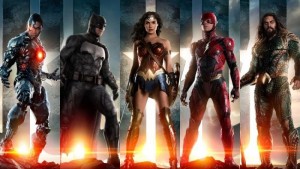 The success of Wonder Woman and the positive results of extensive reshoots on other notable films, such as Rogue One: A Star Wars Story, seem to justify the studio investment. This is a good thing for Warner Bros. since they had to bring in Joss Whedon after Zack Synder excused himself following family tragedy and, inevitably, some tweaking of the original material would need to be done regardless.
According to a Variety report:
"Sources say 'Justice League' reshoots have been used to punch up the dialogue. Whedon, the director of 'The Avengers,' is well respected for his ability to create memorably wry exchanges between his characters. The set pieces Snyder shot are said to be usable, but Whedon has been working on 'connective tissue' that was needed to link sequences."
The Variety analysis of the situation also brought up another point which is of primary interest to the Harry Potter fandom. As fans well know, Miller is contracted with Warner Bros. to not only portray Barry Allen's Flash, but also to reprise his role as Credence Barebone in the highly-anticipated Fantastic Beasts and Where to Find Them sequel.
If Miller's part in Fantastic Beasts was a cameo affair, it would seem a straightforward business to coordinate such a short filming schedule with the reshoots for Justice League, but that appears not to be case.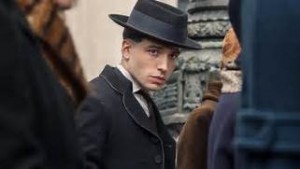 While Variety indicated Warner Bros. has been extremely accommodating with its star, the report made the following statement of interest:
"The studio has gone out of its way to make him available, but his growing role in the world of wizarding series has made it difficult for him to suit up as the Flash on the same days that other co-stars are available."
Observant fans were quick to note that the story of Credence Barebone was not over when they caught sight of a whispy Obscurus remnant slip off-screen at the tale end of the first film. But if Miller has a "growing role" in the Fantastic Beasts series, he may be playing a much larger part in the sequel than previously assumed!
Hypable considered these possibilities:
"J.K. Rowling is expected to lead us further down the Obscurus rabbit hole over the next couple of Fantastic Beasts movies. With Dumbledore coming into the fold, it's possible we'll be learning that the future Hogwarts Headmaster's sister Ariana is/was an Obscurus. Meanwhile, I think Newt will want to help Credence free himself of his demons and hopefully rid himself of that Obscurus. On the flip side, it's possible Credence will be interested in Grindelwald's mission and possibly join the dark side."
Taking this speculation a little further, in addition to Dumbledore's interest given the suspicious nature of his sister's "illness" and Newt's laudable desire to help Credence, seeking him out would also be a very practical part of their mission. Learning more about the power and functionality of an Obscurus would help them better understand Grindelwald's plans and intentions.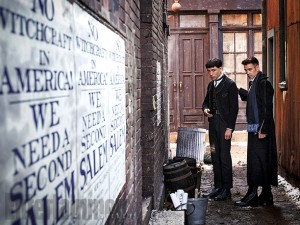 It's also possible they could devise an ill-fated plan to prey on Grindelwald's obsession with the magical phenomenon in an attempt to lure him into the open.
However, since Dumbledore made it clear in his King's Cross heart-to-heart with Harry that he delayed their meeting until the infamous 1945 duel, it would seem to indicate that Dumbledore would, for his own reasons, restrict his involvement to the planning of such a daring escapade. Or, if he agreed to take a more hands-on approach implementing such a plan, that Grindelwald would not be successfully recaptured there. Either way, the storyline established by J.K. Rowling in Deathly Hallows would preclude a meeting of the wizarding greats this early.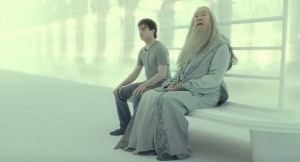 Finally, considering Hypable's "flip side" plot line, while Credence could search out Grindlewald, it seems unlikely in the wake of Grindelwald's rejection of all Credence's hopes. But, perhaps the focus of the story will be on Grindelwald's renewed pursuit of him.
Maybe Credence has been laying low as a part of the wizarding circus and both Grindelwald and Dumbledore learn of his whereabouts. Or, maybe he hasn't been in hiding at all and has finally given himself over to the dark power within, set off by Grindelwald's betrayal. Credence might unleash devastation in Europe that can't help but attract attention, wreaking havoc that tempts the dark wizard into using it for his own ends. This could kick off a high-stakes race that might determine the fate of wizard-kind and require the assistance of the only known wizards–Newt and Tina–to have previously encountered an Obscurus.
What are your thoughts on this exciting news, Potter fans? How do you think Miller's "growing role" play out in the next Fantastic Beasts film?