UPDATE: Could 'Fantastic Beasts' Be Filming a Hogwarts Scene? (RUMOR)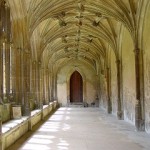 Aug 25, 2017
After production began on the next Fantastic Beasts film, an apparent filming base at Lacock Abbey was spotted and shared on YouTube, leading fans to speculate that  Hogwarts will feature in the sequel.
**UPDATE** Filming at Lacock Abbey seemingly confirmed. More details at the end of this piece.
See the video from the tweet below:
Is #FantasticBeasts2 due to film scenes at Lacock Abbey?https://t.co/W3LuSUmGId via @YouTube

— Fantastic Beasts Fan (@FBAWTFTmovie) August 21, 2017
Lacock Abbey's side rooms were used to film Snape and Quirrell's classrooms at Hogwarts, as well as Harry's discovery of the Mirror of Erised, and the abbey's cloisters used for various shots of corridors and courtyards. Take a look at a few photos from BBC Wiltshire's gallery (here) below, we're sure you'll recognise it! The Potter's house and a church in Philosopher's Stone as well as Slughorn's hide-out in Budleigh Babberton in Half-Blood Prince were also filmed nearby in Lacock Village.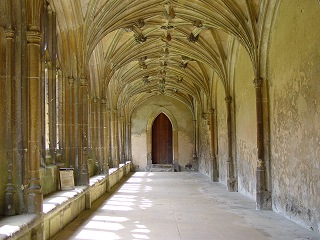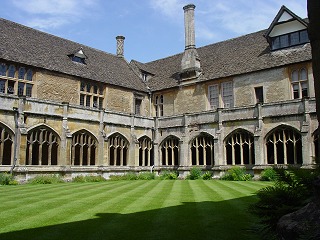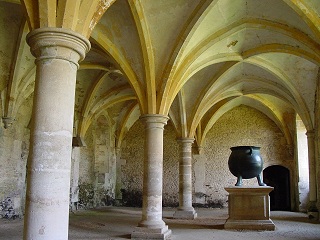 The site is protected by National Trust, who have a dedicated spot on their website to help you 'Walk in Harry Potter's Footsteps', which you can read more about here.
The video isn't much to go off of, and there's no signs that this is actually the Fantastic Beasts team preparing to shoot at the site – it's an understandably popular setting to film!
However, given the links to Hogwarts and the pretty impeccable timing, we're excited for what it could mean for the next film if they're shooting at Lacock Abbey. Could we see more of Dumbledore's early days at Hogwarts? Or perhaps this will turn out to be a flashback scene or two explaining Newt and Leta's history, which the team casted for back in June (covered on Leaky here).
Do you have any theories, or further evidence of the Fantastic Beasts cast and crew filming 'in the real world'?
**UPDATE 1**
Rumors may have been quashed by a reader who commented on this post on Leaky's Facebook saying they live nearby and according to security, the filming base is for 'a period costume drama' – that doesn't entirely rule out Fantastic Beasts, but chances are looking a little slimmer. We look forward to knowing more about filming from Warner Bros / Pottermore soon!
**UPDATE 2**
In an update on filming given in our recent coverage of additions to the Lumos Crowdrise campaign, we reported on a fan's sighting of Jude Law (sporting a young Dumbledore-esque beard) in Bath. Lacock Abbey (in Wiltshire) is near enough for this to be a huge possibility. The Bath Chronicle also reported on a quote from John Boldon, deputy chair of Lacock Parish Council, in their coverage, seemingly confirming that this is Fantastic Beasts:
"John Boldon, deputy chair of Lacock Parish Council, said: "It's been a big set, but it's been kept under close wraps.
"All the main stars have been here, it's been very exciting."
People in robes were also spotted at the site:
Little wizards on their lunch break from filming at #lacock #FantasticBeasts2 #hogwarts pic.twitter.com/QObozd4BSX

— Rachel Acres (@RachelAcres) September 6, 2017
Not only that, but a huge, secretive movie shoot has popped up close to Wells city centre, with the cathedral and several streets being closed off this weekend (16th / 17th September) for the filming crew. Could it be the Fantastic Beasts cast and crew?
🦉🦄🕷🦎🐍✨ pic.twitter.com/wk7jisXU26

— J.K. Rowling (@jk_rowling) August 25, 2017
We'll bring more updates as we find them!