Oscar Buzz is Brewing Over Gary Oldman's Churchill in 'Darkest Hour!'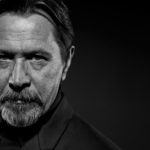 Sep 08, 2017
Gary Oldman takes his upcoming historic drama Darkest Hour to a heady string of festivals this season. He accompanies a host of other Harry Potter alums making waves in the industry this year, but he may prove to be the festival darling this time around, with a standout performance as Winston Churchill that is already generating steady Oscar buzz!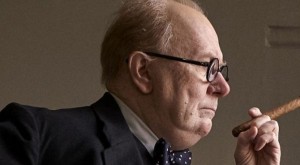 Oldman and director Joe Wright began the season at the Telluride Film Festival in Colorado. Dubbed by the Know as the first of the festival "triumvirate," its inclusion alone is a nod to its expected critical success and award potential, rendering it one of the select few to be followed–and beaten. The article observed:
"One of Telluride's most idiosyncratic and charming rites is the release of its program a scant few hours before the fest gets underway. As if too say, all the films here command your consideration."
And it does–following the opening at Telluride Indie Wire raved:
"As predicted, Gary Oldman is superb as war-torn Prime Minister Winston Churchill in Working Title's latest Oscar contender, 'Darkest Hour,' and is the one to beat for Best Actor. It's his time, after only one nomination ('Tinker Tailor Soldier Spy'), along with Supporting Actors Ben Mendelsohn as his King and Kristin Scott Thomas as his wife. This is a Best Picture contender and will score with the crafts as well."
EW echoed the praise for Oldman's Churchill, acknowledging that while early Oscar picks are never a sure thing, since Telluride has become a notable "influential launching pad for those films gunning for statuettes, it's hard to be here and not get swept up in the handicapping," calling Oldman an "undeniable contender."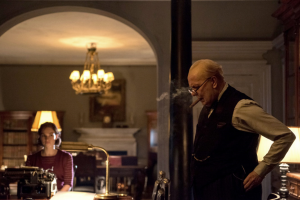 Billed as the perfect companion to the recent Kenneth Branagh WWII epic, Dunkirk, from Christopher Nolan, Darkest Hour focuses on one month in Churchill's tenure as Prime Minister, giving an intense portrait of the man's leadership as the German army looms–even touching briefly on the beleaguered Allied troops gathering across the channel on the beaches of Dunkirk.
"Oldman is Churchill. And not only the look, but the mischievous wit, the twinkle in the eye, the rousing oratory, and the crippling self-doubt when he most needed to project confidence. It's remarkable. Over the years a lot of great actors, have tackled Churchill: Albert Finney, Brendan Gleeson, Rod Taylor, Richard Burton, Timothy Spall, Bob Hoskins, and most recently John Lithgow in The Crown. But Oldman's Churchill seems to go beyond acting into a sort of conjuring act. I don't think we'll ever see anyone else do Churchill this well again unless the man himself comes back from the dead."
The accolades following the film's screening at Telluride continued, as Vanity Fair jumped on the Oscar-hype bandwagon, noting that eight of the last nine Best Picture winners featured at the festival. And as for Oldman, VF went so far as to say "it became immediately clear that Oldman is, this far out anyway, the one to beat this year."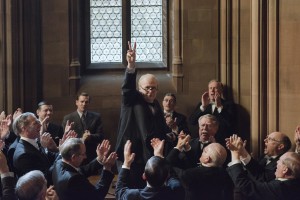 Aside from the great performance, VF also pointed out that Oldman's "got lots of rousing speechifying, it's a technically complex transformation, and he's playing a real person. Those are all important boxes on the Oscar-winner checklist."
Next up, Darkest Hour heads to the Toronto International Film Festival this Sunday, Sept. 10. It will then feature at a special screening for the Coronado Island Film Festival, held over Veteran's Day weekend Nov. 9-12. According to the San Diego Union-Tribune:
"Attendees of the Coronado Island Film Festival, Nov. 9-12, will get a sneak peak with [Darkest Hour producer Lisa] Bruce as moderator. Celebrated film historian Leonard Maltin is returning to emcee the small city's big undertaking packed with panelists, actors and film previews."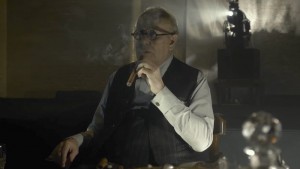 The film is set to open in U.S. theaters Nov. 22 and will be released in the UK Jan. 12, 2018.
Following this film, fans can look forward to seeing Oldman in the newly-announced supernatural thriller Mary. The nature of Oldman's role in the film has not yet been publicized, but the Hollywood Reporter revealed that "Mary centers on a struggling family that buys an old ship at auction with the high hopes of starting a charter business, only to discover its horrifying secrets on the isolated open waters." The upcoming film begins production later this month in Alabama.
Now revisit the trailer for the Darkest Hour below and tell us what you think of Oldman's award season chances! Will he cast a spell over audiences and critics alike?!