'Harry Potter' Soundtracks Soon to be Released in Vinyl!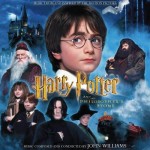 Oct 12, 2017
This is a magical time for the Harry Potter fandom–exciting announcements are being released almost daily as Warner Bros. partners with talented and innovative collaborators to bring new Potter-themed products to our muggle shelves!
Most recently, Harry Potter Books from Bloomsbury declared its intention to illustrate the companion book The Tales of Beedle the Bard, following closely on the heels of the announced Fantastic Beasts and Where to Find Them illustrated edition, currently in the works. Already on the shelves are the illustrated editions of Philosopher's Stone, Chamber of Secrets, and the newly-published Prisoner of Azkaban. 
According to NME, fans will be now able to enjoy yet another facet of J.K. Rowling's incredible wizarding world through the stunning clarity of vinyl as the soundtracks for the first five film adaptations are released in a new box set from Rhino on Nov. 17.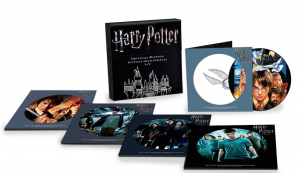 The music of the films defined the series in an unforgettable way, and most fans can, without a doubt, recognize memorable tracks within the first few measures. They knowingly nod with satisfied sentimentality as light-hearted, whimsical melodies play against the background of the happy and humorous. Then the music seamlessly shifts and embodies all the emotional depth of the most powerful and poignant scenes. And, of course, it never fails to swell with tension and heightened intensity during the moments of epic climax!
The scores composed by John Williams (PS, CoS, PoA), Patrick Doyle (GoF), and Nicholas Hooper (OotP) are truly brilliant, and the new vinyl editions are must-haves for the collection of any Potter fan and music aficionado.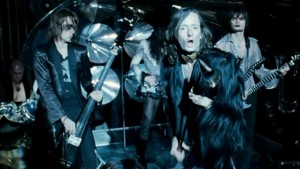 NME reports that in addition to the delightfully-haunting and moving instrumentals, the set also includes three songs by The Weird Sisters, the fictional wizarding band featured during the Goblet of Fire Yule Ball and made up of real-life musicians from Radiohead and Pulp.
Have a listen to the soundtrack from Harry Potter and the Philosopher's Stone, and let it take you back–back to Privet Drive and the Cupboard Under the Stairs, Diagon Alley, King's Cross and Platform 9 3/4, and Hogwarts–from the Great Hall to the Quidditch pitch and all the magical mysteries in between!
Then consider, will you be rushing out to purchase the set on Nov. 17 or will you be adding this to your Christmas wish list?!
Harry Potter and The Sorcerer's Stone Original Motion Picture Soundtrack