J.K. Rowling & 'Harry Potter' / 'Fantastic Beasts' Actors Speak Out On Harvey Weinstein Sexual Abuse Case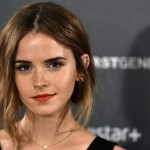 Oct 12, 2017
Emma Watson led the way in speaking out on the news that Hollywood executive Harvey Weinstein had been accused by several women of harassment, groping and sexual assault over a period of several decades.
Ronan Farrow published the piece on The New Yorker (see another on The New York Times here), after a months-long investigation into several cases of alleged sexual assault. Weinstein initially denied the claims, only to send a desperate email to other Hollywood executives in an attempt to keep his career untarnished, and uphold his position as co-founder of film studio The Weinstein Company. He has since been fired, BAFTA have suspended his membership, his attorney – Lisa Bloom – quit with a statement about his actions and the entire movie industry are acknowledging the horrific nature of the allegations against Weinstein, beginning a much-needed discussion about the nature of sexual abuse and widespread abuses of power in the film industry.
Emma Watson worked with Weinstein on the My Week With Marilyn, and – along with a huge host of other shocked actors in the industry – shared her solidarity with the victims, of Weinstein's atrocious abuse of power, taking to twitter to say:
I stand with all the women who have been sexually harassed, and am awestruck by their bravery. This mistreatment of women has to stop.

— Emma Watson (@EmmaWatson) October 10, 2017
In this instance it was women affected but I also stand with all the men, indeed any person, who has suffered sexual harassment.

— Emma Watson (@EmmaWatson) October 10, 2017
J.K. Rowling weighed in on the debate, responding to former White House advisor Sebastian Gorka's comments that the abuses would not have happened if Weinstein had 'obeyed' Vice President Mike Pence's 'rules' for meeting with women (he reportedly will not even have a meal with any other woman that his wife or consume alcohol without her in his presence):
THINK:

If Weinstein had obeyed @VP Pence's rules for meeting with the opposite sex, none of those poor women would ever have been abused. pic.twitter.com/Kgl9FF7nam

— Sebastian Gorka DrG (@SebGorka) October 11, 2017
If the only thing preventing a man committing sexual assault is the presence of witnesses, he's too dangerous to be at liberty. https://t.co/9XswCIvFJC

— J.K. Rowling (@jk_rowling) October 11, 2017
Fantastic Beasts star Alison Sudol (Queenie) shared Emma's tweet, and her hopes that this incident will encourage awareness of the seriousness of sexual harassment and abuse, and empower people to use their voices to support victims and for victims to speak out in utter confidence that their allegations will be treated with respect and in all seriousness:
May this be the end of an era of men abusing their power and women feeling powerless to stop them. We have a voice and we have each other. https://t.co/NLolvDRy3K

— Alison Sudol (@AlisonSudol) October 11, 2017
I've had my fair share of dealings with people in power positions who made me feel uncomfortable and vulnerable, wondering what I'd done to-

— Alison Sudol (@AlisonSudol) October 11, 2017
bring it upon myself. It affected my view of men, and made me question whether there were any decent ones out there. But in the past years-

— Alison Sudol (@AlisonSudol) October 11, 2017
I've met so many beautiful, kind, gentle, wonderful men in positions of influence, men that are leaders who do not abuse their power. These-

— Alison Sudol (@AlisonSudol) October 11, 2017
men set an excellent example for others, who respect women- some who are downright feminists, who have restored my faith in men personally-

— Alison Sudol (@AlisonSudol) October 11, 2017
exemplifying that true leaders don't pull the kind of crap that old-school misogynistic jerks managed to get away with for way too long.

— Alison Sudol (@AlisonSudol) October 11, 2017
Please take a moment to read the @cnn piece my wonderful friend @ErinRRichards wrote. Very well said🙏🏻 https://t.co/BHNEXdClMv

— Alison Sudol (@AlisonSudol) October 12, 2017
Jason Isaacs took the opportunity to share his support. He also spoke out against Sean Spicer's ignorance in his weigh-in (click here to see the tweet).
Like me, for instance, who wears my skirt on my sleeve.

— Jason Isaacs (@jasonsfolly) October 11, 2017
You do, and you wear it well. You happen to be one of those great men who helped reclaim my faith in your sometimes stinky kind! Thank you🙏🏻 https://t.co/zgxanM9VDI

— Alison Sudol (@AlisonSudol) October 11, 2017
David Thewlis (Remus Lupin), who worked with Weinstein with Emma Watson on Regression in 2015, as well as Macbeth, said of the incident: 
"Men like this who equate fame and power with the right to degrade women should be unequivocally condemned, shamed and be seen to suffer the consequences."
Emma Thompson (Professor Trelawney) also shared her views on the case, saying Weinstein is just the tip of the iceberg when it comes to sexual abuse, harassment, bullying and 'interference' in Hollywood:
If you have experienced sexual or domestic abuse / harassment of any kind and are in need of support, please call or message the RAINN Sexual Assault Hotline in the U.S., visit this web page for information if you are living in the U.K or visit Victim Support if you are living elsewhere.