'Harry Potter: A History of Magic' Opens at The British Library!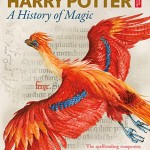 Oct 19, 2017
Harry Potter: A History of Magic opens TOMORROW at The British Library in London! Keep reading for details on a new documentary coming to BBC Two (featuring J.K. Rowling herself), companion books, featured items, planned expansions and more:
In celebration of the 20th anniversary of Harry Potter and the Philosopher's Stone, The British Library in London (in cooperation with Philosopher's Stone publisher, Bloomsbury) have created an exhibition combining centuries-old British Library objects with material directly from Bloomsbury and J.K Rowling, capturing both the imaginary and real-world history of magic which is at the heart of the Harry Potter series. The exhibition is open from tomorrow, 20th October 2017, until 28th February 2018 in London.
Companion Books
The launch of the exhibition tomorrow will also see the publication of two companion books by Bloomsbury. The first – Harry Potter: A Journey Through a History of Magic  – is 'aimed at a family audience' and showcases a select few of the many artefacts, manuscripts, artworks and objects on show at the exhibition. You can also catch the eBook version over at Pottermore starting tomorrow. The second book – Harry Potter: A History of Magic is the 'official comprehensive companion book', and is a full-colour book which aims to open up the exhibition experience to all, involving collaborations between Bloomsbury and the British Library curators involved in making the exhibition. The British Library also tells us:
"A digital edition will be published by Pottermore – this edition will have enhancements allowing the content to be navigated in multiple, digital-first ways and will feature additional visuals of exhibition artefacts." 
BBC Two 'Harry Potter: A History of Magic' Documentary:
On 28th October, BBC Two will celebrate the opening of the exhibition by broadcasting an hour-long documentary showing how the exhibition was created, which will explore magical traditions and folklore, and include interviews with J.K. Rowling and Jim Kay. Take a look at the trailer for the program below:

Exhibition Highlights Include: 
As stated above, items from J.K. Rowling's own collections will be on display for the very first time, including an "annotated sketch of Hogwarts School of Witchcraft and Wizardry by J.K. Rowling, complete with the giant squid that lives in the lake", J.K. Rowling's "handwritten list of the teachers and subjects at Hogwarts" and more.
J.K. Rowling also shared with us a pretty important item featured at the exhibit – the tombstone of the real-life historical figure Nicolas Flamel, who also features in Harry Potter and the Philosopher's Stone and will be appearing in Fantastic Beasts 2:
Guess what this is? I've just seen it and was mesmerised… pic.twitter.com/ZSWjpUGH8E

— J.K. Rowling (@jk_rowling) October 17, 2017
It is indeed Nicolas Flamel's headstone, viewable at @britishlibrary's Harry Potter exhibition! Just had a sneak preview & it's wonderful. https://t.co/evHNpnlKub

— J.K. Rowling (@jk_rowling) October 17, 2017
Guests will also be able to view original artwork by Jim Kay for the Harry Potter illustrated editions. We know from our exclusive chat with Jim Kay that he and Olivia Lomenech-Gill (illustrator of the upcoming illustrated edition of Fantastic Beasts and Where to Find Them) both worked on HUGE sheets of paper to create each and every artwork in the illustrated editions, so be prepared to be amazed!
Some pretty amazing artefacts, manuscripts and records from The British Library will also delve into a real-life history of magic. One of the coolest displays is a Celestial globe dating from 1693, made by Vincent Coronelli and brought to life using augmented reality technology (in collaboration with Google Arts & Culture). Visitors will be able to virtually spin the globe and explore constellations in the night sky,  many of which inspired names in the Potter series (Lupin, Sirius, Bellatrix, Draco).
Others include:
The Ripley Scroll – a 6 metre-long alchemical manuscript that describes how to make the Philosopher's Stone, from the 1500s
Chinese Oracle bones – the oldest datable items in the British Library's collection, one of which records a lunar eclipse that is precisely datable to 27 December 1192 BC
An early written record of 'abracadabra', used as a charm to cure malaria
An Arabic illuminated manuscript showing male and female mandrakes
Black moon crystal ball, used by 'Smelly Nelly', a Paignton witch from the 20th century who had a taste for strong perfume
A mermaid, allegedly caught in Japan in the 18th century
A bezoar stone – which Snape so kindly informed us is found in the stomach of a goat and will save you from most poisons in the Harry Potter series, as demonstrated by Harry in Half Blood Prince:
And – of course – cauldrons!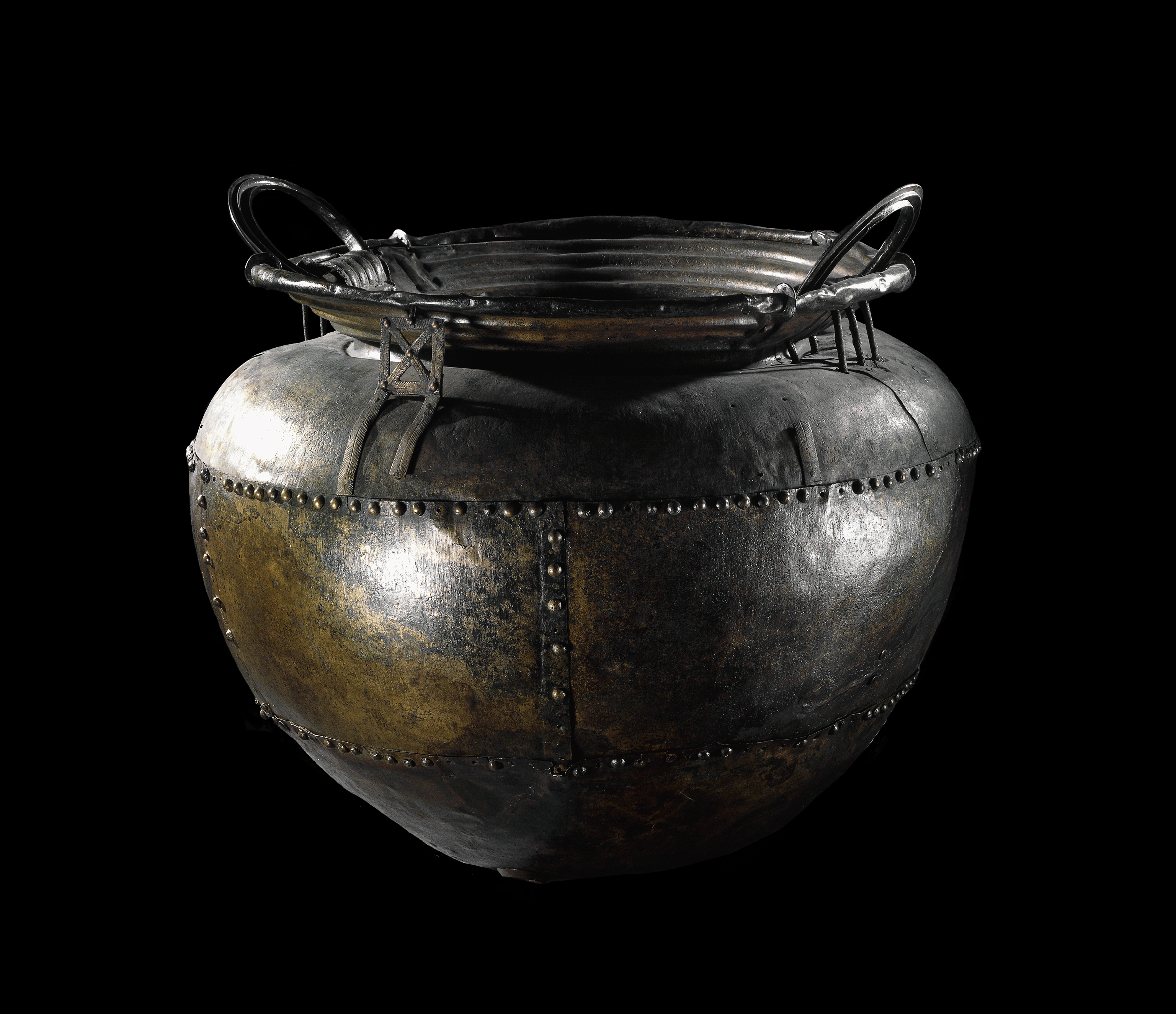 Photo: Battersea Cauldron (The British Library)
Harry Potter: A History of Magic in New York
In true Fantastic Beasts fashion, the exhibition will travel to New York in Autumn 2018 at the New York Historical Society to celebrate the publication of Sorcerer's Stone by Scholastic in the U.S.. This U.S. based Potter exhibition will also be accompanied by the publication of a companion book – this time published by Scholastic – in Autumn 2018.
Magical Library Partnerships and Learning Programmes:
The exhibition is also partnering with 20 libraries across the UK to create mobile panels inspired by the exhibition, allowing partners to present their own interpretations of the exhibition as part of the British Library's Living Knowledge Network:
"The Living Knowledge Network builds on local knowledge and national convening power to develop a mutually supportive and self-sustaining network of major libraries – to create value by sharing ideas and sparking connections between libraries, collections and people across the UK."
A History of Magic will also lead learning and events programmes, making 11,000 tickets available for schoolchildren in the U.K. and more:
"The learning programme includes guided workshops, teacher events, a family trail, a large-scale family event on 2 December for up to 900 visitors that will include a range of activities and exhibition entry throughout the day as well as special events aimed at community partners. Adult courses will also be available, on a range of themes including Witchcraft in Medieval and Early Modern Europe, magical illustration and fantasy fiction.

The events programme gives visitors the opportunity to delve into the magical world in even more detail, with the Hogwarts Curriculum Lectures, a series of our hugely popular Late at the Library events, and events exploring illustrating Harry Potter, Medieval magic, the effect of 20 years of Harry Potter on children's literature and much more. For the full programme, please visit our What's On pages."
We can't wait to bring you a review of the exhibition – let us know if you've got a ticket booked, and check out the official page for the exhibition here to get more information and book yourself a place!