Overview of BBC Two's 'History of Magic' Documentary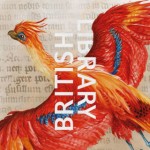 Oct 29, 2017
Last night, BBC Two's Harry Potter: A History of Magic aired in the U.K., and gave us a deeper look into The British Library's exhibition on the magic at the heart of J.K. Rowling's beloved series.
There's still no news on when this documentary will be made available elsewhere, so for those who missed it, or want to know more, here's an overview of the documentary!
Scattered readings from Mark Williams, Evanna Lynch, David Thewlis, Warwick Davis and Miriam Margolyes and shots from LeakyCon (a.k.a. the best Harry Potter fan convention in the world) rounded out the programme, which was narrated by Imelda Staunton – not sounding like Umbridge, don't you worry.
The documentary also shows J.K. Rowling looking through a few key items from the exhibition, exploring the myths, texts and people which helped to give texture to her world. It's the first time she's seeing this material 'for real', and her reactions often involve her recalling personal memories from writing the series, and reflecting on details which inspired her to create such a vivid world.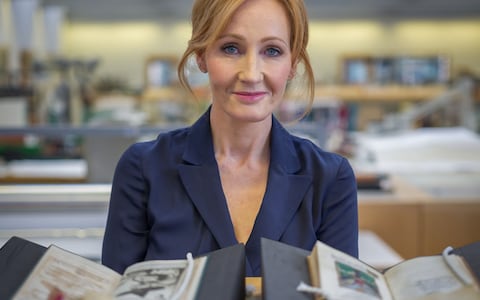 Magic, she reflects, is closely linked to what it means to be human, and the story of Harry Potter connects closely to a human need to be understood. Harry is taken to a place where he belongs, and the appeal of that is understood by fans far and wide, many of whom share their stories and love of the series throughout the documentary. The BBC have managed to merge the historical experience of magic with the experience of the author, creators and fans at the heart of the phenomenon that is Harry Potter, and manages to combine nostalgia and new material perfectly.
The exhibition itself is divided into subjects, corresponding roughly to Hogwarts classes, giving a thorough exploration of the real-life history of magic, and tying this closely to depictions within Rowling's stories. Curators showcase a few of these items, and tell how they struck the balance between historical education and the passion of fans.
Alchemy 
Flamel's tombstone and the Ripley Scroll are the stars of the show here. Rowling appears absolutely in love with the ancient scroll, and the British Library shared a funny detail on how they found the real-life alchemist's tombstone:
On loan from @museecluny, Nicolas Flamel's tombstone was reputedly found being used as a cutting board in a Parisian grocery! #BLHarryPotter pic.twitter.com/vbOAsDAdHp

— The British Library (@britishlibrary) October 28, 2017
Rowling tells of a dream she once had Flamel's alchemist study, the walls of which were decorated with similar illustrations to the ones on the Ripley scroll. Fascinated by the scientific element to alchemy, she discusses the links between science and magic, with science being simply "magic that consistently works". Rowling then says that she's disappointed the curators haven't tried to make a Philosopher's Stone: "The joke's on us, if this does work!".
"As every good Hogwarts student knows, a good textbook can save your life", Staunton states, as we're shown a 16th century book of spells by Elizabethan poet, Gabriel Harvey. The British Library seem to be out to prove that everything in Potter has historical relevance with their endless access to resources, making Rowling's imagination seem even more charming!
Witches with a cauldron: this image shows two women placing a snake and a cockerel into a flaming pot to create a hailstorm #BLHarryPotter pic.twitter.com/txORk3L6Ao

— The British Library (@britishlibrary) October 28, 2017
Herbology & Jim Kay's Illustrations
Jim Kay then explains how he's been bringing to life the textual complexity of Harry Potter in his art, beginning with his work on the first illustrated edition (Philosopher's Stone) in 2013, which proceeded to take him three and a half years to perfect! Select examples of his work feature in the exhibition, and the documentary compares his illustrations of mandrakes from Rowling's descriptions to historical illustrations. Real-life mandrake roots, Jim says, are rather anthropomorphic. A shot of him drawing one freehand in a greenhouse – looking utterly enamoured – leaves us wondering what sort of a student he'd have been at Hogwarts, and wishing he could meet Newt Scamander.
"Oh, of course they are…" Rowling scoffs when she's told mandrakes are a hallucinogenic. "I tried to stay away from hallucinogenics at Hogwarts. There was enough going on, they didn't need drugs to get excited!"
Culpeper's Herbal gives a list of native medicinal herbs, prescribing most effective forms of treatment and when to take them #BLHarryPotter pic.twitter.com/2SeKFeec5w

— The British Library (@britishlibrary) October 28, 2017
Herbology is a particularly important subject for Rowling, and Culpepper's Herbal which rather poetically describes observations and illustrations of plants, even detailing their ties to planetary motions, was used religiously when writing Potter, and is yet another item on show at the exhibition.
Cauldrons, Wands & Magical Items
We're also taken back to the earliest printed image of witches using cauldrons, which "cemented iconography of how we understand witches to look".
Many objects at the exhibition are on loan from Boscastle's Museum of Witchcraft and Magic, including Olga Hunt's broomstick, a tarred head, dried cats, a love potion, cauldrons (one of which had exploded) and wands used to direct energy, create magickal spaces and even 'blasting rods' used to curse people. Rowling tells how she couldn't find anything on wands when writing Potter, so made it all up one day whilst sitting under a tree!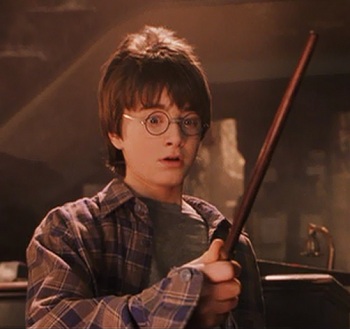 Real-life wand makers then explain their craft, which they say involves working for tree spirits in a kind of partnership that has been honored in their family for 14 generations. The spirits tell them where to collect the wood, how to carve the wands, and they find their owners eventually.
All involved with the exhibition seem eager to spread the message that magic is real, is some form or anoter: "Those who don't believe in magic will never find it", they say. There's a kind of power in believing such a thing, and being united by a series which celebrates love as the strongest magic of all!
Divination  
When shown a prophecy book, Jo Rowling laughs at its cliched portrayal of witches. She explains that "free will is the abiding principle of the Potter books, not prophecy", and that Trelawney shows that you can "get lucky every once in a while".
The divination section explores magical items from tea leaves to magic mirrors, palm reading and more. Rather than focusing on telling the future, we're told that divination in the real world was actually more about helping people to make decisions (or 'contacting the subconscious'). We're shown a particularly exciting collection of 3000 year-old ancient oracle bones, which entered the library in 1911 and tell the story of royalty during the Shang Dynasty. The light, portable bones were inscribed with questions and divined answers, including predictions about the weather, battles and even lunar eclipses (seen as a bad omen), which were then used to direct the royal family.
These oracle bones, sometimes called dragon bones, were used in a Chinese divination ritual over 3000 years ago. #BLHarryPotter pic.twitter.com/fEHsLqiVrK

— The British Library (@britishlibrary) October 28, 2017
Care of Magical Creatures
Over 100 species of mythical creatures are explored in Harry Potter and Fantastic Beasts, with origins across the globe. Unusual historical representations of creatures Rowling describes in her series and in Newt Samander's Fantastic Beasts and Where to Find Them are shown at the exhibit, including a Sphinx, a Phoenix, and even what appears to be an Augurery (which never existed – Rowling made them up, also known as an 'Irish Phoenix'!). Olivia Lomenech Gill's portrayal of the Sphinx in the upcoming illustrated edition of Fantastic Beasts (below) is particularly striking, and draws on the myth of the Sphinx we are to in the documentary, originating from India and Africa: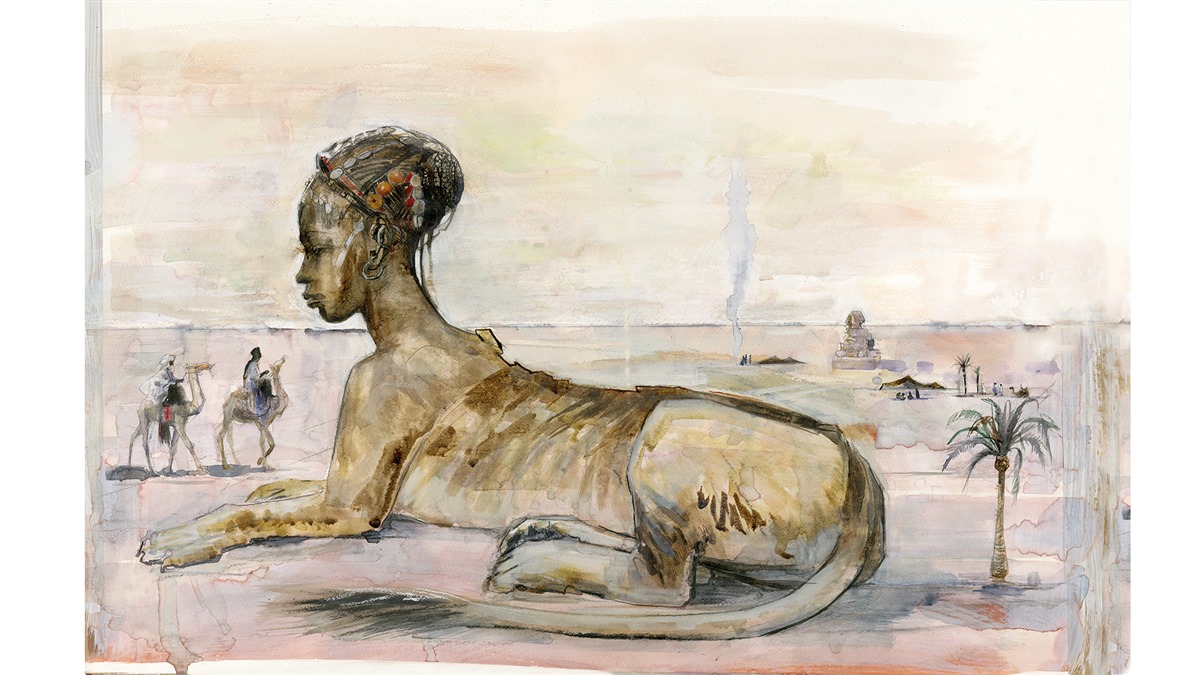 We're reminded that magic is a universal language, with distinct cultural differences (and similarities!) in representations throughout history and between countries and continents. Eyob Derillo from the Department of African Studies – demonstrates this by showing an ancient Ethiopian spell, helping to understand the history of magic from an Ethiopian perspective. It's fascinating to think how much material is out there, and how deep Rowling could get with the Fantastic Beasts series. She's already dipped into magic in North America, and given us a map of wizarding schools across the globe. We know the series will revisit Europe when the sequel heads to Paris, but what would we learn if the series visited Africa, Asia, Latin America, Australia, or even the Poles?! The exhibition aims to open your eyes to the deep implications of magic in the Harry Potter series by using real-life examples of the material spoken about to inspire visitors to consider the layers of history behind Rowling's creations.
Here the 'fenix' is described as a native of Arabia and can live for up to 500 years. It is creating its own funeral pyre. #BLHarryPotter pic.twitter.com/mcFjtANx6Q

— The British Library (@britishlibrary) October 28, 2017
J.K. Rowling's Drawings, Writings & Manuscripts
Many of Jo's own works are included at the exhibition, ranging from the original manuscript of Harry Potter and the Philosopher's Stone sent to publishers, to drawings and plans she sent to her publisher, Bloomsbury.
Rowling herself chose the works to be included, saying that they were all selected for being particularly memorable. She shows a sketch of Hogwarts, mapping key elements of the castle complete with notes, and even the Giant Squid from the Black Lake!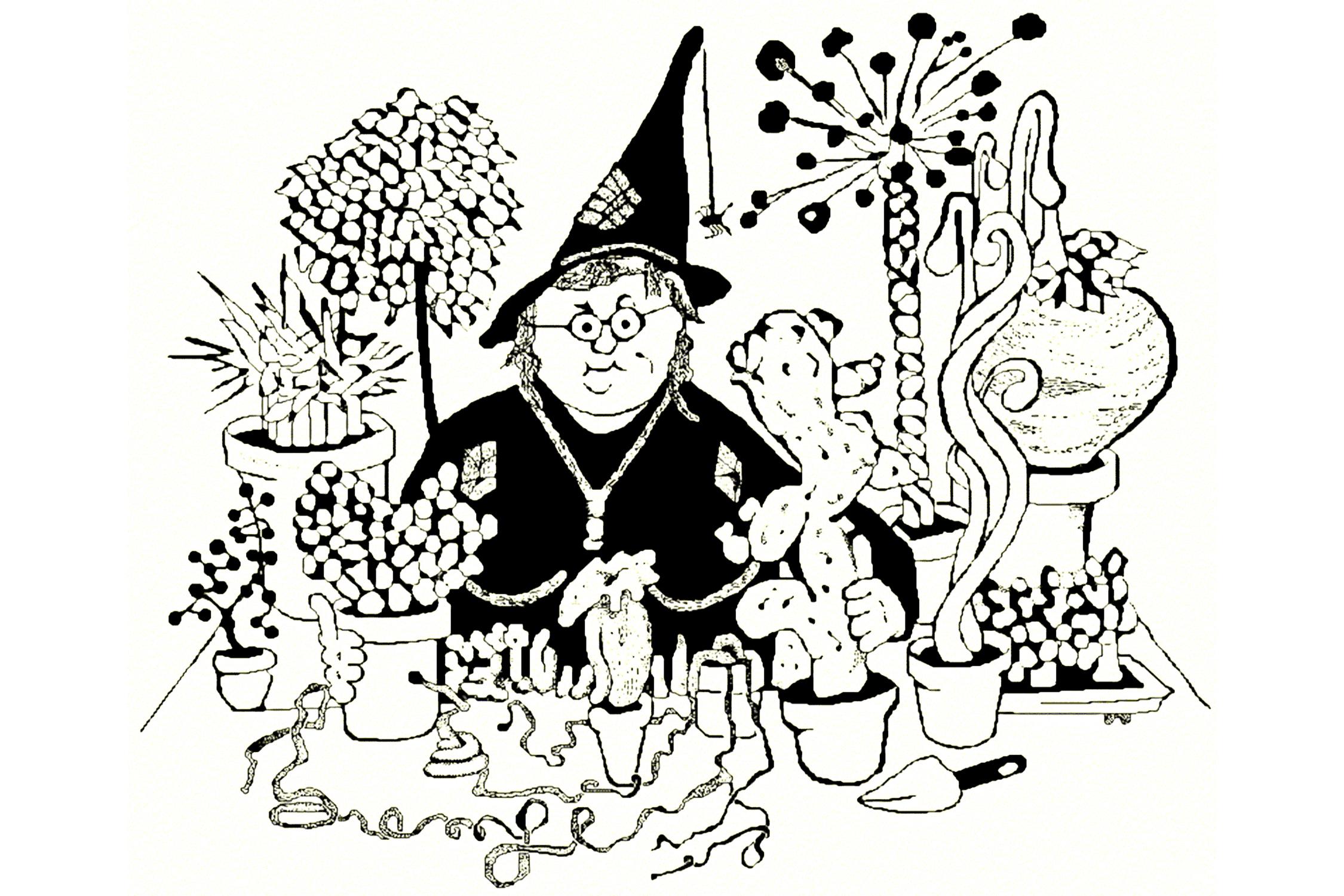 Another poignant story she she's is attached to a drawing of Professor Sprout, who she sees as "the most maternal of the four heads of house at Hogwarts". December 30th 1990 is the date she clearly remembers this drawing being completed. Jo was staying at friend's house after writing Potter for 6 months, and she stayed up watching The Man Who Would Be King whilst her mother died 250 miles away – Rowling received the call the next day. The drawing has particular  meaning for her, and she even realised 20 years later that The Man Who Would Be King had influenced Harry Potter, with the masonic symbol worn in the film making up the elements of The Dealthy Hallows symbol!
Rowling says she suspects she 'worked her way back over 20 years to that night', and seeing as her story heavily explores loss and its traumas, it's no surprise that Jo shares her suspicion that if her mother hadn't died, 'the stories would have been very different, and not what they are'. David Thewlis then reads a section from The Mirror of Erised, reminding us of the miraculous ability Jo Rowling had to turn pain, frustration and despair into a story which taught us all about the importance of love, bravery, friendship and unity.
The parting words of the documentary are wonderfully fitting, and delivered by Warwick Davis: 'When in doubt, go to the library'.
We can't wait to show you the exhibition, but in the meantime, you can book your tickets  to visit yourself here, buy the exhibition's companion books/ebooks over at Pottermore here, and U.K. readers can watch the documentary on BBC iPlayer here.
Let us know if you've visited the exhibit, and your thoughts  on the new documentary!