A 'Cursed Child' Soundtrack is Music to the Ears and Other Potter Theater News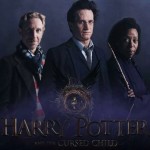 Oct 30, 2017
The big Cursed Child news keeps rolling out! Last week Leaky covered the exciting announcement that after becoming established on Broadway in the new year, the production will head to Melbourne, Australia in 2019. Now it seems 2018 will not only bring stage magic to the Great White Way, but also charm listeners at home and around the world with the enchanted music of Imogen Heap!
Heap is the composer of the soundtrack for Harry Potter and the Cursed Child and revealed to one inquiring fan via Twitter that all involved are hoping for an official release early next year!
yes, most likely you will, earlyish next year xx we all want it to happen!

— Imogen Heap (@imogenheap) October 23, 2017
This is great news for those fans who have already viewed–and loved–the successful production in London's West End. They will be able to revisit their favorite parts and relive all the highlights, all the dramatic notes, over and over at home!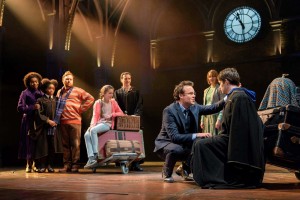 For those who have not yet been able to attend a showing (or are still awaiting an opportunity to snag tickets), this could be a wonderful way to experience a piece of the magic and get a foretaste of what's to come!
And for the skeptical fans who have read the script but were left ambivalent, it could add an interesting dimension to their perception of the play–perhaps even soften their feelings toward the story as the music recalls sentimental connections to the beloved films.
Whatever your reason for purchasing the soundtrack, the news that such a release is near on the horizon is both exciting and well worth anticipating!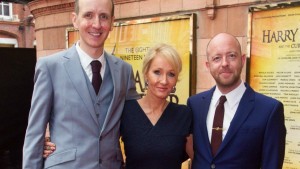 In other theater news, Cursed Child director John Tiffany continues to speak out on the importance of arts education and the dangers of cutting funding for such programs in UK schools.
Specifically, The Stage reported that Tiffany attended a London event sponsored by the campaign organization Art School, where he said:
"I'm absolutely obsessed with this notion of what opportunities we are catastrophically denying [by cutting arts education] in society."
Tiffany went on to frame the discussion in light of Cursed Child's impact, arguing:
"Jack [Thorne], Jo [JK Rowling] and me all went to state school, and I was able to very clearly say to [the House of Lords] if you're not going to listen to the moral argument here, the piece of theatre that is probably going to make the country more money than any other piece of theatre in its history would not exist if we were graduating today."
He adamantly concluded that denying children access to the arts is a "social crime," which keeps them from achieving their full potential.
Tiffany clearly feels very strongly on the subject, and his point has merit considering the scope and influence of his many creative endeavors, including Cursed Child, which continues to reach fans around the world. Without the opportunity for youth such as himself to explore their gifts, the world of performing arts would be a bare one, indeed.