Your Portkey to the Wizarding World is Coming Soon: Harry Potter AR Game is a Go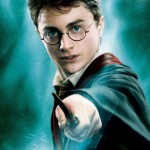 Nov 08, 2017
It looks like the world of gaming is about to become a whole lot more magical. Pottermore made two giant-sized announcements today sure to excite fans who have been waiting for a Harry Potter AR game comparable to last year's mammoth craze, Pokemon Go.
After rumors of a "Harry Potter Go" equivalent surfaced last year, the online presence for the world of Potter confirmed today that Warner Bros. Interactive Entertainment is partnering with Pokemon Go creators, Niantic Labs, to create  Harry Potter: Wizards Unite, a location-based augmented reality game for J.K. Rowling's Wizarding World. Pottermore described the experience this way:
"The game encourages you to step outside with your phone, explore your local surroundings and take part in a series of adventures, such as searching for magical creatures and bumping into iconic wizarding world characters along the way. Crikey. Who knows who you'll spot in your local park? You'll also be able to cast spells, discover mysterious artefacts, and build up your very own, illustrious wizarding career."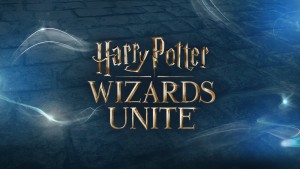 The announcement came on top of word that Warner Bros. is releasing the game along with a series of other mobile and console game experiences branded Portkey Games. Pottermore had this to say about the new entity:
"So named because Portkeys transport wizards from place to place, Portkey Games will give Harry Potter fans the chance to be transported into the wizarding world and placed at the centre of their own adventure. The games will vary from mobile to console games, and will feature both new characters and – excitingly – could feature familiar characters 'at different points in their lives' from the Harry Potter stories."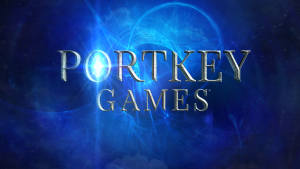 Buzz about the game came earlier in the day with an article from TechCrunch. The coverage included speculation about how the game might work, and said that Niantic was reportedly looking at "using audio cues in future AR games" so users didn't have to hold up their phones for extended amounts of time, a feature that may be incorporated into the Potter game. After all, even wizards don't hold their wands up 24/7.
Are you excited to play Harry Potter: Wizards Unite and cast your spells in the real world? This first release from Portkey Games could allow you to assume a wizarding avatar without even  being a Potions Master. Besides, who has time to brew Polyjuice Potion every time you want to experience a little magic?!
Post your thoughts on the new game and let us know!
Harry Potter: Wizards Unite will be released sometime in 2018. In the meantime, fans can sign up for more information on their official website here.
Images: © J.K. Rowling/Pottermore Ltd. TM Warner Bros.