9 New 'Fantastic Beasts' MinaLima Prints Revealed!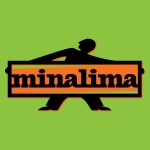 Nov 17, 2017
Nine previously unseen Fantastic Beasts and Where to Find Them prints by MinaLima will be released today (17th November), in celebration of the one-year anniversary of the film.
True to MinaLima's style, the prints aren't just beautiful to look at – the genius is in the finer details of each piece. We know the Mira and Eduardo undertake huge amounts of historical research and experimentation to create such unique pieces, which not only give life to the films but provide endless fun discussion-starters for fans like us. Read more on MinaLima's discussion of their work from their talk and Q&A at the V&A Museum in London here, which Leaky had the pleasure of attending back in September.
Newt's Creature Care Dial, for example, shows the codes used for feed and habitat as well as a guide for classifying magical beasts, beings and spirits. The names of creatures are also written in alphabetical order around the outside of the chart. It's a fascinating tool and I'm almost convinced that the spirits of the characters possess these artists, it's the only plausible explanation for how perfectly they capture Newt through their visions of his work: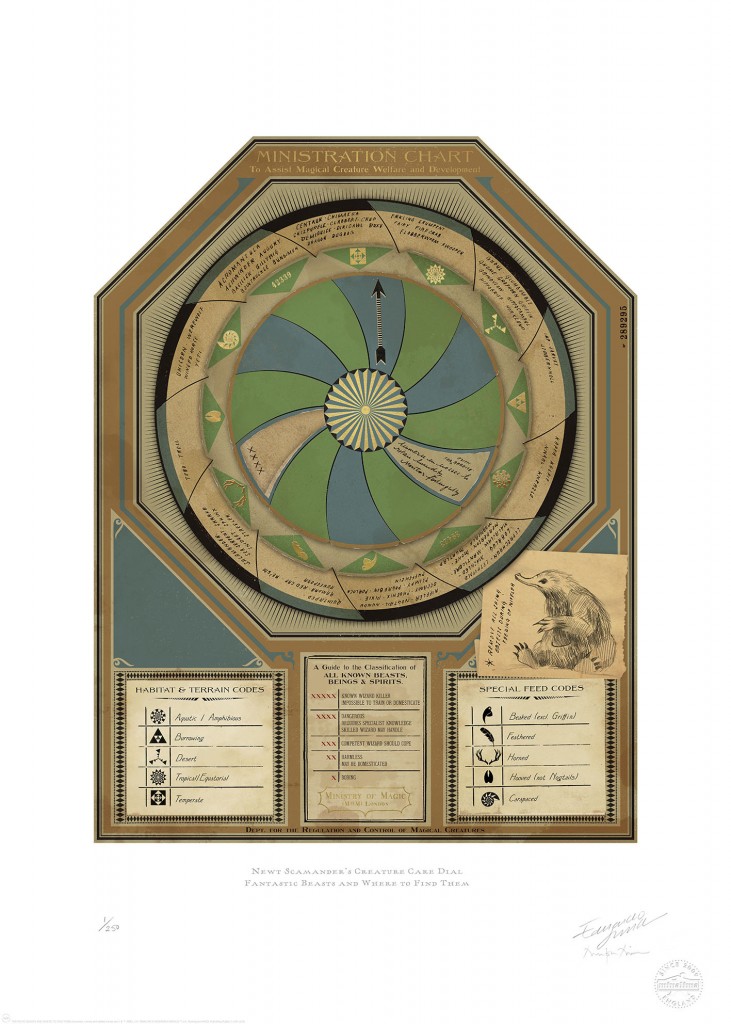 The Flap of the Cape – one of a series of prints featuring books from the Goldstein sisters – is a particularly striking print, harkening back to the bold, fun graphics used to fill Weasleys' Wizard Wheezes: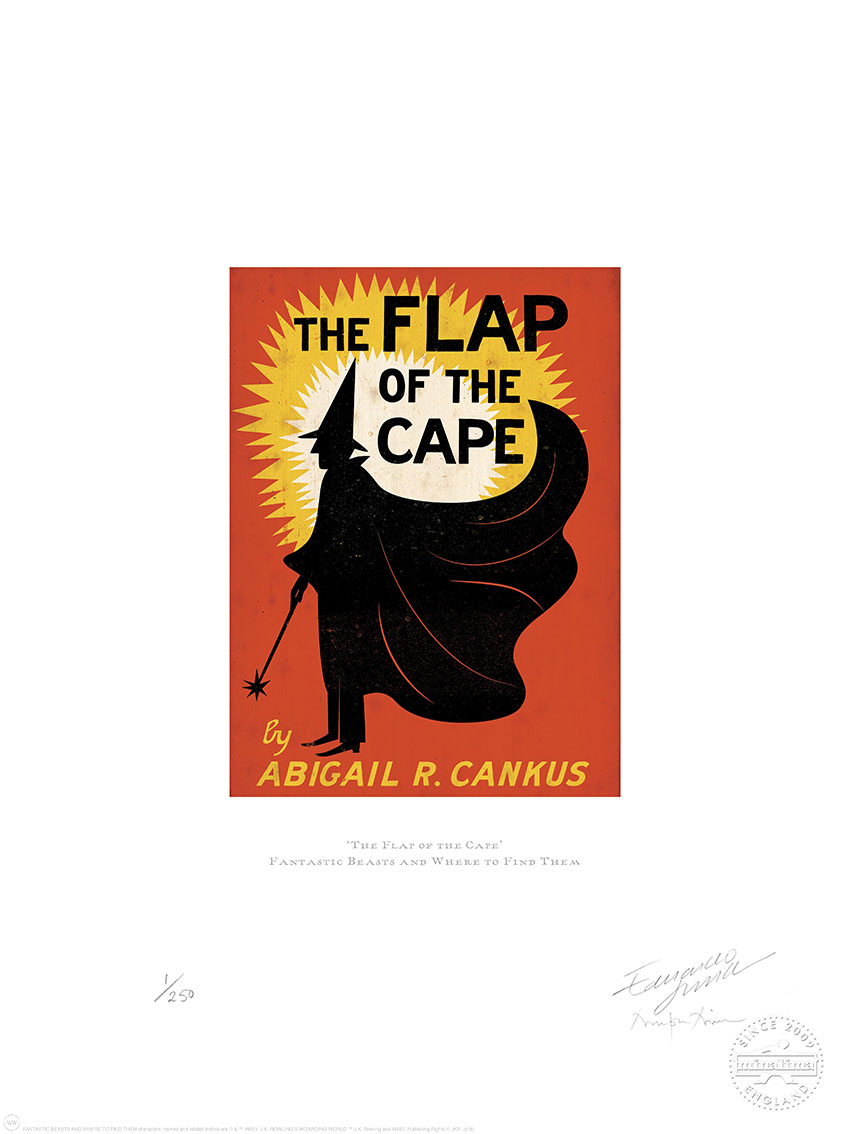 Queenie's haberdashery set (from Mo Lo Bespangles on Broadway) also features – and is as elegant and chic as we'd expect! We love that the items are noted as 'wizard washable':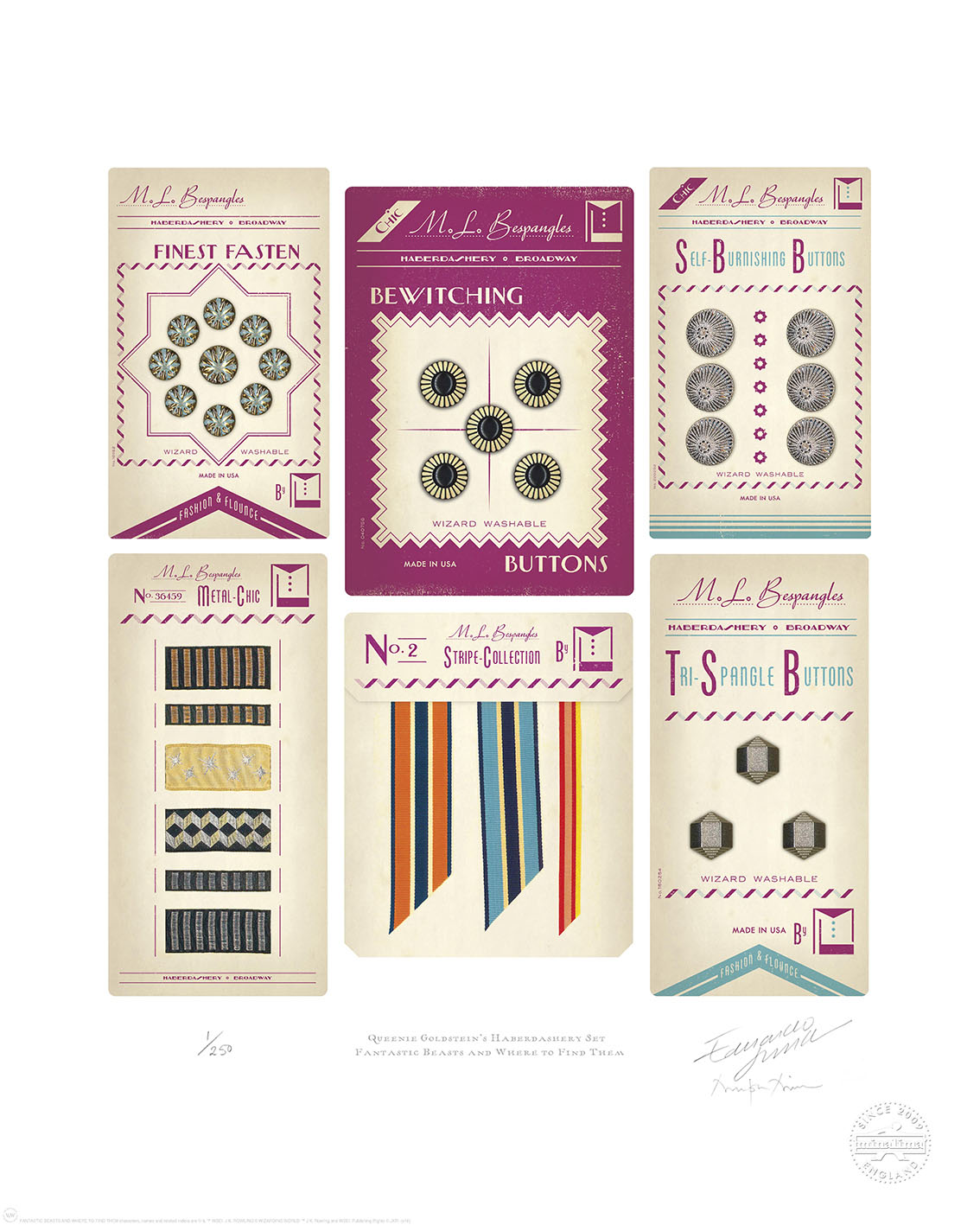 One of the most exciting print is the spell Contravention Map from MACUSA, tracking illegal spall casting in the USA. We'd love to hear your theories on the map's details, so let us know what you think of the symbols and their locations in the comments, or why not tweet your thoughts to PotterCast to be discussed: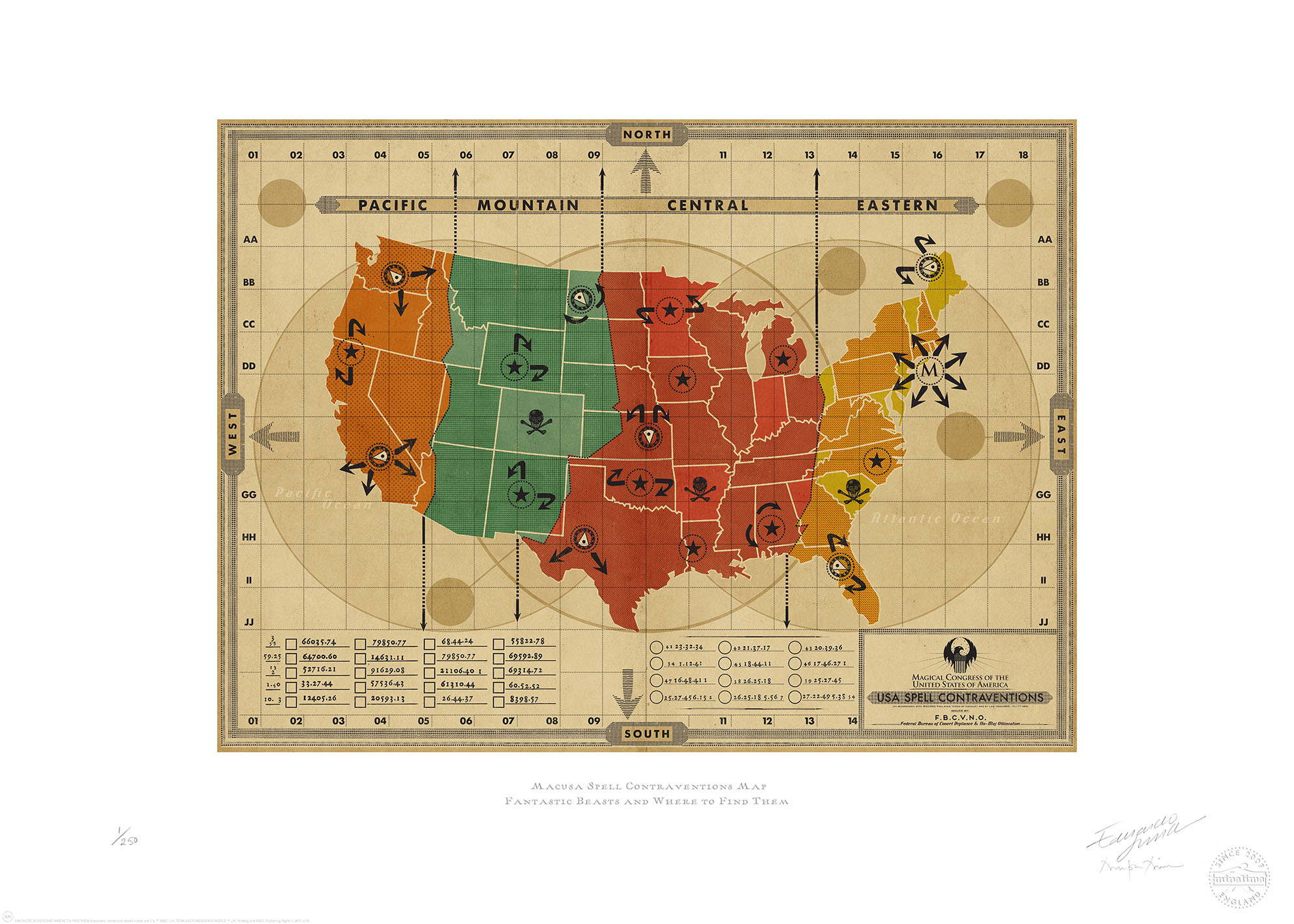 And, of course, the duo's iconic newspapers. The new additions are from Transfiguration Today: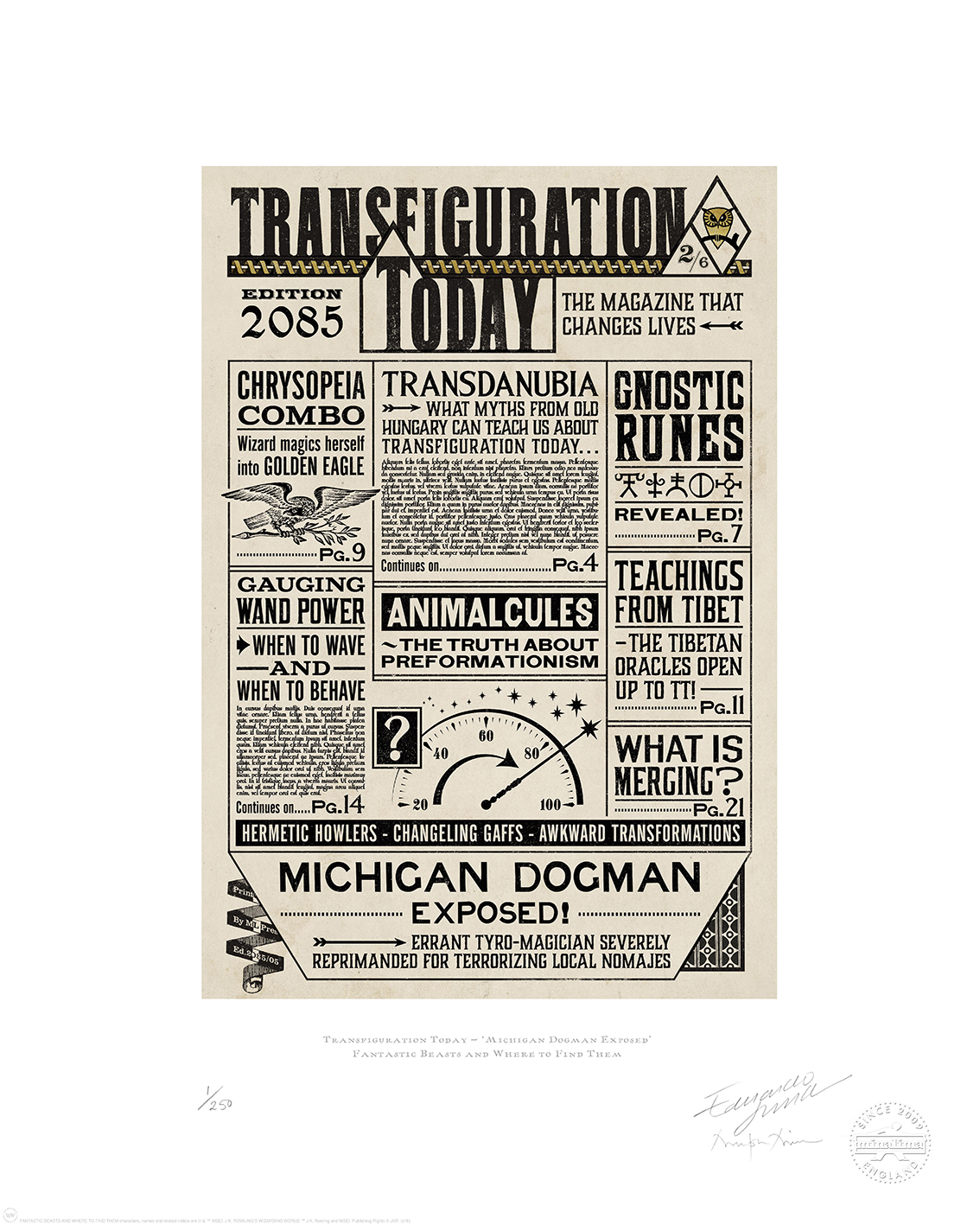 The nine prints are available worldwide via MinaLima's official website from today. You can also meet MinaLima themselves at The House of MinaLima (just round the corner from Cursed Child's Palace Theatre) on 3rd December. Don't miss out on the chance to ask them a few questions and tell them just how inspiring their work is!
Mira + Eduardo will be at #HouseofMinaLima on Sunday 3 December. Looking forward to meeting you! Address, etc on https://t.co/iFVcFElQCQ pic.twitter.com/AFwAzIDYQr

— MinaLima (@minalima) November 4, 2017
They'll also be appearing on tonight's BBC Children In Need, on BBC One at 7:30pm!
What are your plans for tomorrow night?? Mira & Eduardo will make a special guest appearance on Children in Need so make sure you tune into BBC ONE at 7.30pm! #minalima #childreninneed #fridaynight #CiN @BBCLondonNewsroom @BBCRadioLondon @BBCCiN pic.twitter.com/9dRMFAdHK5

— MinaLima (@minalima) November 16, 2017
If you haven't heard, Fantastic Beasts 2 now has a title! Catch the first look at Jude Law as Dumbledore, Zoe Kravitz as Leta Lestrange and Callum Turner as Theseus Scamander in Fantastic Beasts: The Crimes of Grindelwald here.