Theater Round-Up: New Tickets to be Released for 'Cursed Child' London, Actors Support Local Theater, and More!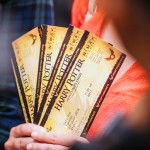 Nov 20, 2017
This week in theater news we get to see a few of the many ways the Harry Potter story continues to impact performing arts around the world.
Harry Potter and the Cursed Child shows no sign of diminishing success in London as a new round of tickets will be released in December! The production, moving to Australia in 2019, is also advocating for legislative change that would decrease ticket scalping there–a huge positive for theater fans in the region. Finally, Jude Law, Noma Dumezweni, and Tom Burke are all working to keep local theater vibrant and accessible, delighting old fans and influencing a generation of new ones. Read on for more details:
Harry Potter and the Cursed Child–London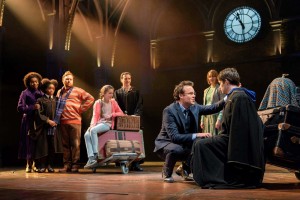 Cursed Child Play tweeted that another round of tickets will soon be available for the outstanding West End production of Harry Potter and the Cursed Child featuring its second stellar cast! Tickets will release Dec. 6, Potter fans, so get ready to snatch them up for the Oct. 24, 2018-Jan. 13, 2019 leg of the next season.
More #CursedChild London tickets will be released on 6 Dec, for performances from 24 October 2018 to 13 January 2019 https://t.co/5dxmqeJUFc

— Cursed Child Play (@HPPlayLDN) November 20, 2017
The continued success of the show is no surprise at this point, but eager fans will no doubt be excited about more opportunities to participate in this magical–and award-winning!–foray into the wizarding world. Will you be adding these to your Christmas wish list?
Jude Law and Noma Dumezweni Support A Theatre Trip for Every Child 
This summer Leaky reported on a campaign to provide free theatre tickets to five year olds in Lewisham and Stockton-On-Tees. The program, funded through corporate and individuals donors, is also supported by notable patrons Jude Law (young Albus Dumbledore) and Noma Dumezweni (Hermione Granger-Weasley).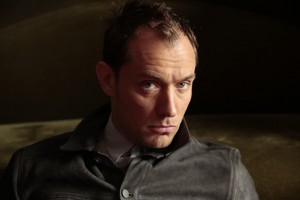 At that time Law said:
"I am delighted to support this terrific initiative, which has the potential to positively impact the lives of young children in Lewisham. It is crucial for the future of our communities that we find creative ways to nurture and support the next generation.

"Theatre has the power to inspire children and we must encourage them to follow their dreams, no matter how big."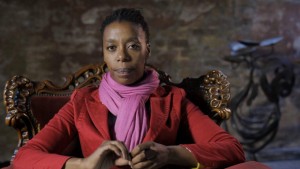 London News Online reported that Dumezweni has also commented on the charitable program, saying:
"As a Lewisham resident I am delighted to support this vital initiative, investing not only in the future of young people, but the future of the arts.

"These youngsters are the leaders, audiences and artists of tomorrow.

"I know the power of theatre and to pass that power on to the people who matter the most is a thrilling opportunity."
In addition to garnering the support of such prominent figures in theater, the campaign will be bolstered by an upcoming fundraising event at the Albany Theatre. On Nov. 28, team members will assemble to take turns riding on two static bikes set up in the theatre foyer. Between the hours of 9 a.m. and 7 p.m. the cyclists will bike the equivalent of about 108 miles–or the perimeter of Lewisham.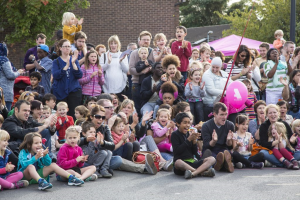 Supporters can stop by to cheer on riders or submit donations–or take on one of the available time slots! If interested, email [email protected] to contribute to this worthy cause.
As Lewisham Mayor Sir Steve Bullock warmly observed:
"We're lucky enough to have a thriving arts ecology in Lewisham.

"This campaign provides a brilliant opportunity for local businesses and individuals to support all of our community to access it and be part of it from a young age."
 Tom Burke to Star in Don Carlos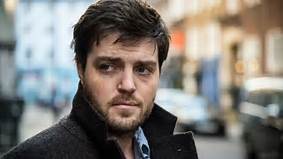 Tom Burke, star of the television show Cormoran Strike, adapted from J.K. Rowling's Robert Galbraith crime fiction series, is also lending his talents in support of the theater. Mindful that funding for the performing arts continues to struggle, Burke has formed the company Ara with Israeli director Gadi Roll, and their productions will have the positive effect of reinvigorating local theater.
According to What's On Stage, Burke will feature in Don Carlos, which will open at the Exeter Northcott, followed by Nuffield Southampton Theatres and the Rose Theatres Kingston–all regional theaters–so props to him for doing his part to keep good theater accessible!
 Harry Potter and the Cursed Child–Australia Goes After Ticket Scalpers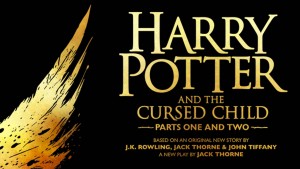 Now that Harry Potter and the Cursed Child is coming to Melbourne, Australia in 2019, producers have pressed state government in Victoria to improve legislation that prevents price gouging practices.
Producers have gone to great lengths to ensure fans can purchase tickets to the London and Broadway productions at fair prices by using the verified fan registration process to filter out ticket scalpers. The new laws in Victoria should also help preserve the production's accessibility by allowing the Minister for Sport, Tourism and Major Events, John Eren, to give events a "declared status, ensuring that tickets are protected from exorbitant resale prices."
Eren told The Sydney Morning Herald:
"This is about making sure that event organisers, production organisers are comfortable coming here knowing their shows will be protected from scalpers."
Hopefully the move will be a clear benefit not only to Potter fans, but to all theater lovers of Australia as well!