REVIEW: Chocolate Frog Molds By CineReplicas!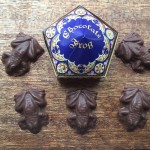 Dec 01, 2017
The holiday season just got started, and we were lucky enough to try out new chocolate frog molds by Cinereplias, which have proven to be a perfect holiday treat!
Even the least Potter-savvy of my friends and family appreciate the magic of a chocolate frog when they see one, so I'd say this family-friendly creation was a pretty great idea by Cinereplicas pre-Christmas. The officially licenced packaging is instantly recognisable, the idea is simple yet original, and they're also pretty adorable – definitely something I'd buy for myself or any of my Potterhead friends: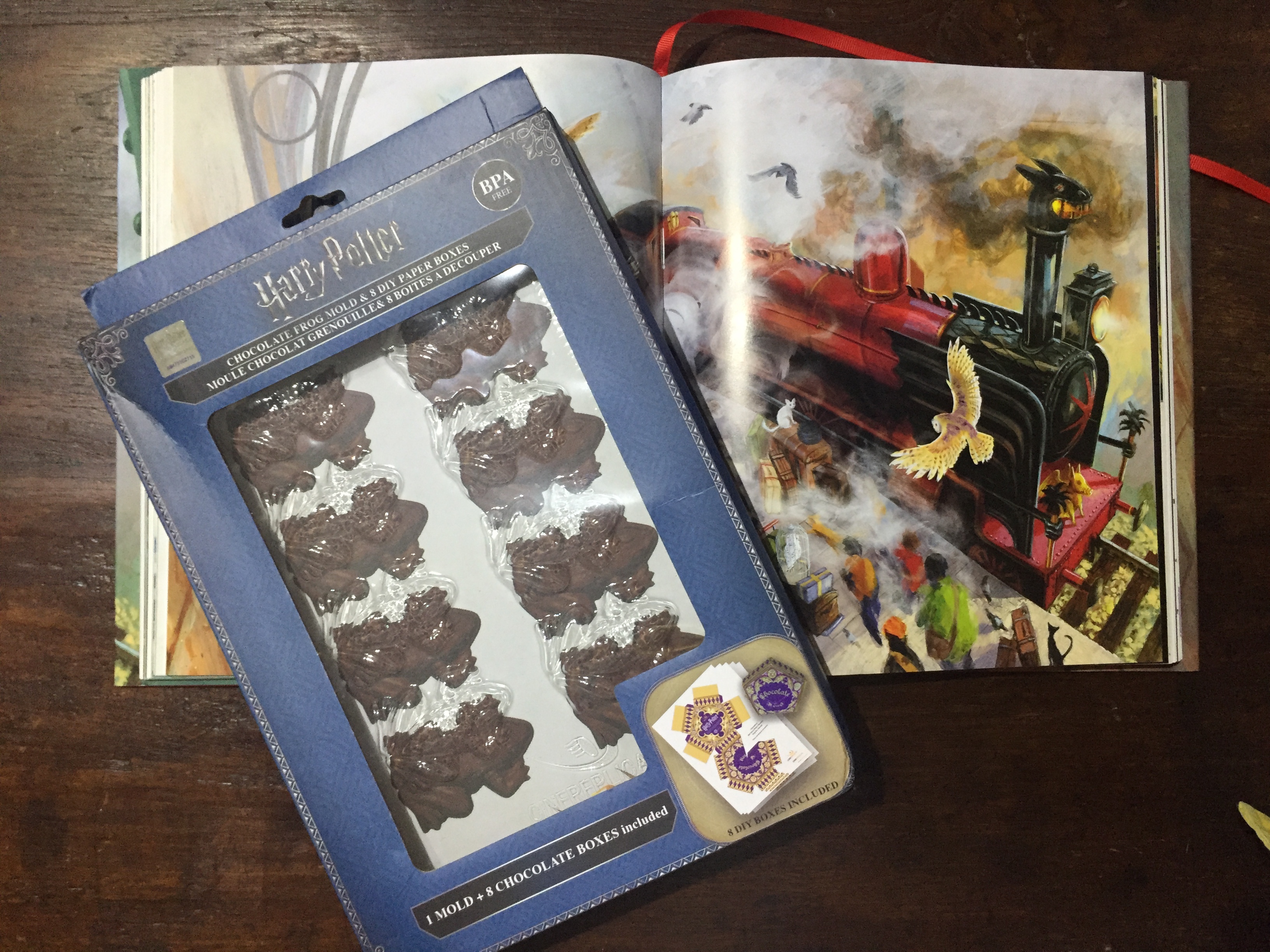 (Attempt at artistic photography using Jim Kay's illustrated edition of Harry Potter and the Philosopher's Stone which, of course, includes several mentions of chocolate frogs by J.K. Rowling, who we thank for gifting us these glorious creations)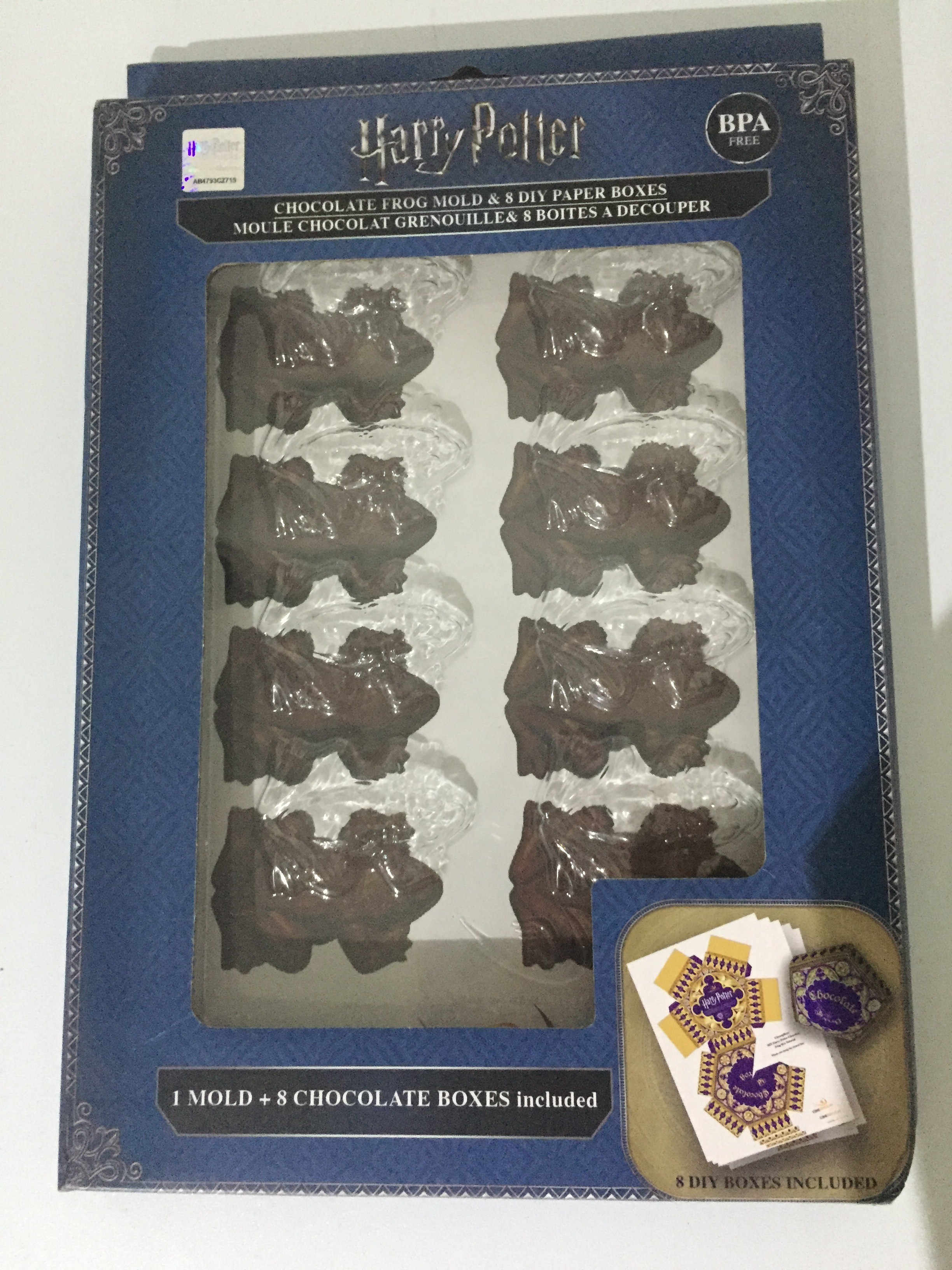 The molds are reusable, and allow you to make 8 chocolate frogs per batch. The set also includes 8 DIY boxes: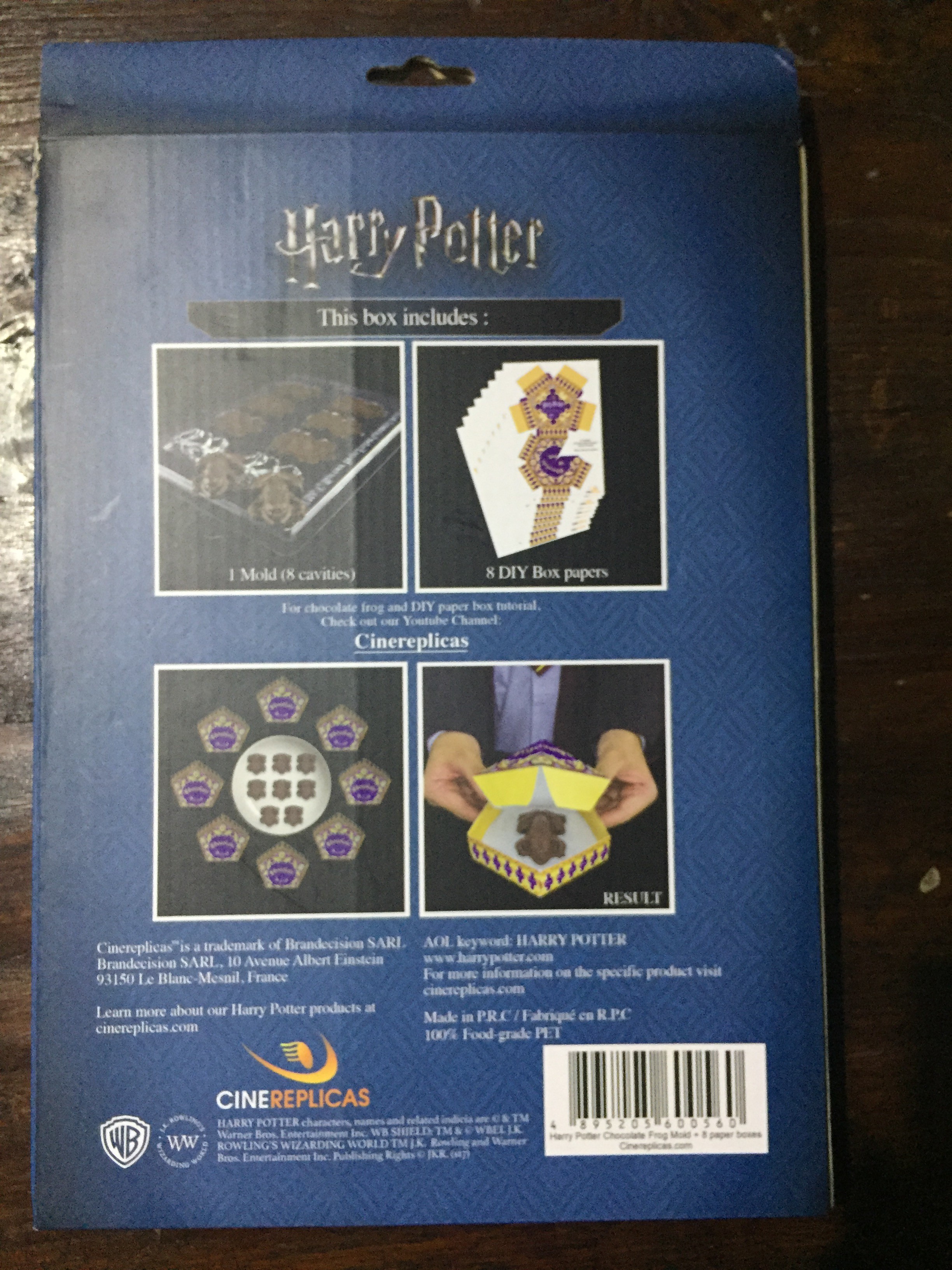 Now, I want to admit that I love baking and crafts, but I'm not great at giving myself enough time to do them. I can wholeheartedly say that these were perfect for people like me. Melting chocolate took all of 10 minutes in a saucepan over another pan of boiling water and I – messily – scooped the chocolate into the molds in another 5 minutes. It also only took 150g to make a full batch and you can use any kind of chocolate, so vegan chocolate frogs like the ones Evanna Lynch made are perfectly feasible!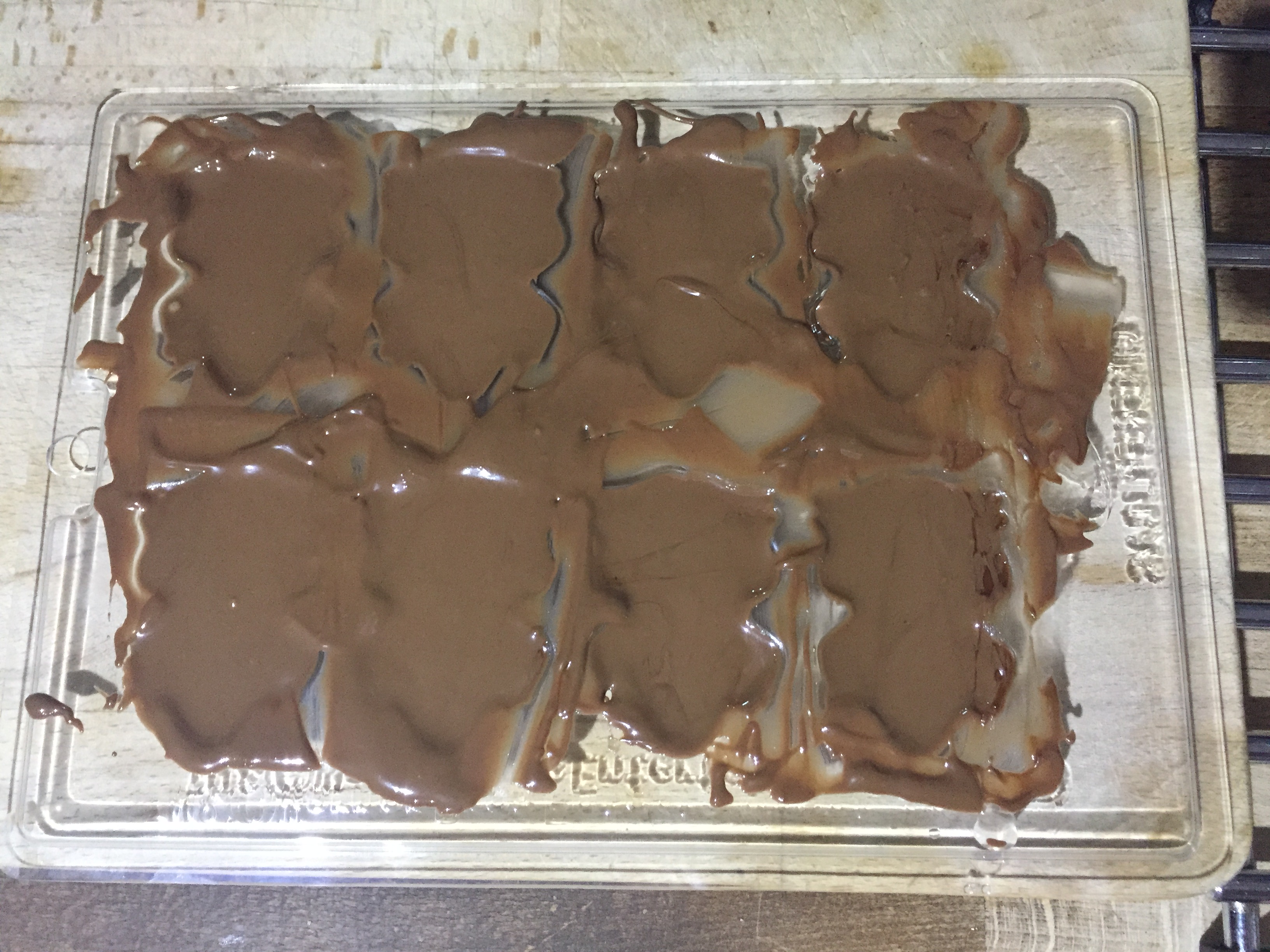 Adding flavouring and decorations – yes, I hereby declare that decorating and modifying chocolate frogs is perfectly allowed – is a great way to add a personal touch to these, especially if you're planning on making them as gifts or party treats. I'm personally planning on making mint flavoured dark chocolate frogs, and hoping they last more than 2 seconds.
Setting the frogs takes around an hour in the fridge, and it's super easy to get the frogs out of the molds – they don't crack and although you might have to break off some chocolate from around the edges to neaten them up (if you're as messy as me), my only real issue was trying to ensure I had enough left for a photo. I made three batches before I could convince my family to stop stealing them, so I can 100% attest to how edible and easy they are!
Then we move on to making the boxes. As much as I initially wished these were pop-out boxes and still think they may have benefited from being printed onto thin card instead of glossy paper, I actually had a lot of fun making them, and think these would make a great family (or friend) craft session, and great gifts for friends: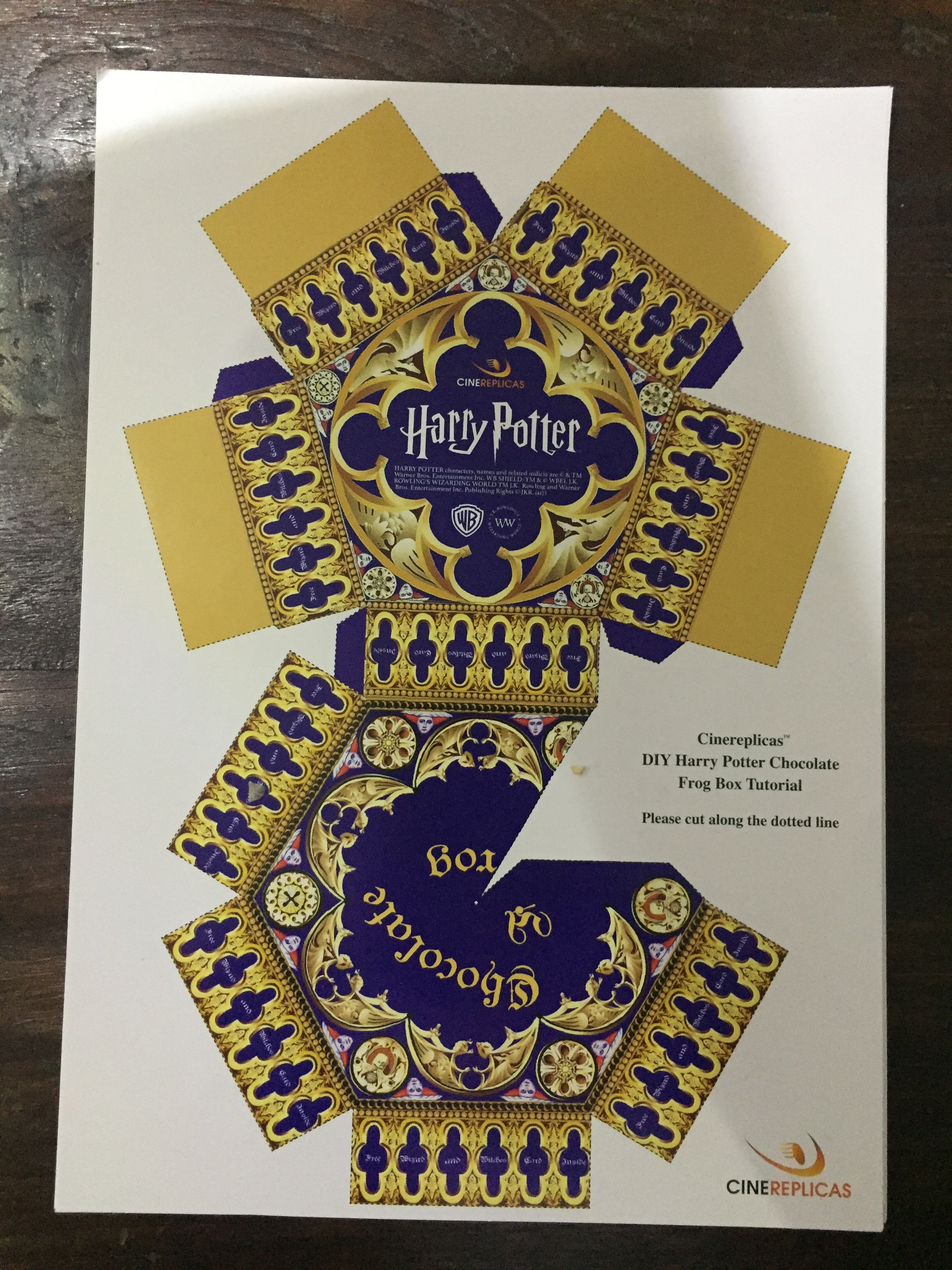 The instructions on making the boxes are pretty scarce so this requires a little common sense, but the added puzzle was quite enjoyable and added to the sense of achievement at the finished result – they look pretty brilliant, and they're definitely functional: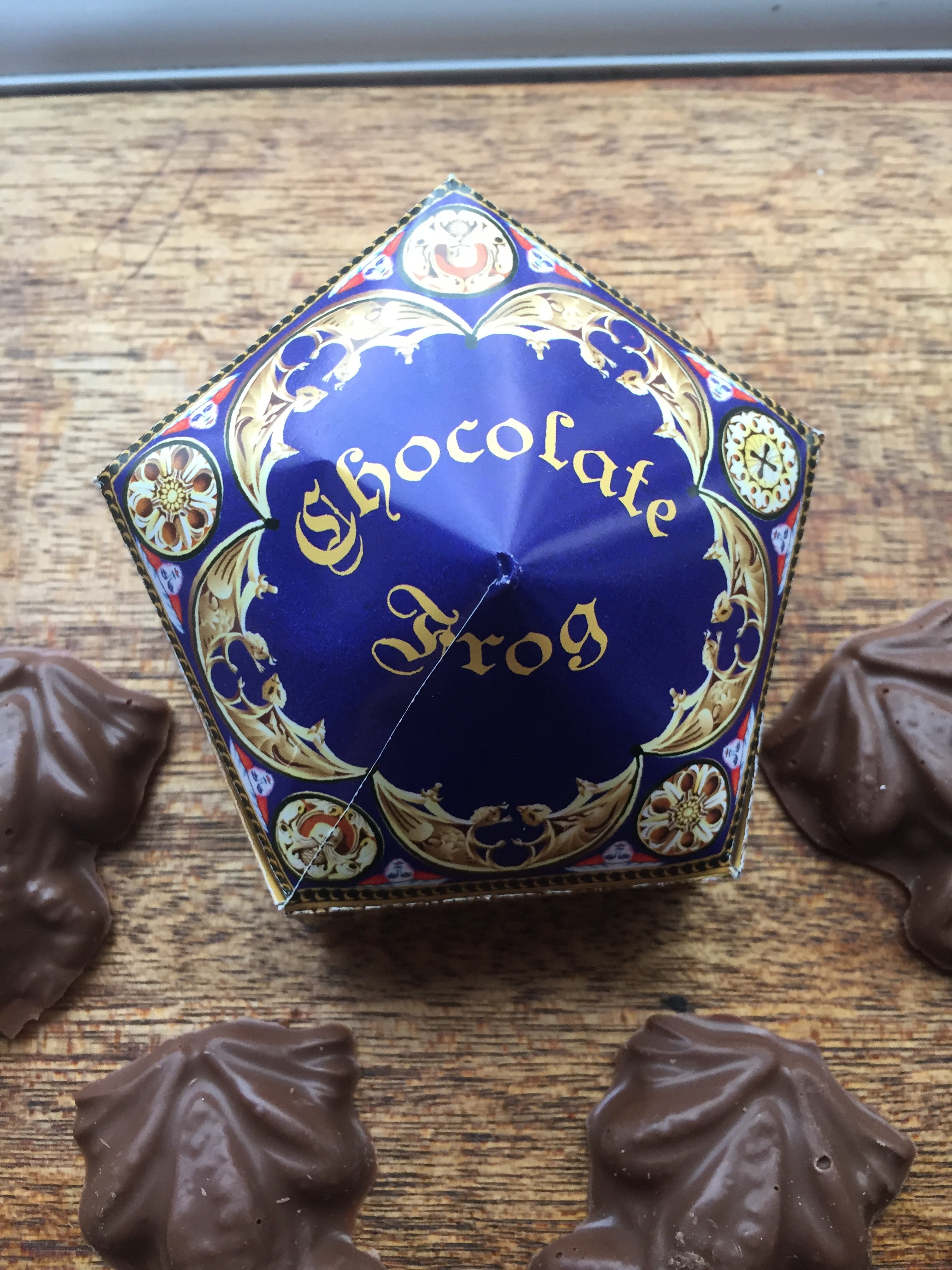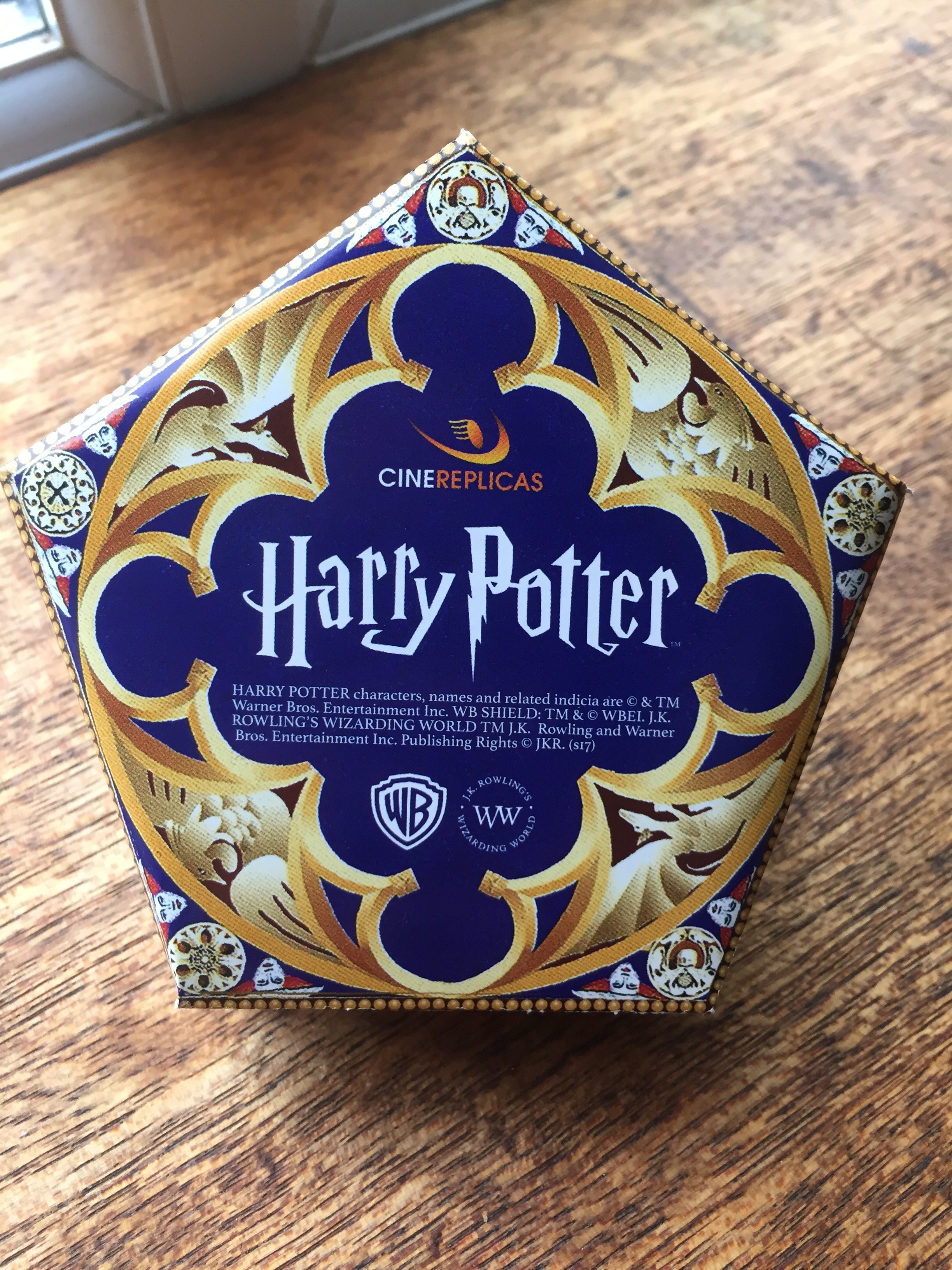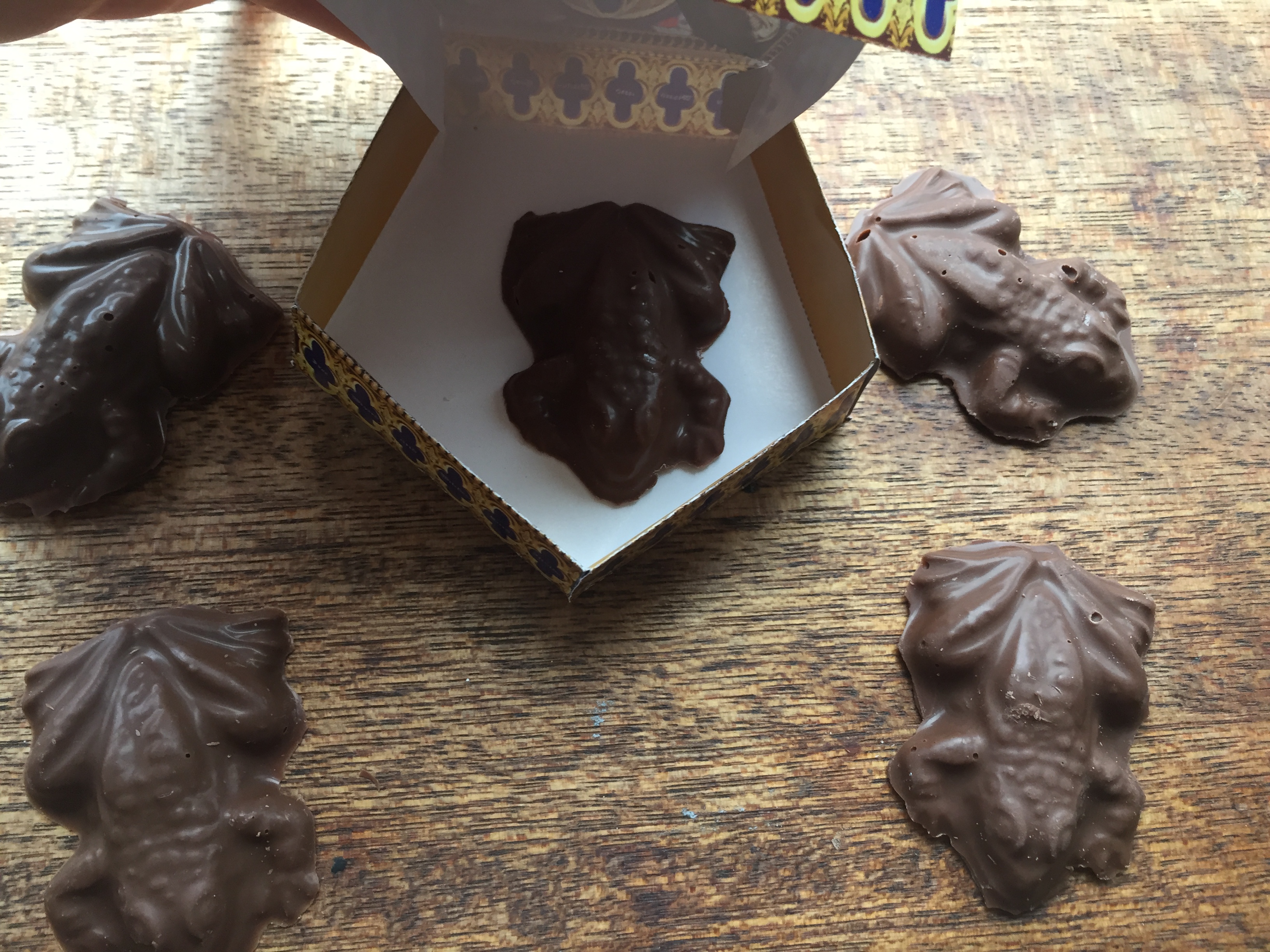 Cinereplicas recommend using double sided sticky tape to construct the boxes, so I've also included a photo of the thin roll that I used, which made this a lot less messy than it would probably have been with glue. I'd suggest finding something like this at a craft store if you can, but glue will also work: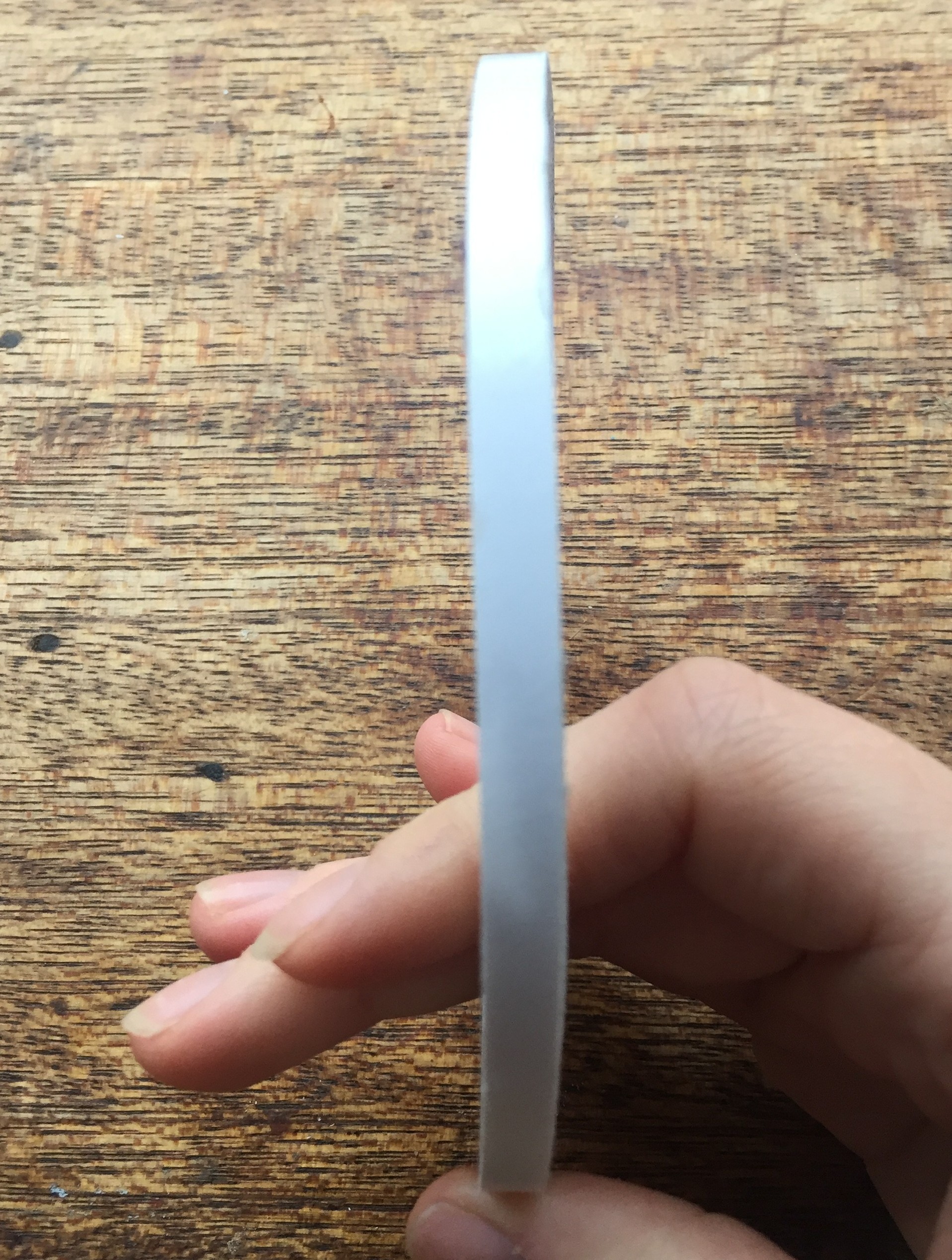 I was really impressed with the final result (although I should have read the part in the instructions where it says to tap the molds to prevent air bubbles, oops), and my only real complaint here is that they don't actually seem to be moving. I must've gotten a faulty box!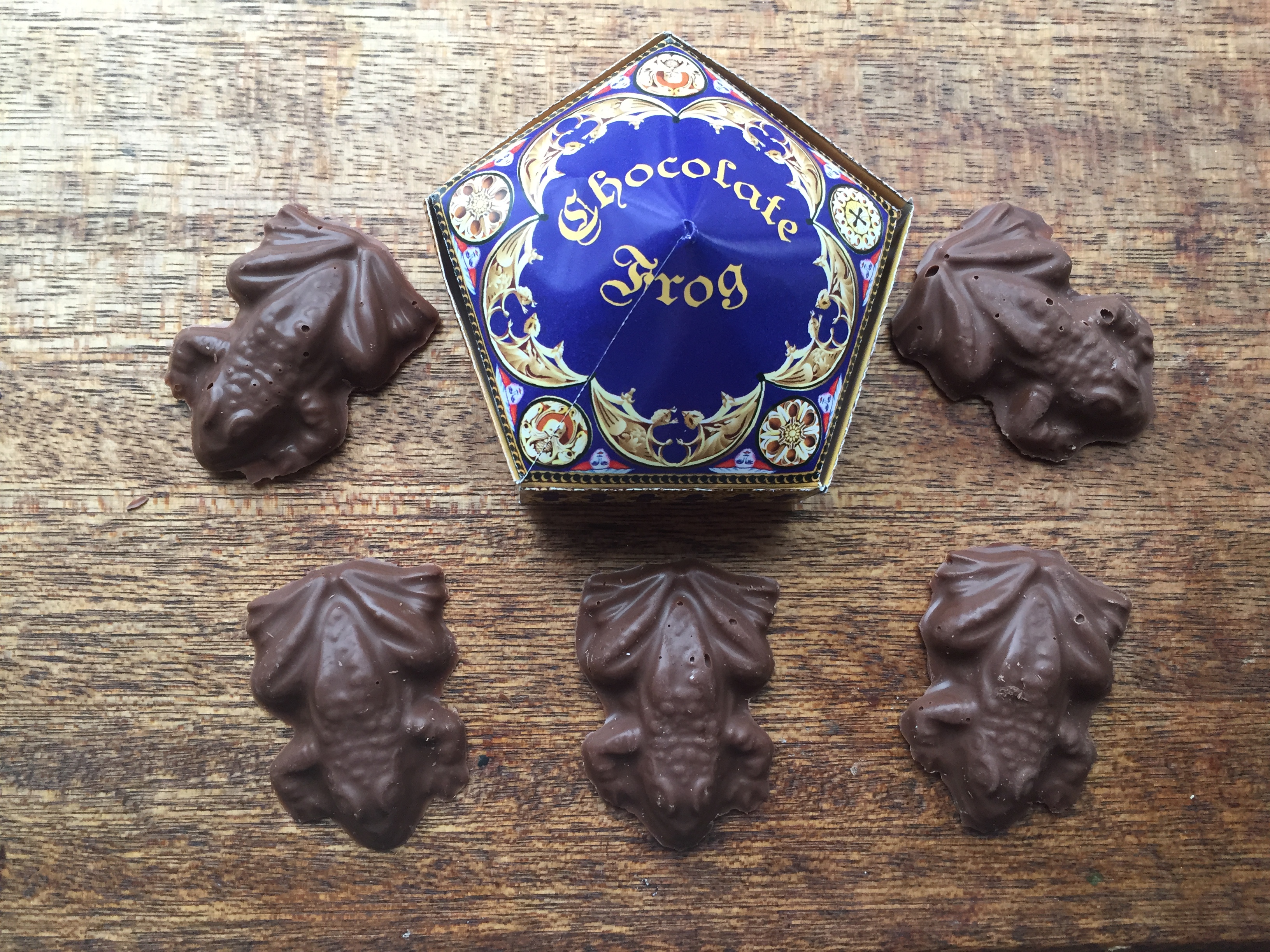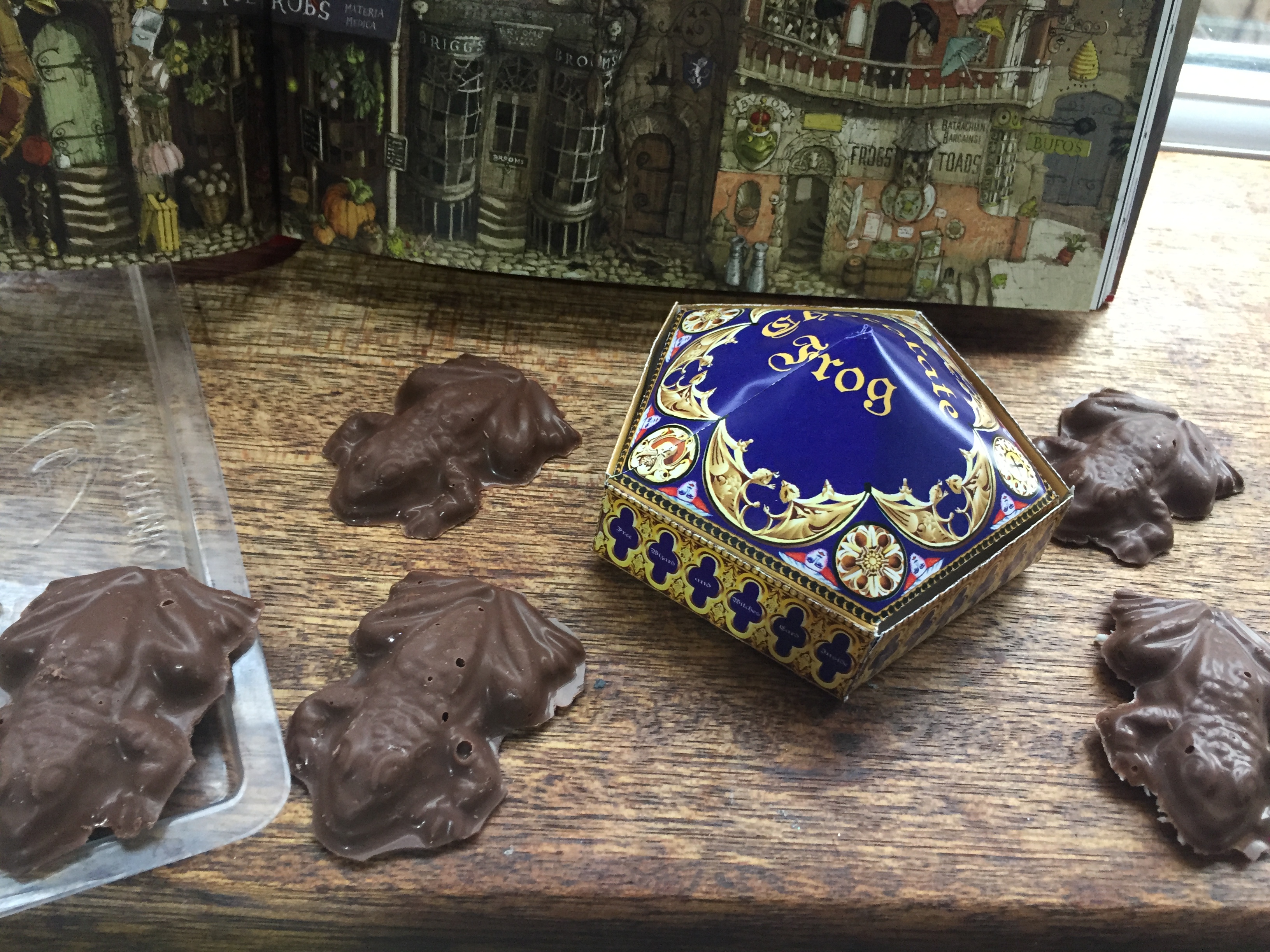 Thanks to Cinereplicas for letting us try this cool (officially Warner Bros licenced) product! Find the molds – and more Harry Potter baking goodies from Cinereplicas – here.
Have you ever tried your hand at Potter-themed baking? Show us in the comments!