Happy Birthday, Alfred Enoch!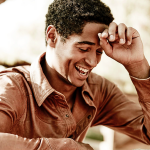 Dec 02, 2017
Today, we celebrate the birthday of Harry Potter alum Alfred Enoch, known to fans as Gryffindor Dean Thomas. He'll always hold a special place in our hearts for so gracefully portraying one of Harry's chums, Ginny's first date, a fellow member of Dumbledore's Army, and a brave participant in the Battle of Hogwarts.
After completing his run in the magical series with Deathly Hallows Part II in 2011, Enoch took his talents (and boldness) to the small screen, appearing in the popular Broadchurch, Mount Pleasant, Sherlock, and How to Get Away With Murder.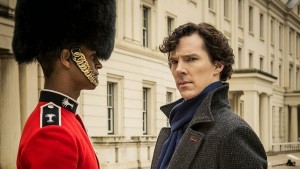 He's also become a staple on the stage, performing in Antigone at the National Theatre, Happy New at the Old Red Lion, King Lear at the Royal Exchange Theatre, and Coriolanus at the Donmar Warehouse.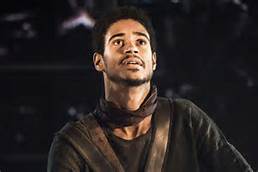 Now Enoch, who was a special guest at this year's LeakyCon, will be returning to the theater, and this birthday looks to usher in a promising year full of creative fulfillment and success! According to The London Theatre, he takes to the stage at the Wyndham Theatre for the upcoming revival of Red, a play by John Logan, which was first performed in 2009.
Red tells the story of American abstract expressionist Mark Rothko and his assistant, Ken, as they tackle the biggest commission of Rothko's career, multiple murals at the Four Seasons restaurants.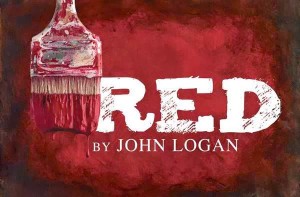 Enoch portrays Ken, joining original cast member Alfred Molina, who fills Rothko's smock. After appearing in the London production, Molina followed the play to Broadway, earning a Tony Award nomination for Best Actor in a Play.
Working with such a superb actor–and one so well versed in the role–will surely be an incredible experience for Enoch, who will also benefit from the oversight of returning director Michael Grandage. Though Enoch is well on his way to establishing himself, Red may reach a new audience and stretch different acting muscles than the classics that drew him previously.
This opportunity follows on the heels of extraordinary growth for Enoch in another area as well. The actor moved to America for his recurring role in How to Get Away With Murder and recently penned an open letter to his younger self about his deepening understanding of what it means to be different–in a way he'd not experienced before.
Leaky reported on the poignant reflections, praising Enoch for his vulnerability and humility. In one part of his letter, he wrote:
"But in America, it is precisely your identity as an outsider – as a foreigner and a person of colour – that will give you a new perspective on your ethnicity. You will begin to ask, for the first time, what it is to be black in a predominantly white society. You will be challenged by people dear to you, emboldened by people more desperate than you, and welcomed by people unknown to you. You will begin to see the wood as well as the trees." 
No doubt this new level of empathy and awareness will give Enoch clarity in his life and career moving forward and also inform his acting in a profound way. We look forward to witnessing the maturity and passion he'll bring to the stage and screen and wish him all the best in the year before him!