Bloomsbury Announces 'Harry Potter Book Night 2018'!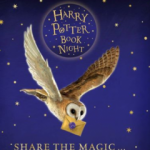 Dec 07, 2017
It's that time again! No, we're not starting a countdown to Christmas. (A little late for that, by the way.) And, no, we're not yet counting down to the release of the next film. (That we'll admit to publically, anyway.) It's time to mark your calendars for Bloomsbury's Harry Potter Book Night 2018, which will officially take place Thursday, Feb. 1, 2018!
Always a fun and festive event for fans, part of what makes the night so magical is the themed activities–and this year will not disappoint! This year Bloomsbury takes fans on a detour away from Hogwarts and, there being no interference from the Ministry of Magic (thank goodness), decades back in time to the story of Fantastic Beasts!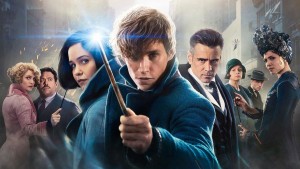 With so many incredible magical creatures from all over the wizarding world and a growing cast of beloved characters, there's plenty to entertain and inspire Potter fans of all ages.
Fans can visit the Bloomsbury website to view the official invitation and get everything they need to host their own event. To receive a downloadable event kit, fans must register here by Jan. 31. The website also provides links to download a wealth of Book Night activities in both color and black and white. For fans who want to stay up-to-date on all the related Harry Potter news leading up to the event, sign up for the Harry Potter newsletter!
Whether you plan to coordinate a small, private gathering for wizarding friends or attend an event hosted by your local library or bookstore, the Harry Potter Book Night 2018 will have something for everyone. And in order to keep the anticipation running high, Bloomsbury invites eager fans to share their event preparations, ideas, and plans on social media, using the hashtag #HarryPotterBookNight on Twitter, Instagram, Snapchat, and Facebook.
Spread your enthusiasm for the wizarding world and the newly-introduced story of Fantastic Beasts–and interact with the Potter fandom along the way. It may just expand your world as well!
Read the full announcement from Bloomsbury here.