A New Role for Daniel Radcliffe as Producer of 'Circus Kid' Documentary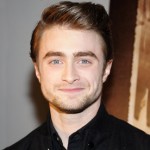 Dec 27, 2017
As the Boy Who Lived in the eight Harry Potter films, Daniel Radcliffe spent much of his childhood and teenage years on the set of J.K. Rowling's Wizarding World movie franchise. His role as the famous young wizard set him up for life financially, but that certainly hasn't kept him from taking on diverse new projects on the screen and stage since the series ended in 2011. In the past couple of years alone, Radcliffe could be seen in such films as comedy drama Swiss Army Man, thriller Imperium and most recently the survival biopic Jungle. In 2017 he starred on the West End stage in the 50th Anniversary production of Rosencrantz and Guildenstern is Dead and is currently working on his first TV series, the upcoming TBS comedy Miracle Workers.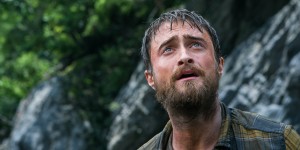 Radcliffe is also focusing on his talents behind the camera as producer of a new documentary, Circus Kid, the true story of actor Lorenzo Pisoni's childhood growing up in the Pickle Family Circus. Radcliffe became interested in Pisoni's unconventional upbringing when they met on the set of the 2007 Broadway production Equus. During the run, Radcliffe probed Pisoni for details about his experience as his father's clown partner and eventually saw an early version of his story "Humor Abuse" which led to the development of the documentary.
While working together in New York, Radcliffe and Pisoni found common ground, in part, because of both actors' unique childhoods. Radcliffe recently shared a memory with HuffPost about a smoke machine was being tested before an Equus performance that illustrated the similarities,
"Now, I would assume that to most people the smell of onstage smoke would not be pleasant, but this puff of smoke came up and both me and Lorenzo went, like literally in sync, looked at each other, and went that is the smell of my childhood," he said. To Radcliffe and Pisoni, the smoke was "weirdly nostalgic for different reasons."
In a separate interview with Fox News about the new documentary, Radcliffe said that he gives his parents the credit for keeping his life as normal as possible while growing up in the public eye,
"When you're living in a life where there really isn't a blueprint for it, there's nobody you can look to, there wasn't a family my parents can go and say, 'OK, so what's it like when your kid gets involved in a massive franchise?' You just have to go, 'Let's do this ourselves.'… I certainly wouldn't change anything about my life or how I grew up because it made me the person that I am. I'm actually becoming more and more OK with that person."

"From my point of view, I feel like my parents set a ridiculously high bar for me when I become a parent," he admitted. "I just look back and go, 'Man, they really made things easy for me and comprehensible and not scary.' I don't think they were ever thinking, 'We have to do this.' I think my mom and dad were just parenting very instinctively. Not that I'm saying I'm an amazing person, but I just feel like they did a really good job."
In discussing comparisons of his experience in Harry Potter with that of Pisoni's childhood in the circus, HuffPost broached the subject of why the actor was chosen to portray the title character of one of the most beloved series in history. Radcliffe responded with a hypothesis on his early success,
"The thing that I will always say about myself is I was not the most gifted child actor. When I look at other young actors, like when I look at the kids on 'Stranger Things' or shows like that, I'm just like, 'Holy! My god! How are you doing that?' It's amazing," he said. "The thing I think I really was good at, and the thing I had, which was a huge advantage for me, was I just loved it."

"I loved being on set. I was good at being on set," he continued. "I loved learning how to be helpful. The greatest thing about being on set is you get to be part of a team. That's the most special thing about it, and you get to feel like with everyone else you are making this thing together, and I loved that feeling straight away. I think that was definitely what made me a great fit for those films."
Interestingly, this echoes what some of his fellow Potter alumni said about him during a panel at the 2017 Universal Orlando's A Celebration Harry Potter. Last year's special guests, Jason Isaacs, Tom Felton, Matthew Lewis and Warwick Davis each told anecdotes of Radcliffe's helpful nature and concurred that he was a standout team player on set.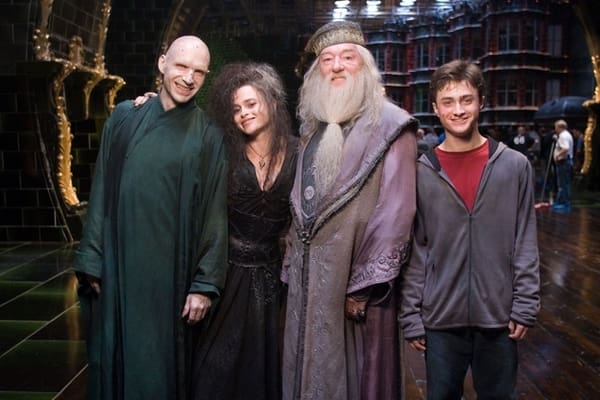 Radcliffe graciously said this about his feelings on having played the iconic role, and the perception of Harry Potter fans towards him as he continues to forge his career,
"I think I felt a lot of that pressure in the beginning," said Radcliffe. "I don't know what the percentage is, but there's a percentage of people who will absolutely be willing to see me as different characters. There's a percentage of people, probably smallish, that already do. But there's a percentage of people who will never see me as anything other than Harry Potter. And I'm not going to worry about that.

"I'm also very happy with that. I loved the part. And if that's the way I will remain in some people's minds until the end of time, then that's fine… The fact that I'm able to do stuff that I'm proud of, if I just carry on and do the things that I want to make, hopefully they will reach more and more people."
For fans that can't get enough of their favorite wizard they may find him doing more work behind the camera in the future. Radcliffe told Fox News about his plans,
"I would love to direct at some point down the road," he said. "I've been saying this for years. I will get around to it eventually. I'm still really enjoying acting and I'm finding lots of projects that I really want to do. For the moment, I'm very happy to act. There's no rush.

"I would also love to write. Ideally, I would like to write and direct, but… I don't want the first thing I make to be s—-y. I want to make sure the script is right. I'm going to take my time working on those things."
Whatever the project, fans can be sure that Leaky will be here with up-to-date news on Daniel Radcliffe and his work. Congratulations to him on his latest endeavor and be sure to catch Circus Kid on streaming service Sundance Now. Happy Holidays!