Happy Birthday, Eddie Redmayne!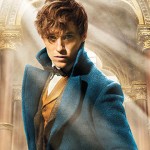 Jan 06, 2018
Though Eddie Redmayne looks like he may have struck a deal with Nicholas Flamel while in Paris last year, he actually celebrates his 36th birthday today! The ever-youthful actor has been involved in the dramatic arts since childhood and won his first professional theatrical role at the age of 20. Since that time he has worked steadily on both stage and film, garnering critical praise while also gaining favor with global audiences through a wide variety of dramatic and challenging roles.
According to Imdb.com, he won the Evening Standard Outstanding Newcomer Award early in his career for his performance in Edward Albee's play The Goat (2004). He built on that distinction with an Olivier win for Best Actor in a Supporting Role for John Logan's West End production of Red (2009). When the play transferred to Broadway the following year, Redmayne came away with a Tony for  Best Performance by a Featured Actor in a Play.
Throughout the same decade, he also appeared in a number of notable films, building his credibility and honing his exceptional talent.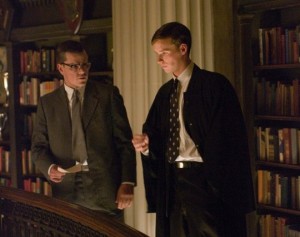 He scored his first major film role in 2006 when he appeared alongside heavyweights Robert DeNiro, Angelina Jolie, Matt Damon, Billy Crudup, and Alec Baldwin in The Good Shepherd, an account of the founding of the Central Intelligence Agency (CIA). Redmayne played the adult son of Matt Damon's character, Edward Wilson, the focal operative in the story. Redmayne rounded out the next few years with roles in period pieces: Elizabeth: The Golden Age (2007), The Other Boleyn Girl (2008), and the mini-series Tess of the D' Urbervilles (2008).
In Elizabeth: The Golden Age, Redmayne played Thomas Babington, who conspired with anti-Elizabethan Jesuits to execute an assassination plot. Though he rarely portrays outright villains (Jupiter Ascending being an exception), his penchant for flouting established rule became on ongoing, if sometimes subtle, theme.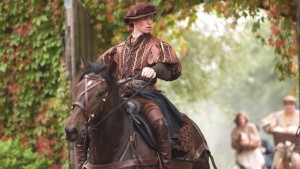 Redmayne portrayed William Stafford in the film The Other Boleyn Girl, based on the book of the same name. He was the second husband of Mary Boleyn, mistress of Henry VIII and sister of the infamous Anne Boleyn, Henry's second wife. Redmayne played a most genuine man, who truly loved Mary and desired to rescue her from a life of conflict and intrigue.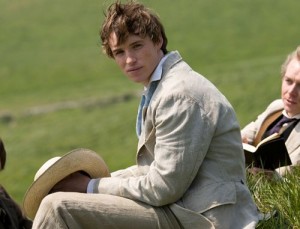 In Tess of the D'Urbervilles, Redmayne again played a kind, intelligent man, Angel Clare. Rather than follow his father into the church, he opted to take up farming, where he fell in love with Tess, a milkmaid. The story ended tragically, but created characters of great depth and strength for their time.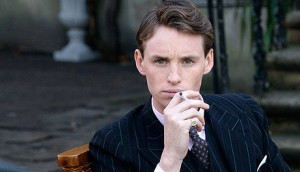 In the next decade, Redmayne's notoriety grew with a string of acclaimed films, beginning with My Week With Marilyn (2011), which won fellow Potter alum Kenneth Branagh and star Michelle Williams Oscar nominations. Redmayne played Colin Clark, the man assigned to shepherd Marilyn Monroe to and from Lawrence Olivier's film set for The Prince and the Showgirl. Clark, along with everyone else, was mesmerized with Monroe, and he became infatuated with her. As foretold, she broke his heart, and Redmayne perfected his dramatic work.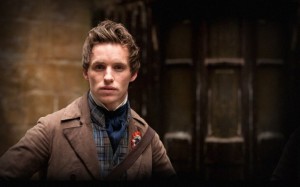 In 2012, he portrayed Marius in the film adaptation of Victor Hugo's Les Miserables. He fell in love with Cosette and fought for French Revolution, surviving to live happily with his bride in one of the few happy endings of the drama. Redmayne impressed with his vocals, and his vulnerable rendition of "Empty Chairs at Empty Tables" was heart-wrenchingly beautiful!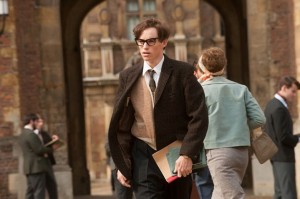 He followed this performance with another dramatic love story, playing renowned theoretical physicist Stephen Hawking in The Theory of Everything (2014). His physically grueling portrayal of Hawking's ravaging by Lou Gehrig's disease (ALS)–and it's subsequent effect on his relationship with his wife–was incredible, earning him an Academy Award for Best Actor.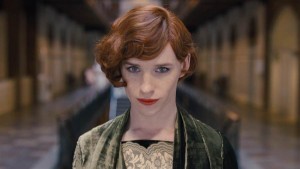 Just one year later, Redmayne took on another Oscar-worthy role, playing Lili Elbe in The Danish Girl (2015). Elbe was one of the first transgendered women to undergo experimental surgery, and the film covers the early years of her marriage and exploration of groundbreaking new life. He received Academy Award and Golden Globe nominations for the role.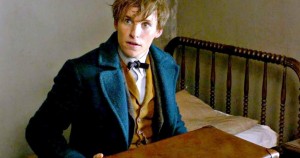 These professional experiences amply prepared him to fill the boots of our favorite magizoologist, Newt Scamander. With the talent to showcase Newt's wit, intelligence, heart, and bravery with such clarity and authenticity, he brought J.K. Rowling's wizard to life perfectly in Fantastic Beasts and Where to Find Them–and Redmayne's evident comfort in period dress and dramatic situations not only served him well in the first installment, but will surely enable him to bring all the necessary intensity, depth, and lovable quirkiness to Newt's next adventure, The Crimes of Grindelwald.
He'll team with former professor Albus Dumbledore, American cohorts Tina, Queenie, and Jacob, estranged schoolmate Leta, and many others to embark on another gripping adventure through the wizarding underworld of Paris. Searching for the dark wizard Gellert Grindelwald, we can only guess (and we have!) what he will encounter and what the fate of those at his side will be, and we cannot wait to join Redmayne in the theater again only 11 very long months from now!
We wish him all the best in his stage and film career and look forward to following his journey as Newt Scamander to the ends of the earth–and most certainly, to the end of Gellert Grindelwald, where we eagerly await one more happy ending. Cheers, Eddie Redmayne, and happy birthday!