Lumos! Hogwarts Magic Lights the Night at the Wizarding World of Harry Potter Orlando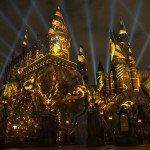 Jan 11, 2018
Imagine seeing the Hogwarts House colors projected in spectacular fashion each night onto the iconic castle…
Beginning January 31, The Nighttime Lights at Hogwarts, a display of lights, and special effects, all underscored with the original music from the films, is coming to The Wizarding World of Harry Potter at Universal Orlando Resort.
JUST ANNOUNCED: The Nighttime Lights at Hogwarts Castle projection experience is coming to #WizardingWorldOrlando.

Details at https://t.co/EqlpwImZGh. pic.twitter.com/oTKAKCZbqb

— Universal Orlando Resort (@UniversalORL) January 11, 2018
In addition to its launch on January 31, the new projection mapping presentation is set to run on February 5 and February 7-12, with additional dates to be announced in the future. Lucky muggles attending the upcoming A Celebration of Harry Potter will get the chance to take in the show on January 27 and 28 and event package holders have the opportunity to preview the display on January 26.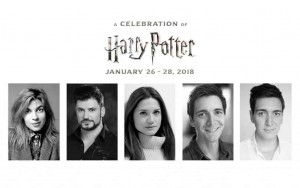 Are you getting your robes and wands ready for A Celebration of Harry Potter and this spellbinding nighttime show? If not, will you get to see your House colors shown proudly on the face of Hogwarts in February? If you weren't able to see the lights at night during the holidays at the Wizarding World, this is definitely a must! Send us your pics and videos of what promises to be a fantastically magical experience!