Capture Bloomsbury's 'Fantastic Beasts and Where to Find Them' in Paperback Next Week!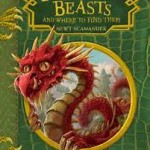 Jan 21, 2018
Newt Scamander's oft-referenced textbook Fantastic Beasts and Where to Find Them is essential reading for all young witches and wizards, including the muggles among us who aspire to dabble in the magical world and, like Jacob Kowalski, someday interact with the creatures described therein.
Bloomsbury announced an updated edition of Scamander's seminal work last year, which includes entries on six new beasts, a foreword by Scamander, and line illustrations–all updated by J.K. Rowling herself! The book, released in hardback with new cover art from Jonny Duddle, was first available Mar. 14, 2017.
Now the UK publishing company has announced the supremely accessible, but still sleek and appealing, paperback version will come to stores Thursday, Jan. 25!
The paperback edition of FANTASTIC BEASTS AND WHERE TO FIND THEM will be unleashed on 25th January with gorgeously shimmery snakeskin detail on the foil effect jacket ?? https://t.co/48NV7oju7Rpic.twitter.com/8TUv4Mhh1b

— Bloomsbury Kids UK (@KidsBloomsbury) January 20, 2018
Leaky's previous coverage of the new edition hardback announcement included Bloomsbury's official description of the magical encyclopedia:
"This immensely collectible [book] has been revised and updated by J.K. Rowling, bringing the original classic book up to date with new content that reflects the exciting developments in J.K. Rowling's Wizarding World and the blockbuster film release of Fantastic Beasts and Where to Find Them.

New beasts lurk within the pages of this edition and eagle-eyed readers will have fun spotting them among the much-loved favourites. J.K. Rowling's new introduction, written from the viewpoint of Newt Scamander, offers tantalising hints about the Magizoologist's adventures and relationships, and Tomislav Tomic's beautiful line illustrations bring many of the beasts to roaring, stomping, growling life. 

Jonny Duddle's new bright and colourful jacket design creates a cohesive look that complements the covers of the seven classic Harry Potter novels, as well as the new look Quidditch Through the Ages and The Tales of Beedle the Bard."
For the studious fan who prefers an equally-comprehensive text with more detailed illustrations to consult, Bloomsbury also published an illustrated edition with art by Olivia Lomenech Gill on Nov. 7, 2017.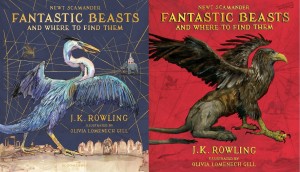 It includes gorgeous workmanship that looks as if Scamander himself carried the book about in the field, scratching notes and drawings as he encountered the beasts in their natural, wild habitats.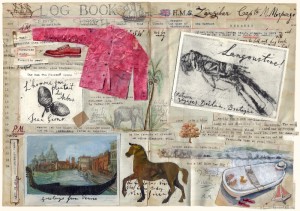 Fans–and hopeful young wizards–can also look forward to Bloomsbury's illustrated edition of the companion book Tales of Beedle the Bard from illustrator Chris Riddell, to be published Oct. 2, 2018.
Though not a Hogwarts textbook, the volume of magical folklore can be found in most wizarding homes and would be an excellent addition to any collection–as would the recently-announced 20th anniversary house editions of Harry Potter and the Chamber of Secrets, also available in hardback or paperback June 28, 2018.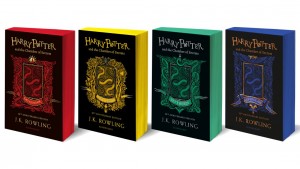 It seems Bloomsbury is keen to provide fans with a wide variety of books to choose from, and the paperback versions in particular all beg to be tucked away in satchels and cases so they are at the ready for use wherever an adventuring witch or wizard finds themselves. All act as portkeys which transport readers into J.K. Rowling's wizarding world–so let your imagination be captured, along with a beast or two, again and again!