Happy Birthday, Bonnie Wright!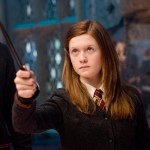 Feb 17, 2018
Poor Ginny.  She gets to marry her childhood crush, Harry Potter, in the end, but she also inspires some of the most divided opinions amongst fans.  Some readers just never warmed up to her.  They wanted Harry to marry Hermione, or they "shipped" him with other characters, everyone from Luna to Draco.  Ginny had the right qualities for Harry, which JK Rowling cleverly wove into the books so that it dawned on us readers about the same time Harry realised it.  But there is no pleasing everyone, and some readers persist in either not liking her as a character, not thinking she should have wound up with Harry, or both.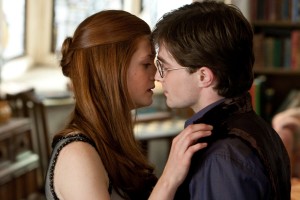 But it's even worse for Bonnie Wright, the actress who played Ginny in the films.  She was born on February 17, 1991, and so turns 27 today.  The filmmakers radically altered her character, symbolised most egregiously by the nauseatingly sexist and subservient way she bends down to tie Harry's shoes in Harry Potter and the Half-Blood Prince.  The movies don't stand alone and never is that more apparent than with Harry and Ginny's romance.  You have to mentally graft book-Ginny onto movie-Ginny's circumscribed character to understand her appeal.
But that's not Bonnie Wright's fault.  From her first appearance at King's Cross in Harry Potter and the Sorcerer's Stone, wishing Harry "Good luck" as he prepared to access Platform 9 ¾ for the first time, to her face when she thought Harry was dead in Harry Potter and the Deathly Hallows, she couldn't have done a better job in the role.  The filmmakers devitalised Ginny in the films but Bonnie fought back, keeping Ginny's fire in her eyes and bearing the whole time.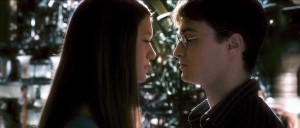 Let's all wish Bonnie Wright a Happy Birthday today.  Where do you stand on Ginny as a character?  Tell us in the comments.