Academy Awards For 'Harry Potter' Actor Gary Oldman & Composer Alexandre Desplat!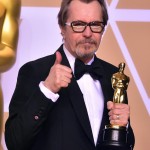 Mar 05, 2018
Last night the 90th annual Academy Awards took place, and after receiving awards at festivals as well as the Golden Globes and BAFTAs, and upon predictions of Oscar wins, Gary Oldman (Harry Potter's Sirius Black) took home the Oscar for Best Actor for his leading role as Churchill in Darkest Hour.
After a career spanning four decades, this is Oldman's first ever Oscar award. In his acceptance speech, Oldman recalled – looking appropriately choked up – that "the movies, such is their power, captivated a young man from south London, and gave him a dream". Concluding his speech by thanking his mother (who is, in fact, older than the award show itself), he said: "Put the kettle on, I'm bringing Oscar home.".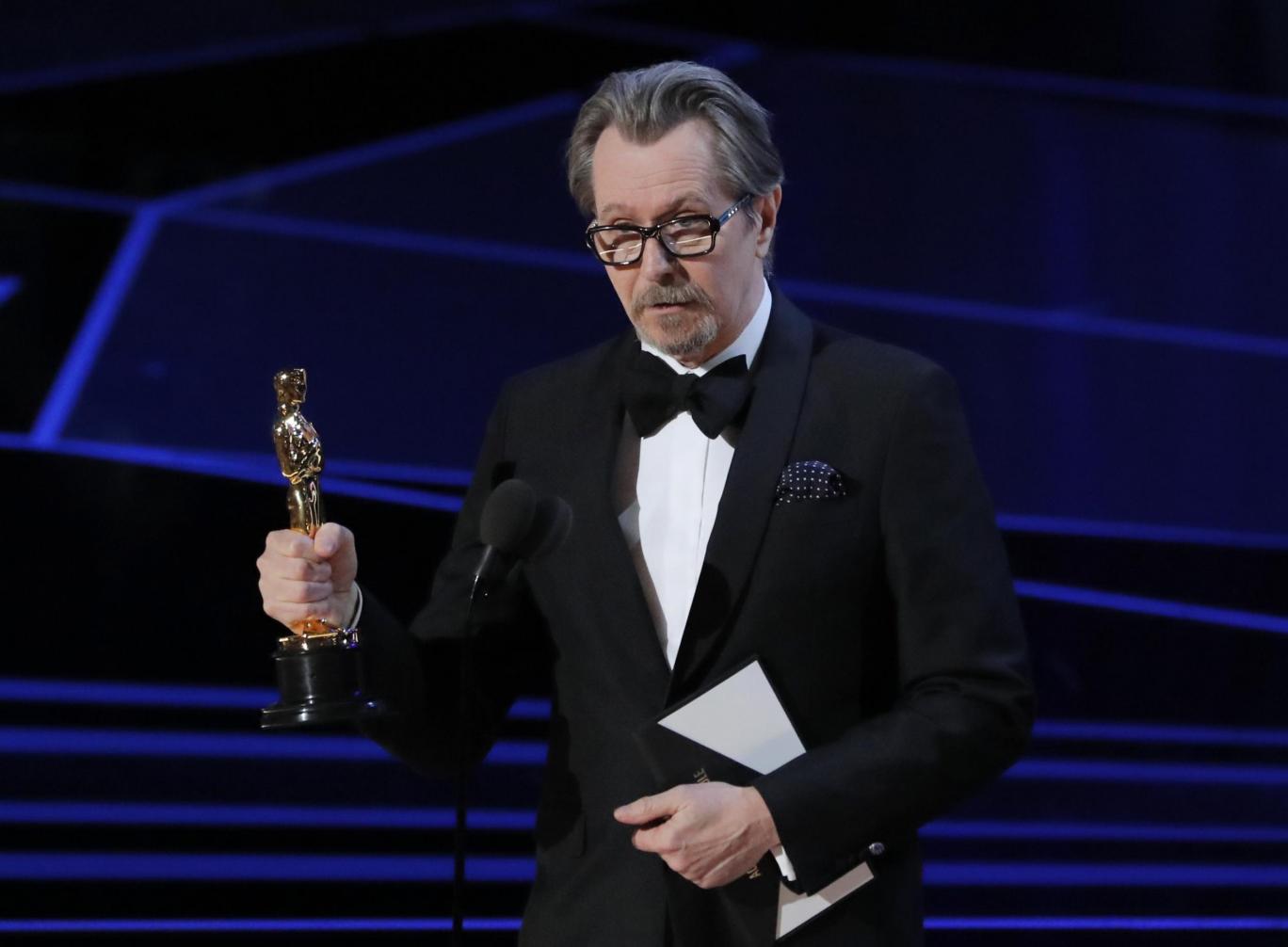 Photo credit: Reuters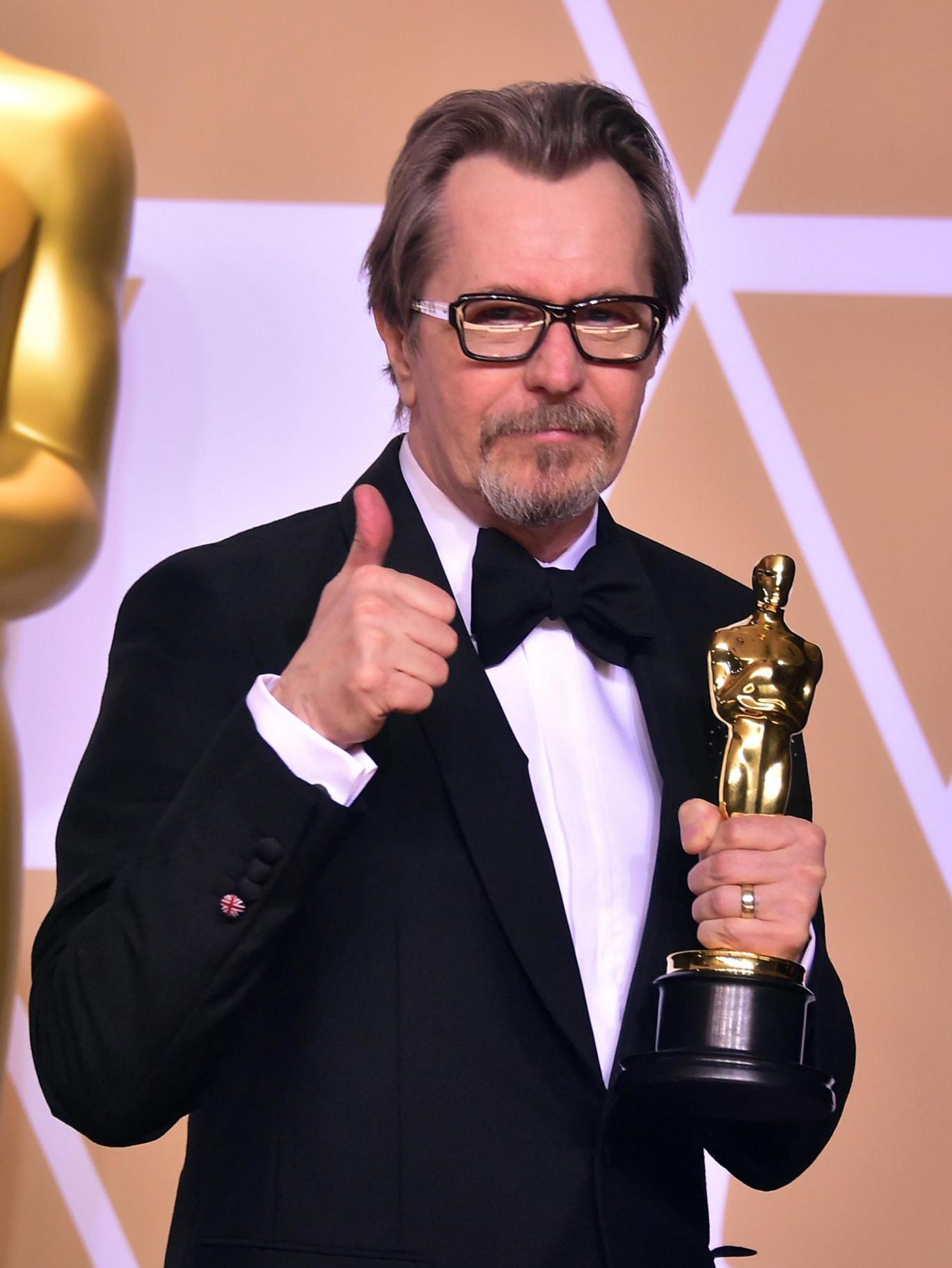 Photo credit: Getty Images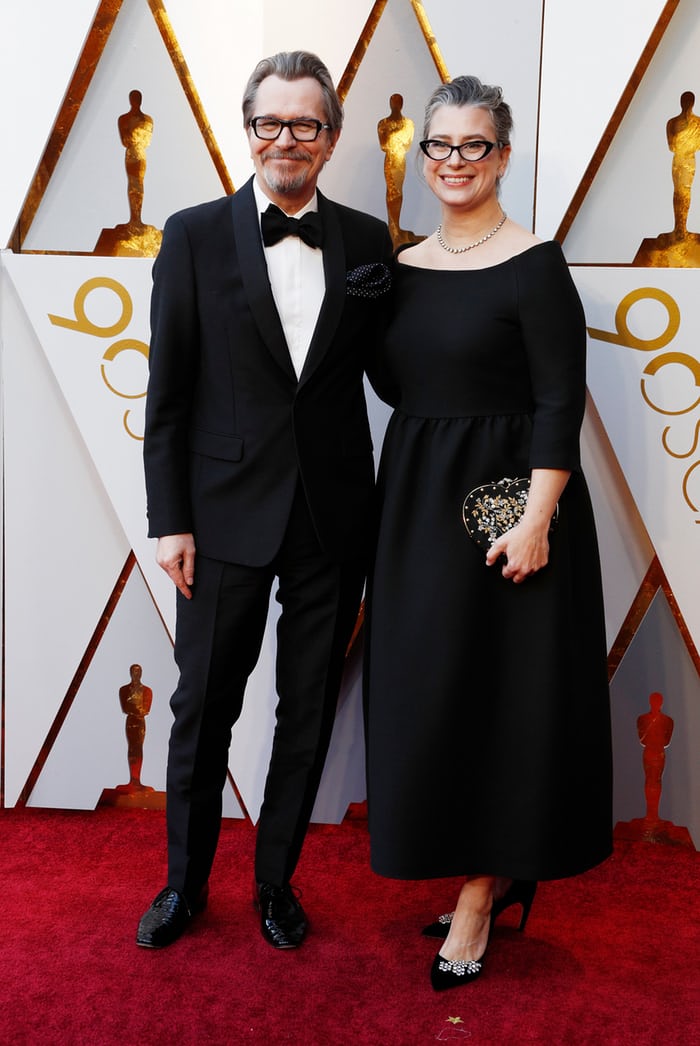 Photo credit: Mike Nelson/EPA
Backstage, Oldman commented on his role in Darkest Hour, and what it means to have won an Academy Award for that role in particular:
"I can't say what it would be like to win an Oscar in any other year, but to win it for playing Winston makes it doubly special. It's been an unforgettable experience"
Darkest Hour also won Best Makeup and Hair.
Another big win went to Alexandre Desplat, composer of the score for both parts of Harry Potter and the Deathly Hallows. Like Oldman, Desplat also won at the Golden Globes and BAFTA awards this year, and last night took home his second Oscar for Best Original Score, for his work on The Shape of Water. His first Oscar was received for his score on 2014's The Grand Budapest Hotel.
See his acceptance speech below:
The Shape of Water also won Best Director (Guillermo Del Toro), Best Production Design, and Best Picture.
Dunkirk, starring Kenneth Branagh (Gilderoy Lockhart), also took three awards at the event: Best Film Editing, Best Sound Mixing, and Best Sound Editing.
Congrats to #Dunkirk Academy Award winners Editor Lee Smith and the Sound Editing and Sound Mixing teams. pic.twitter.com/izjAperUat

— Dunkirk (@dunkirkmovie) March 5, 2018
Emma Watson (Hermione Granger) also appeared at the Oscars, supporting the Beauty and the Beast nomination and also represeting the #TimesUp campaign. She was sporting a tattoo on her arm, making the black dress statement – adopted by those supporting the campaign – even clearer: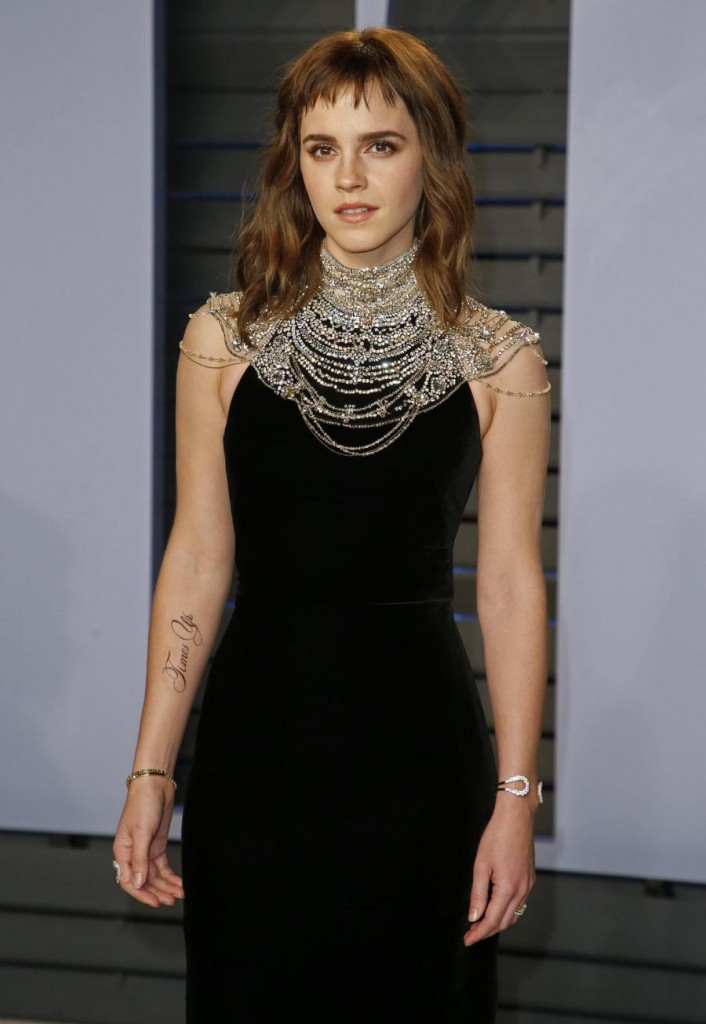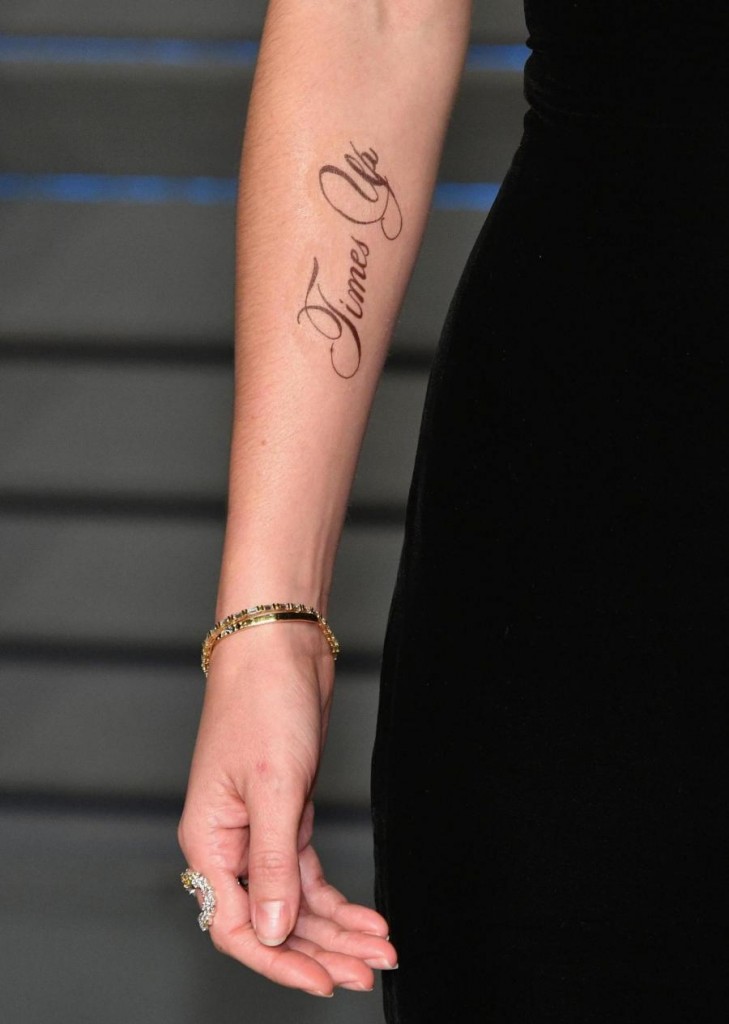 Many outlets are ironically focusing on the missing apostrophe in Watson's 'Time's Up' tattoo rather than what the tattoo represents. However, if you'd like to find out more about the campaign – a legal defense fund aiming to support victims of sexual abuse and harassment in the workplace – click here. The website also contains resources on identifying, combatting and reporting sexual harassment, and the aim of the campaign is summarised as follows:
"Powered by women, TIME'S UP addresses the systemic inequality and injustice in the workplace that have kept underrepresented groups from reaching their full potential. We partner with leading advocates for equality and safety to improve laws, employment agreements, and corporate policies; help change the face of corporate boardrooms and the C-suite; and enable more women and men to access our legal system to hold wrongdoers accountable."

Join us in congratulating Gary Oldman and Alexandre Desplat on their success!