Who's Your Favorite Weasley? (Giveaway Winner Announcement!)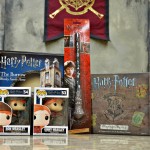 Apr 04, 2018
If you had to choose your favorite Weasley character, who would it be? Recently we asked readers to do just that as part of our Weasley giveaway with Fun.com, and were not disappointed with the results!
We had the absolute pleasure of reading hundreds of entries to win our Weasley haul, and seeing as we could only choose one winner, we decided to compile some favorite runners-up into our winner announcement post, but first up, our winner…
My favourite Weasley is Ron – so much so that I wrote a blog post about why he's the best! https://t.co/qdx20beFPR

The short version: He's brave, he's funny, he's relateable AND inspirational, he loves animals and most importantly, he's our King. #LeakysWeasleyGiveaway pic.twitter.com/tD51V7BN4W

— Sarah Elizabeth 🧙🏻‍♀️🌏⚡️ (@xpectopatronerd) March 29, 2018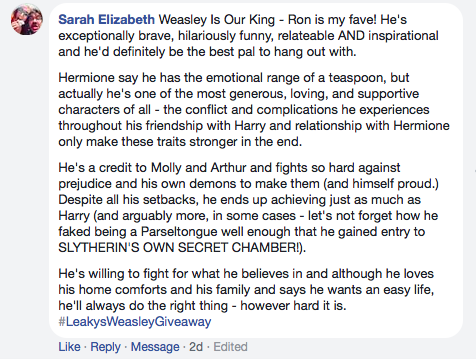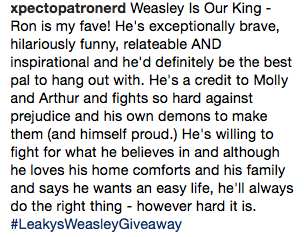 The lucky winner of our giveaway is Sarah Elizabeth, who not only entered on ALL of our social media channels with different reasons as to why Ron Weasley is her favorite, but also shared with us an actual blog post written for Ron Weasley's birthday last year sharing seven reasons why she loves the Weasleys, and why Ron Weasley is her favorite (check it out here). We're fairly confident Sarah will enjoy her Weasley haul! Congratulations!
One winner, however, does not do justice to the other excellent entries we received, take a look at our favorites below – there sure was a mix of answers! Which do you most agree with?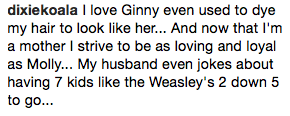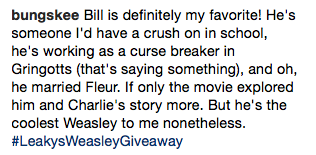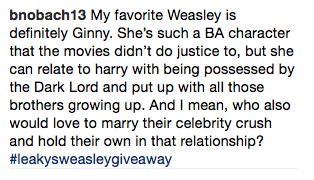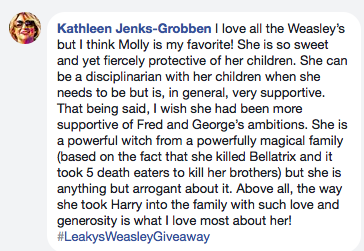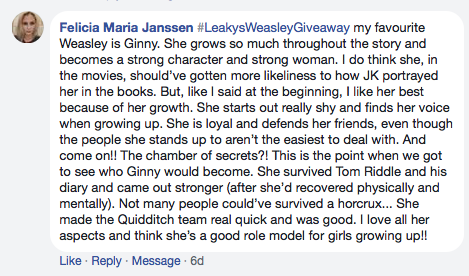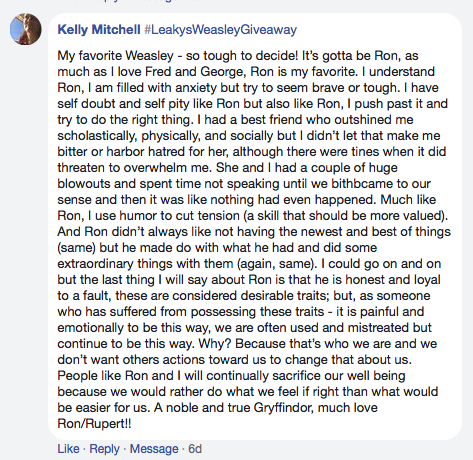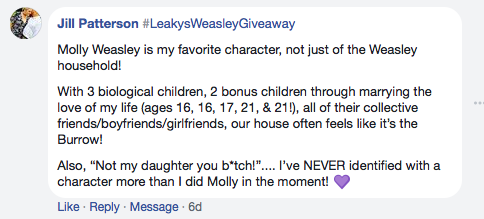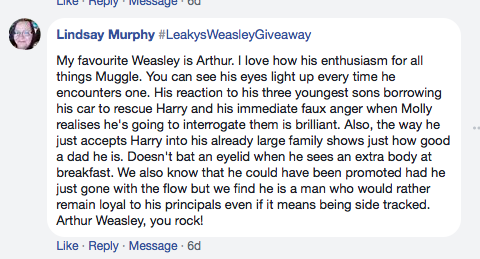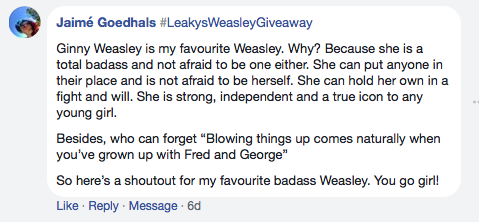 If you entered, thanks so much for sharing who your favorite Weasley is – we loved reading your reasonings! Thanks also to Fun.com for living up to their name and helping us run this giveaway, providing us and entrants some good ol' fashioned Potter fan fun. Check them out here.