Happy Birthday, Victoria Yeates!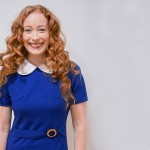 Apr 19, 2018
Victoria Yeates will take her place in the wizarding world when Fantastic Beasts: The Crimes of Grindelwald opens in theaters this November, but the actress, celebrating her birthday today, first burst on the scene four years ago after snagging a role in the critically-acclaimed fan favorite Call the Midwife.
The BBC One drama about a convent of nurses and midwives in the 1950s and '60s began in 2012, with Yeates joining the popular series in 2014 as Sister Winifred. Now airing the seventh season, the show is still going strong, and cast and crew have just begun shooting for series eight!
And with the cultural and social tumult of the 1960s, there's surely no lack of dramatic material with which to work. Digital Spy reported in January that the current seasons adds a new character, a nurse originating from Jamaica, which introduces a host of period issues. Yeates commented on a particularly difficult moment during filming:
"Initially I said, 'They're going to be worried that she's black'. It was 'black' in the script. Then they decided to do another take where I had to say 'coloured'…That was really difficult and I did it because it's the period. But it felt so vile for the actors to say that word."
She also spoke to the British foreign and domestic policy of the time, observing:
"There was this push and pull that Britain had with Commonwealth countries, being like, 'We need you when we need you and we're going get rid of you when we don't need you'.

"And in the wars it was, 'Come and fight for us and die for us, but when we think you're taking our jobs we'll get rid of you'."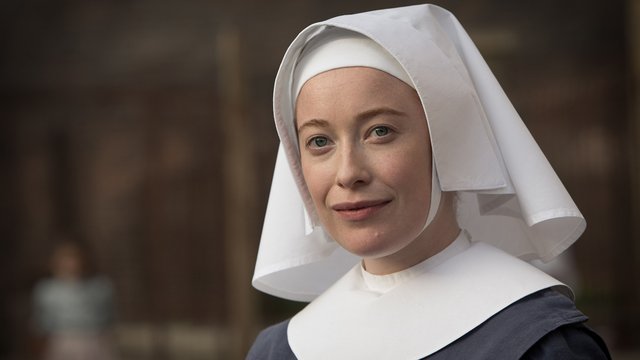 Call the Midwife, and Yeates with it, clearly provides viewers with consistently strong content and performances, and we're excited to see how her addition to the Fantastic Beasts' cast as Bunty will contribute to the story. Especially since, in March, Leaky covered the revelation that Bunty will be Newt Scamander's assistant, which opens the door for some intriguing possibilities! She told the Daily Mail:
"Bunty went to Hogwarts…She's Newt's assistant and she's a lovely, sweet character. That is probably as far as I can go – everything is top secret. I'm so sorry I can't reveal more."
This led us to engage in a good bit of theorizing regarding the details of the role:
"Though it doesn't seem like much, those small details actually tell us a lot! If Bunty attended Hogwarts, we have a clue as to her nationality, since she is most likely from one of the wizarding communities in Western Europe. She will also be personally acquainted with Albus Dumbledore, who would have been one of her professors, and she may know, or have heard of, Leta Lestrange. We don't know whether Bunty will be the same age as Newt or younger, so we can't guess whether they were in the same year at the School of Witchcraft and Wizardry, but it does mean they share a similar background and many common experiences. Bunty will also know of Grindelwald's rise to power and the stakes involved in the current mission. And now–she's employed as Newt's assistant!

"This means that the publication of Newt's book, Fantastic Beasts and Where to Find Them, has been at least a moderate success by this point. He needs someone to help him manage the day-to-day business of attending to his research. In order to do that, Bunty must be well-versed in a magical field that would prove helpful to Newt. That could easily be Care of Magical Creatures or Herbology. He may also have selected her for a knowledge of Muggle Studies and the ability interact with many different people groups in their travels. For all we know, proficiency in Ancient Runes may prove useful in order to decipher the writings and drawings of indigenous populations as they seek to learn about and track creatures around the world."
Beyond the speculation about Bunty's formative years and Hogwarts education, including her areas of expertise, we're also struck by the fact that she must be an incredibly competent, skilled wizard in her own right to keep up with Newt and lend him aid when needed.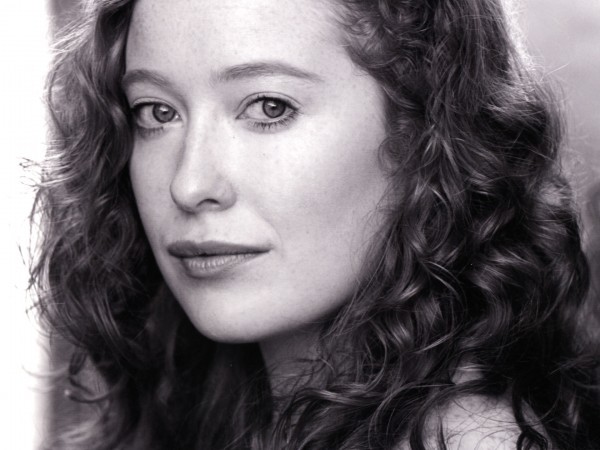 We recently re-watched the first film and were impressed by the numerous examples of Newt's magical prowess: his ability to manipulate the accounts of the large crowd outside Jacob's apartment building; his ability to quickly and seamlessly repair the entire side of the structure; his ability to create such a large and elaborate workshop with multiple diverse habitats inside his magically-expanded case; his ability to improvise and act as they escaped the MACUSA death chamber; his ability to resist the attacks of the transfigured Gellert Grindelwald and, finally, his ability to break through any protective charms and reveal the dark wizard beneath.
Considering all these examples of Newt's magical aptitude and ingenuity, we're less and less surprised by the fact the Dumbledore turns to him for help in the next film, and more and more intrigued by why "it has to be [him]," as revealed in the first trailer and discussed at length in Leaky's analysis, and by the complimentary skills of the wizards and witches in Newt's company–particularly, Bunty, with whom he no doubt works quite closely!
We can't wait to see what Victoria Yeates brings to Crimes of Grindelwald and wish her much success in both the wizarding and muggle worlds. Happy Birthday!