Upcoming Additions to Hogwarts Mystery and a Few Helpful Hints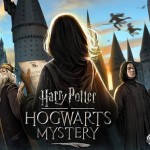 May 08, 2018
As most Potter fans know, the mobile roleplay game Hogwarts Mystery was released late last month and reviews, as well as reader feedback, has been mixed. Many are as enthusiastic with the gameplay as they were going in, choosing their avatar, taking classes, completing tasks and working their way through their first spellbinding year at Hogwarts. Many have moved on to year two which at this point is the furthest these new wizards can go in the game with the promise of years three through seven to be added in the future.
There has also been a sizeable portion of players who have expressed frustration about the issue of energy; how quickly it runs out and the cost to replace it in order to progress through the story (in response, gem discounts and giveaways have been trialled). If you're still playing, which we hope you are, you probably fall into one of these two categories or maybe a combination of both. We wanted to share some exciting news out recently on some upcoming features as well as one major hint to help make your play a little more magical.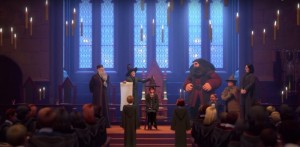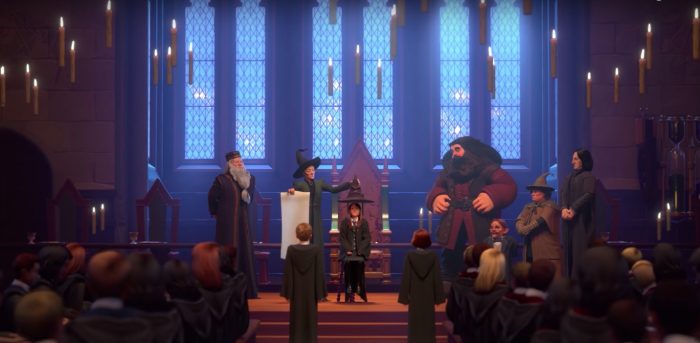 According to a recent interview with Newsweek, Mystery developers from Jam City revealed a few interesting details that have us even more fired up to keep playing. First, Jam City said that new wizards will soon get to pick a pet! We're guessing that while you're in Diagon Alley buying supplies the Magical Menagerie or Eeylops Owl Emporium will be your next stop once this element is incorporated. We cannot wait to choose our own Crookshanks or Pigwidgeon! Though the thought of a Hedwig incident has us a little wigged out.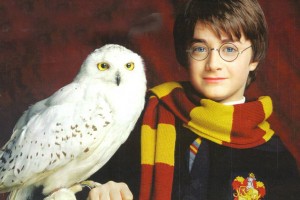 Jam City shared that they are working on possible social aspects to the program so the game may incorporate multiplayer features down the road. Maybe we'll be able play on a team with other members of our House–how cool would that be? They also assured fans that more of the storyline will be releasing through regular content updates.
Whether you're ready for year three or just got sorted, you've probably encountered your nemesis, Slytherin bully Merula Snyde. Jam City said the following about the progression of relationships within the game and the possibility of some relationships going beyond plutonic,  
We can't give away any spoilers, but all of your relationships will evolve dramatically over time.  Friends may become enemies, and enemies may become friends. Either could potentially become a romantic interest. As time passes and the students get older, the world of the game will get much larger, and so will each character's interests and ambitions.  
And about that little pesky energy issue… Most fans have figured out that in order to recoup your game mojo, you just need to take a break and wait it out. Eventually it will be time to pick up where you left off unless you want to shell out a few galleons to continue at a speedier pace. Wizards and Whatnot recently shared a comprehensive list of objects which allow you to get free energy.
Free energy locations
East Towers – On the wall at the start of East Towers is a blank frame on the wall. Press the frame and a lady in a wedding gown appears. This rewards you with energy.

West Towers – Next to the Prefects Bathroom is a painting of some flowers. Press that for free energy.

Lower Floor West – In Lower Floor West next to the entrance to the Great Hall are 3 sets of armor. Press the middle one for energy

Lower Floor West – Directly next to the Great Hall entrance is a standing torch. Press the torch to light it and get some energy

Lower Floor East – There are some books by one of the benches.

Dungeon – You will find Dobby sneaking around in the Dungeon.

Castle Grounds – Head to the Castle Grounds and scroll to the right. You will see a large stick on the floor. Pressing the stick rewards energy and a dog runs away with it.
In the last tip, the dog is actually Fang as a puppy, and the house elf in the Dungeons most likely isn't Dobby, who's sadly not a free elf at this point in time! The Lower Floor East tip is also only accessible in Year 2 – the books are located between the Library and History of Magic classroom.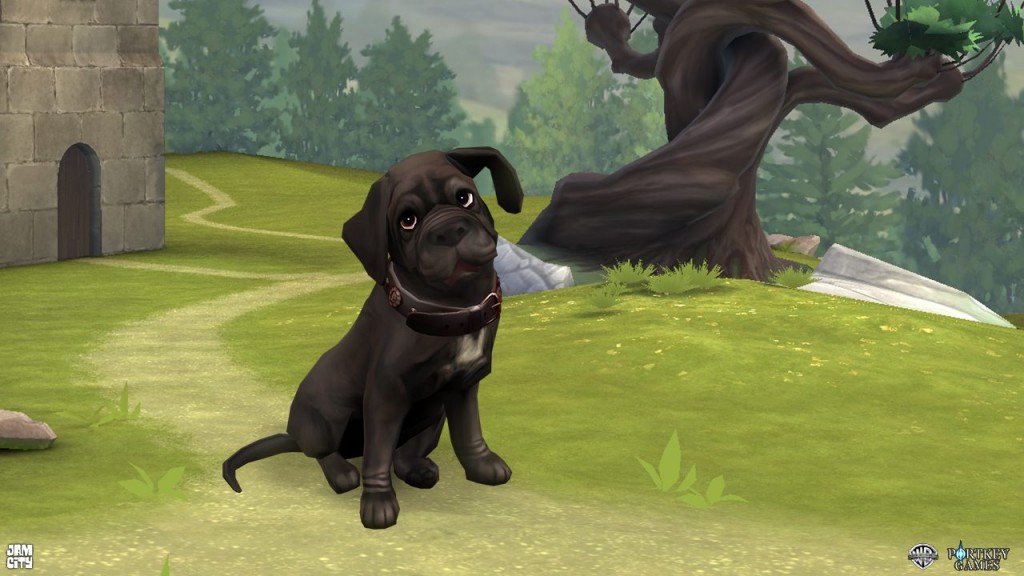 Other updates will include progression further into Year 3 (meaning Hogsmeade will be unlocked, finally!), and hopefully many more locations are to come.
What do you think of Hogwarts Mystery so far, and what other updates are you hoping for? Which pet will you choose? Let us know how it's going!