New Potter Fun from Funko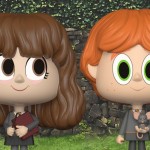 May 15, 2018
Funko has some all-new magic in store this summer, Potter fans! Yesterday the licensed collectible giant revealed new Potter Pop!s, Mystery Minis and a cute little Ron/Hermione Vynl duo that is a must-have for your Harry Potter collection. The Vynls, as well as some marvelous Minis new to Funko including Argus Filch with Mrs. Norris, Dolores Umbridge and Gregory Goyle, will debut in June. Some amazing new Pop!s make their way to shelves in July.
Coming Soon: Harry Potter Mystery Minis & Pop!https://t.co/VkJKQUpcF7pic.twitter.com/SFGzXmCPvg

— Funko (@OriginalFunko) May 14, 2018
Next month fans will be able to take home on of their favorite Potter couples in Funko Vynl; Hermione with her standard companion, a book and Ron holding Scabbers. There will also be a second version of the duo, Ron with broken wand in hand, exclusively from Barnes and Noble.
Four different sets of Mystery Minis are also coming out in June. We absolutely love this one that includes Moaning Myrtle and the Basilisk, another Barnes and Noble exclusive. Other combinations are available from Target and Hot Topic.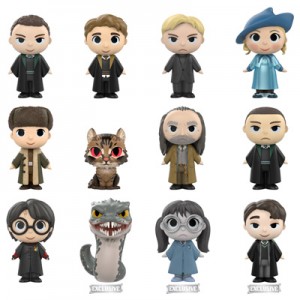 In July Funko's bringing back our Golden Trio, this time decked out in their earmuffs to deal with Professor Sprout's maddening Mandrakes. Harry, Ron, and Hermione will be sold separately with a three pack available exclusively from Books-A-Million.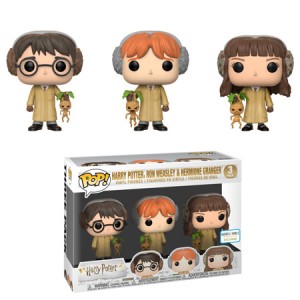 Also in July look for Gilderoy Lockhart, Tom Riddle, Ginny Weasley with his diary, and our favorites Nearly Headless Nick and a 10-inch Dobby!
Funko also announced a brand new line of vinyl figures – 5 Star. The latest line will debut with a few favorites from the wizarding world:
"In addition to Funko's usual attention to detail and
characterization, the 5 Star line boasts several unique
features including three points of articulation, allowing the figures
to be posed, window display box packaging that
mimics the opening of a book and situates each character
in their unique world, and thoughtful accessories
that further the character's narrative."
Look at Hermione's tiny A History of Magic, and Hagrid's birthdae cake for Harry! Plus, Dumbledore is 100% worth it just for the tiny Fawkes: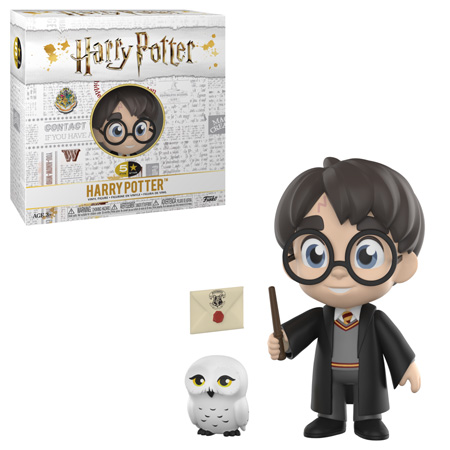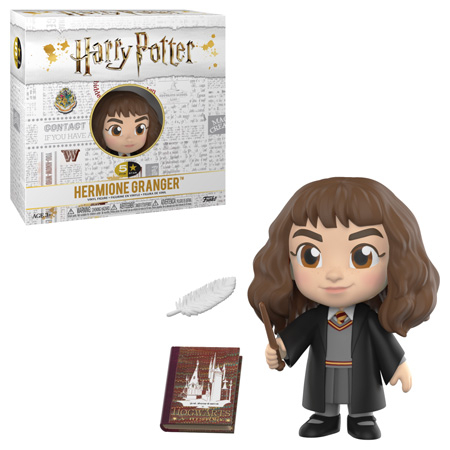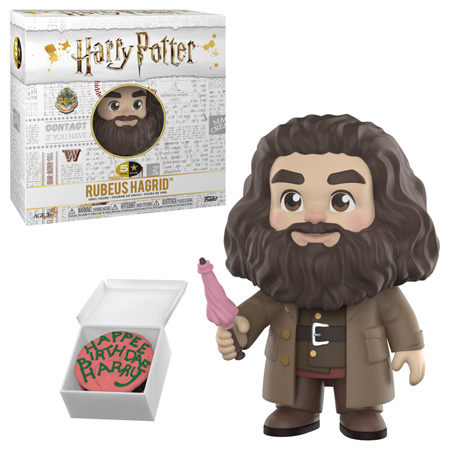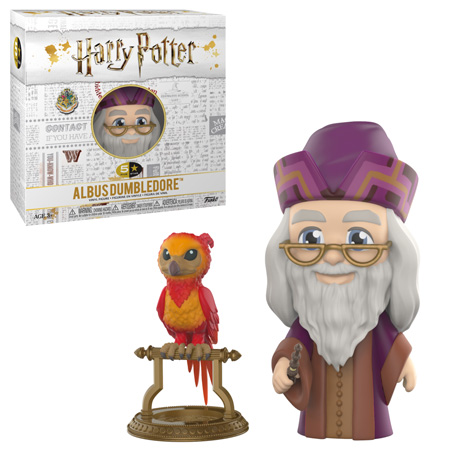 A few of the 5-Star figures will be exclusive to Walmart, including Severus Snape, and Hagrid with Norbert(a):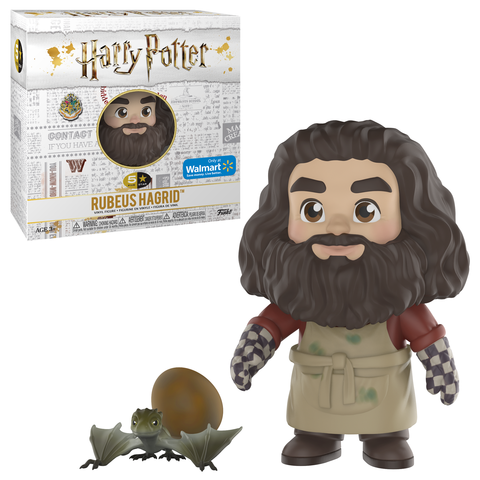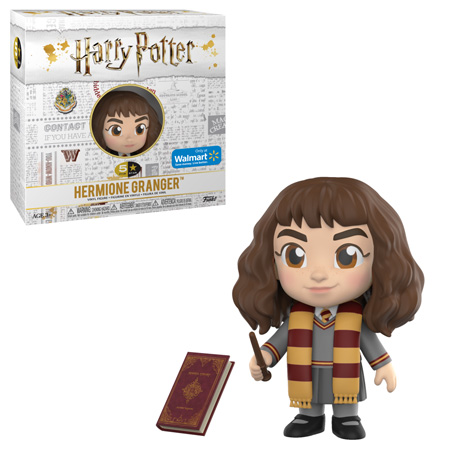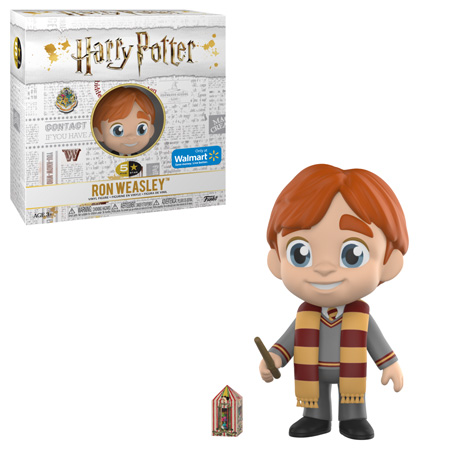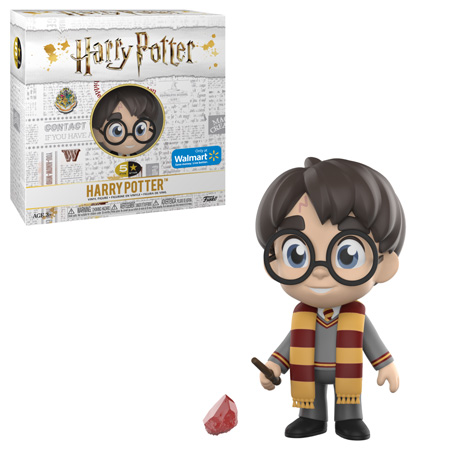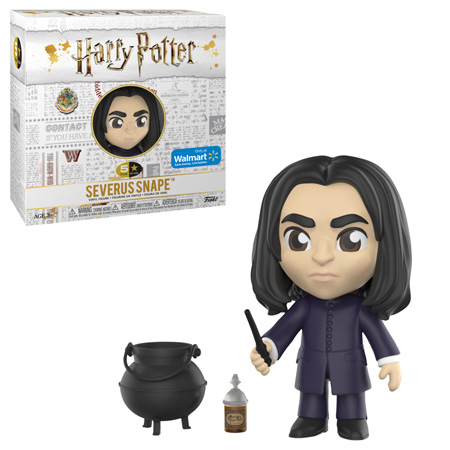 The new 5-Star line will debut this July.
Are you planning to add any of these cuties to your collection?
Get more on the new Harry Potter products and their corresponding retailers at Funko.com