It's Golden Week! House of MinaLima's Second Birthday Celebrations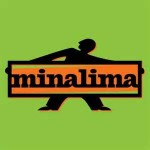 Jun 02, 2018
This week House of MinaLima will host very special golden celebrations to mark the gallery's second birthday, and you're invited!
Golden Week begins today, June 2nd, and runs until June 10th. Every weekday, graphic design duo on the Harry Potter and Fantastic Beasts films, Mira and Eduardo, will answer questions and share "Golden Nuggets" – little secrets behind their favorite designs! These Q&A sessions will take place from 5:30pm.
On Monday 4th and Tuesday 5th June, the House will bare all in special tours, revealing the secrets of gold foiling (a crucial graphic design technique!), and what it means to call a print "premium".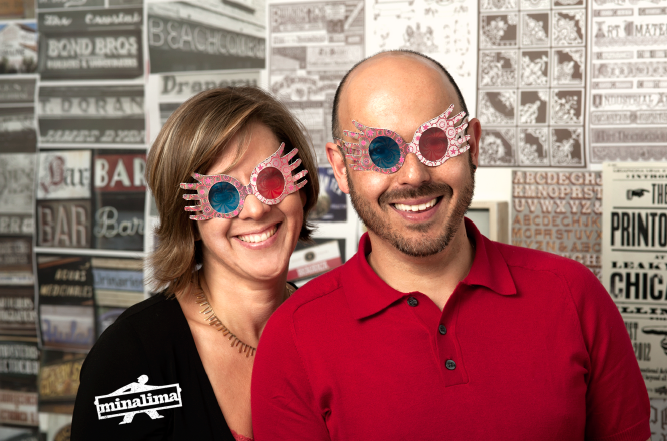 Wednesday 6th June is the official 2nd birthday of House of MinaLima, so help celebrate the big day by donning your spangliest gold outfit, and enjoy some golden birthday cake and sparkling bubbles from 5:30pm.
To end a fantastic week of celebrations, on Thursday 7th and Friday 8th June visitors will be able to take away their very own gold tipped memo during paper craft workshops. These sessions will run all day, are free to attend, and no booking is required.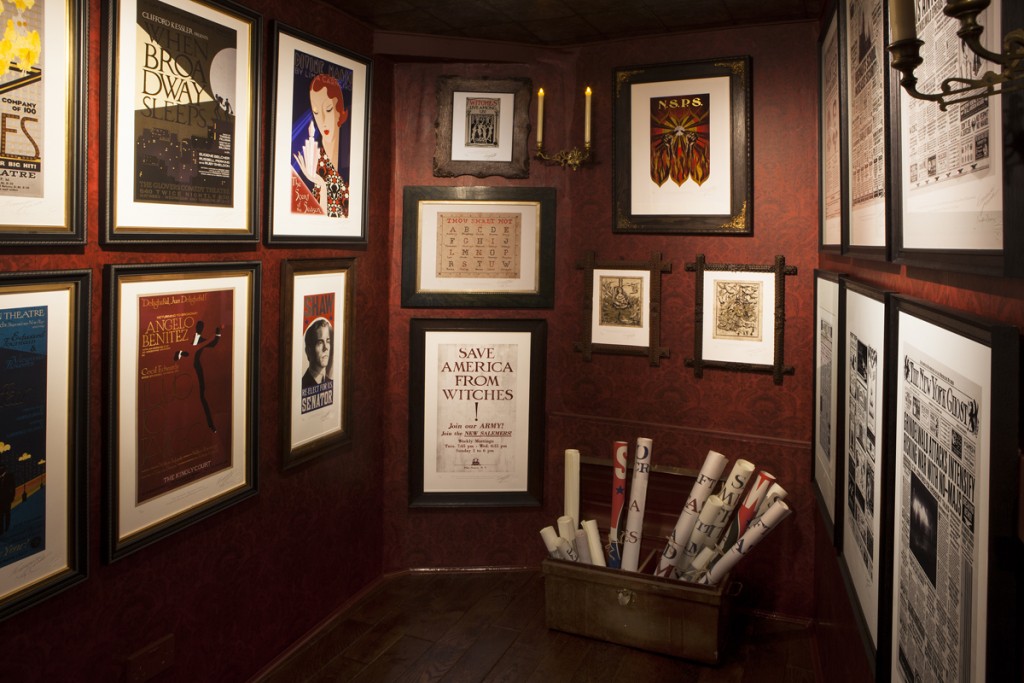 The team at House of MinaLima know how to make a birthday especially special, so to make matters better, those picking up a premium print at House of MinaLima will be able to try their luck in a lucky dip, and pick out a special mystery prize.
Finally, hashtag #HouseOfMinaLima with a picture of your most desired premium print on Instagram, Facebook and Twitter, and you'll be able to collect some brand new notecards, direct from House of MinaLima!
Join us in sending some happy birthday wishes, and also congratulating House of MinaLima on their stellar Trip Advisor reviews, and a 2018 Certificate of Excellence on the site:
We are delighted that #HouseofMinaLima has been awarded with a 2018 Certificate of Excellence by @tripadvisor. Thank you all so much for giving us great reviews! We hope you keep visiting and enjoying our House!
.@TripAdvisorUK #tripadvisor #minalima pic.twitter.com/PmD3XQJMbu

— MinaLima (@minalima) May 24, 2018
Will you be attending MinaLima's second birthday celebrations? Let us know in the comments! Also, pre-order MinaLima's beautifully illustrated edition of The Secret Garden here.
✨💫It's GOLDEN week at #HouseofMinaLima to celebrate our SECOND birthday!💫✨
✨We have LOTS of shining shimmery activities planned starting today until Sunday 10 June so come join the fun! House of MinaLima is the place to be!✨ pic.twitter.com/iEYvAD46es

— MinaLima (@minalima) June 2, 2018