Butterbeer Ice Cream Now Available at Universal Hollywood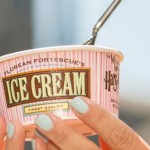 Jun 29, 2018
Your favorite magical beverage, inspired by the world of Harry Potter, is now being served as ice cream at Universal Studios Hollywood! Just in time for those steamy summer days at the park, visitors can grab a scoop of Butterbeer ice cream when they cool off at the Wizarding World's finest confectionery, Florean Fortescue's Ice Cream Parlour.
Universal Orlando has offered soft serve Butterbeer ice cream since the opening of Diagon Alley in 2014, but the hard-packed version is a new addition to the menu at the West Coast location this year.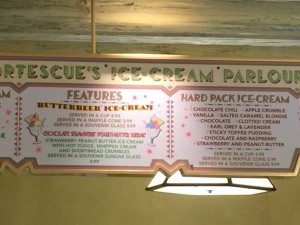 A delicious combination of butterscotch and shortbread flavors, the new frozen treat will be also served from carts in Hogsmeade and at the Three Broomsticks, along with the other Butterbeer items currently offered including the traditional hot and cold beverages, Butterbeer Potted Cream and Butterbeer Fudge.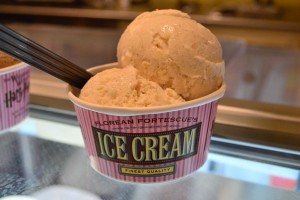 Are you practically salivating with us? Let us know if you pay a visit to the Wizarding World Hollywood this summer and try some of their new hard-packed Butterbeer ice cream. And for those of you who practice a vegan or lactose-free lifestyle and aren't able to indulge in that aspect of the Wizarding World, know that the Protego Foundation, with the support of Harry Potter alums Evanna Lynch and Robbie Jarvis, is working on your behalf to bring vegan Butterbeer to the parks. You can read all about their campaign here.