Call for Potters to assemble and be counted—no Polyjuice Potion allowed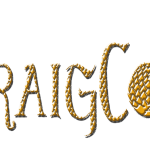 Jul 17, 2018
A Harry Potter convention is hoping to assemble a record-setting number of Potters this weekend.

DraigCon, an independent Harry Potter festival taking place July 21-22 at The Printworks in Manchester, England, is hoping to break the World Record for number of people dressed as Harry Potter. The convention will kick-off on Friday, July 20, at 5:30pm, with fans dressed as Harry gathering at The Printworks for the record attempt at 6:30pm.
Entry to the Friday record attempt is free, but you must obtain a free ticket in advance. DraigCon will donate £1 to the charity Cash for Kids for each entrant.
The rules for your costume are as follows:
To be part of the WORLD RECORD ATTEMPT you must follow these rules…
1. All participants must be dressed in a complete costume, consisting of the below as a minimum.
Wand
Glasses
Hogwarts school uniform
Fake scar on forehead
2. Participants may also carry a broom or other items (Gryffindor scarf, etc.), but this is not a requirement.
3. The style of clothing must be in keeping with the main character of the Harry Potter novels.
All participants will be photographed.  Participants under 16  must be accompanied by a parent or guardian.  Parents/guardians do not need tickets unless they are also participating in costume.
After all of the Potters have been counted, there will be after parties at various venues, with the convention itself beginning the next morning, with featured guests including Victor Krum (Stanislav Yanevski), Scabbior the Snatcher (Nick Moran), Gregory Goyle (Josh Herdman, Saturday only), Padma Patil (Afshan Azad), Colin Creevey (Hugh Mitchell), a couple of anonymous Death Eaters (Jon Campling, Richard Strange), who are obviously trying to avoid Azkaban by keeping their identities secret, Frank Longbottom (James Payton), a pair of Gringotts' Goblins (Rusty Goffe, Michael Henry), a Hogwarts student (Katie Healy), Karkaroff's Aide (Talga Safer), the Fat Friar (Simon Fisher-Becker, Saturday only), Madam Irma Pince (Sally Mortemore), Young Sirius Black (Rohan Gotobed), Harry Potter double (Paul Warren), a Ministry Aurer from Fantastic Beasts and Where To Find Them (Walles Hamonde), and last but definitely not least, Percy Weasley (Chris Rankin).
The actors will be signing autographs (usually around £10 apiece but prices vary), and there will be market stalls, Q&A sessions, music, and other Potter-themed activities.  The Printworks has a variety of restaurants for when you want to conjure up a meal or snack.
If you can't make it to Manchester this weekend (or even if you will be there in full Potter regalia), follow DraigCon on Facebook, Twitter, Instagram, and YouTube.
Who better than Percy Weasley to provide instructions in his suitably officious manner for how to obtain your tickets and attend DraigCon:
Are you going?  Tell us about your experience in the comments and post photos to social media and tag Leaky.