Get your Galleons from Gringotts: Hamleys adds a Harry Potter-themed floor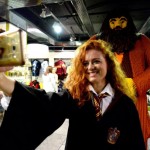 Jul 20, 2018
As of its official opening today, Hamleys toy shop on Regents Road in London is devoting 3,000 square feet on the ground floor exclusively to Harry Potter merchandise.  It seems they've noticed the Potter phenomenon is experiencing a revival with the Fantastic Beasts films (not that it ever faded for us!), so it's high time to jump on that broomstick.  And broomsticks are one of the items you can purchase, at £280 for a replica of a Firebolt.  There's also a £299 chess set but, don't worry, a packet of Bertie Botts Every Flavour Beans will only set you back a fiver.  The toy collection will continue to grow, with some products exclusive to Hamleys.
The Harry Potter section's decor includes Lego models of Hagrid and Harry, and a flying snitch hovering tantalisingly around your head.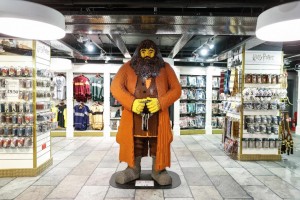 You can buy your own flying snitch, for £30, which contains infrared sensors that tell it to fly away when you attempt to catch it.  If you are a devoted Quidditch fan, you can also find a golden snitch necklace and pin, as well as a displayable snitch on a stand—and it comes with stickers!  Who doesn't love stickers?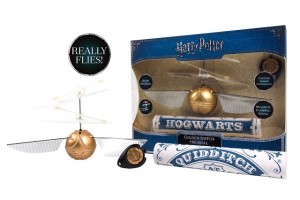 You'll find all the books in the series, as well as companion books such as The Dark Arts: A Movie Scrapbook and Harry Potter: Magical Places from the Films.
Of course you'll also find wands and robes—and even a bathrobe, in your house colours. For £38 you can have your own copy of Regulus Black's locket—no word on whether it contains a horcrux, so you'll have to find that out the hard way.  If you want something a little friendlier, there's a Hedwig soft toy, a notebook that says "I would rather be at Hogwarts" on the cover, a totebag that says "Free Dobby" with a picture of the house elf, and too many other products to possibly list here.
If you can't apparate to London anytime soon, never fear, you can order online.
Have you been to Hamleys' Regents Road flagship store?  Tell us in the comments and post photos to social media.