Donate to Lumos for chance to win trip to NYC to see Cursed Child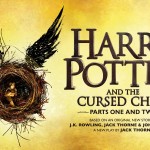 Aug 01, 2018
J.K. Rowling's charity, Lumos, is offering not one, but TWO lucky winners a chance to fly to New York City to attend a special benefit performance of Harry Potter and the Cursed Child.  We'll let the cast tell you about it:
If you are not yet familiar with J.K. Rowling's Lumos Foundation, you can read more about it here.  Harry, along with Neville, Hagrid, and several other characters in the series, was orphaned at a young age.  Voldemort grew up in a Muggle orphanage.
The heartbreak of children living in orphanages instead of with families resonated with J.K. Rowling, especially when she found out that over 8 million children worldwide are growing up in these institutions.  Many of these children have parents but have been separated from them due to poverty or discrimination.  Lumos works to reunite these children and their families.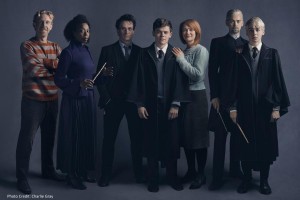 This contest is open to fans anywhere in the world.  The two winners will fly with a friend to New York City, courtesy of American Airlines, and receive a 3-night hotel stay, courtesy of Hotels.com.  In addition to attending a special benefit performance of Harry Potter and the Cursed Child on Broadway, the winner and friend will get to meet the cast, and have tea with one cast member.  Winner will also receive a goodie bag of Cursed Child merchandise, and a copy of the script signed by J.K. Rowling, John Tiffany, and Jack Thorne.  (The first 10 people to donate $2,500 will also received a signed copy of the script.)  Wow!
To enter, you must make a minimum $10 donation to Lumos via the contest page on crowdrise.com.  Each $10 donation gets you another entry.  The contest begins today, August 1, and runs through August 31.  Winners will be drawn the week of September 3 and the winning trip will take place September 20-24.