Fundraiser Offers Merch Signed by 'Harry Potter' Actors Evanna Lynch & Robbie Jarvis, & More!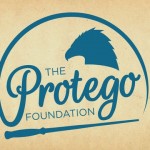 Aug 30, 2018
The Protego Foundation recently started a new fundraiser to help save and raise awareness of animals facing endangerment and mistreatment (magical and non-magical alike), and you'll be pleased to know that they're offering merchandise signed by Harry Potter's Evanna Lynch (Luna Lovegood) and Robbie Jarvis (Young James Potter) as part of their Indiegogo donation perks!
Recently making waves in the wizarding world with their campaign to get vegan butterbeer on the menu at all Wizarding World locations – endorsed by Evanna and Robbie, fellow hosts of The Chickpeeps with Protego's cofounder Tylor Starr (be sure to check out their Harry Potter episodes!) – The Protego Foundation are looking to expand their reach with this fundraiser, and continue their mission to save animals by using messages and creatures in J.K. Rowling's wizarding world to help spread the word:
"In order to continue our work to save animals, we need your help! With the funds raised from this campaign, we will be able to not only cover our costs from exhibiting and presenting at LeakyCon 2018, but we will also be able to create larger and more impactful campaigns that mobilize the Harry Potter community to save animals.
The Protego Foundation is working to help the creatures of the muggle world by using animal-saving parallels from our favorite magical stories. Our campaigns for animal rights are some of the most ground-breaking in animal rights activism and fandom activism. By supporting the Protego Foundation, you will be enabling us to launch bigger and wider-reaching campaigns that will better the lives of animals around the world."
Since their early days (when they were known as The Fwooper Foundation, after a creature subjected to the Silencing Charm in the wizarding world), The Protego Foundation have tirelessly created campaigns raising awareness of different plights of creatures in the muggle world – from their 'Adopt a Pygmy Puff' campaign encouraging people to opt for the more compassionate path of adopting pets rather than buying them from breeders, to their 'Save the Erumpent' campaign to help raise funds for a rhino rehabilitation sanctuary, they've received support from Robbie, Evanna, Devon Murray, MinaLima, and more:
"We have had over 1,200 Potterheads pledge to only adopt cats and dogs (and other critters) from shelters through our Adopt a Pygmy Puff campaign, we have sent letters signed by over 400 fans to environmental officials asking to strengthen laws protecting rhinos, we have raised over $700 for a rhino rehabilitation sanctuary who help rhinos who have been the victims of poaching, and we have petitioned Universal Studios and Warner Bros. asking for a vegan version of the popular Wizarding World of Harry Potter drink, Butterbeer."
Their reach in the Wizarding World is expanding, and they're celebrating their new merch (which you can see below) with a fundraiser offering perks for Potter fans:
"For this campaign, we have created perk levels for every fan—whether you have one dollar or many, we have a way for you to get involved. We have our first ever merch designs that will excite even the most rabid of fans, and exclusives you can only get here from some of our good friends in the Potter community."
Perks are available to ship worldwide, but if you're shipping outside the U.S., remember to click the 'Global' option for your chosen perk! A selection of their wide range of perks are as follows:
– $1 USD – Digital Thank You Note: We will send you a digital thank-you note via email with an exclusive graphic by our creative director, Claire.
– $7 USD (+ Shipping) – Signed Vegan Snitchwich Card (+ Digital Thank You Note): You will get the official vegan Snitchwich recipe, signed by Harry and the Potters, the creators of the Snitchwich!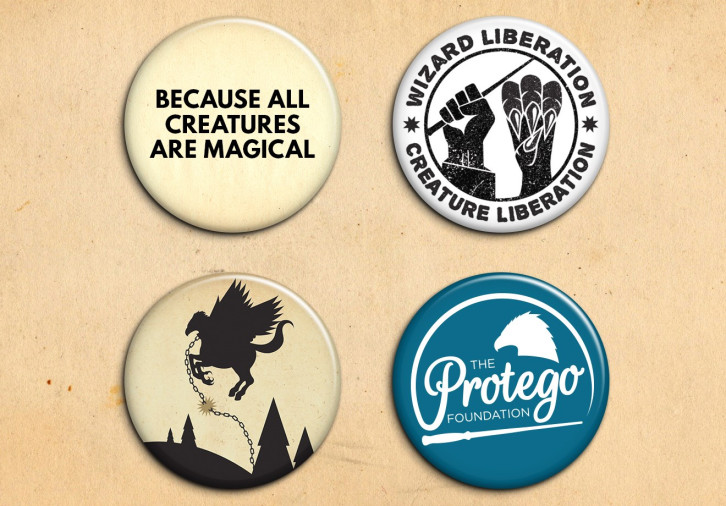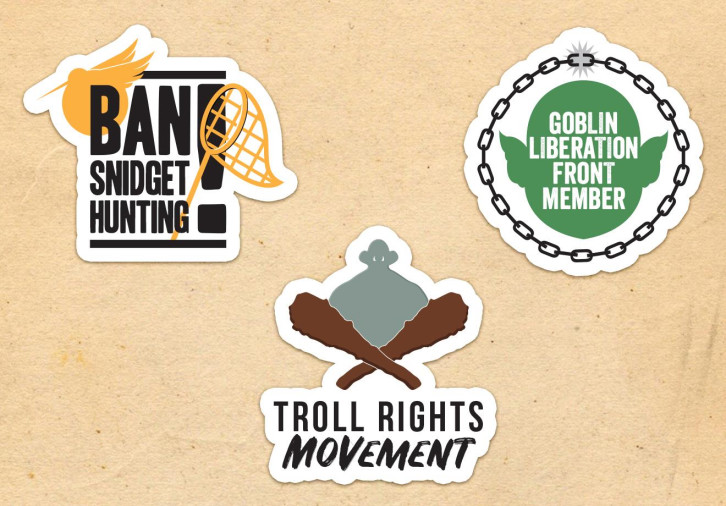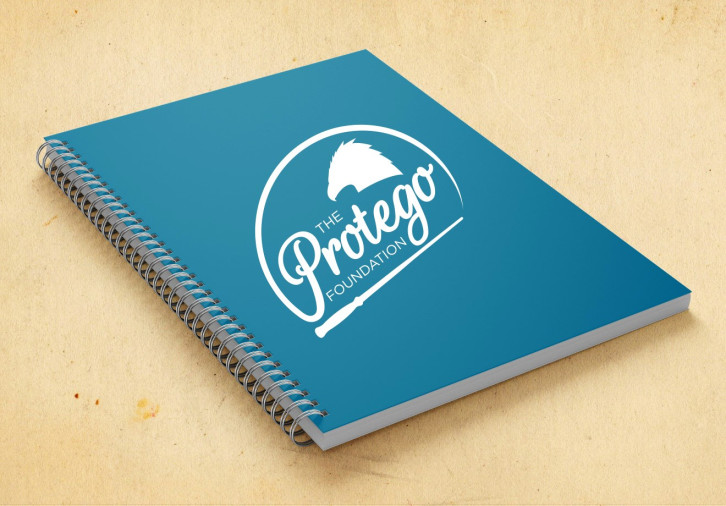 – For $10 USD (+ Shipping), The Protego Foundation are offering:
– Protego 4-Button Pack: Includes 4 exclusive, one-inch buttons designed by our creative director, Claire.
OR
– 3 Stickers Pack: This set includes 3 magical creature rights stickers designed by our creative director, Claire.
OR
– Protego Logo 4×6 Inch Journal: We promise this journal won't bring back the Dark Lord. It is a 4×6 inch journal made from plastic, metal, and paper, with The Protego Foundation logo on the cover.
OR
– Protego Mission Poster
A beautiful poster designed by our creative director Claire, showcasing our mission phrase, "Because all creatures are magical." Frame not included.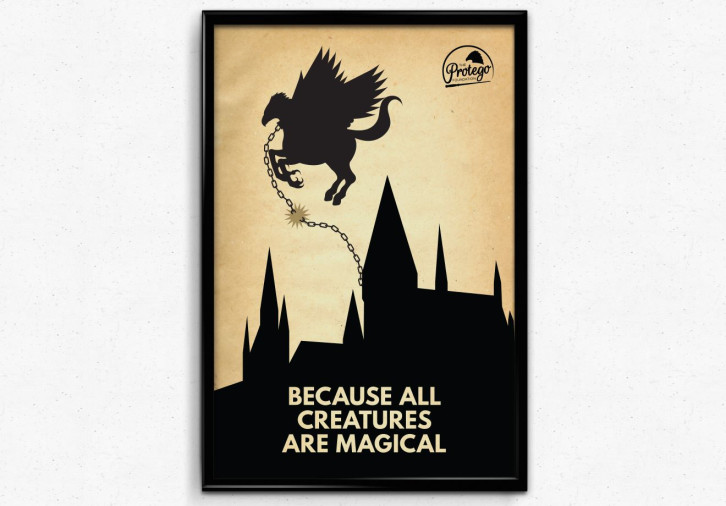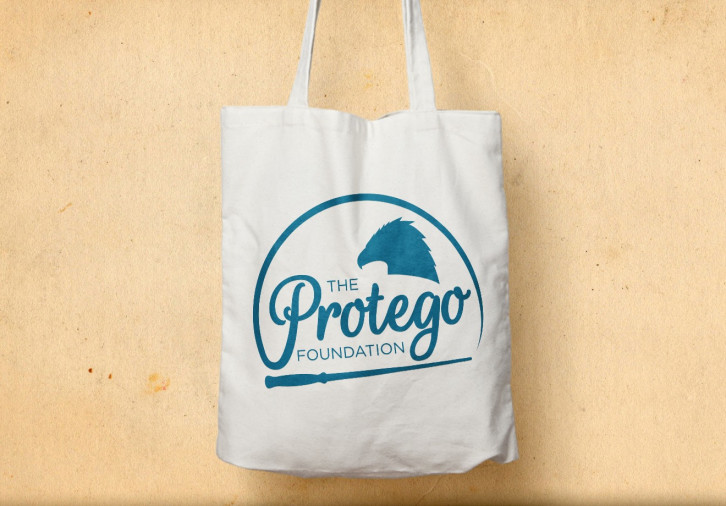 For $15 (+ shipping) , you can choose from a Protego Logo Tote (above), an Enamel Pin or a Magical Creature Cat Toy!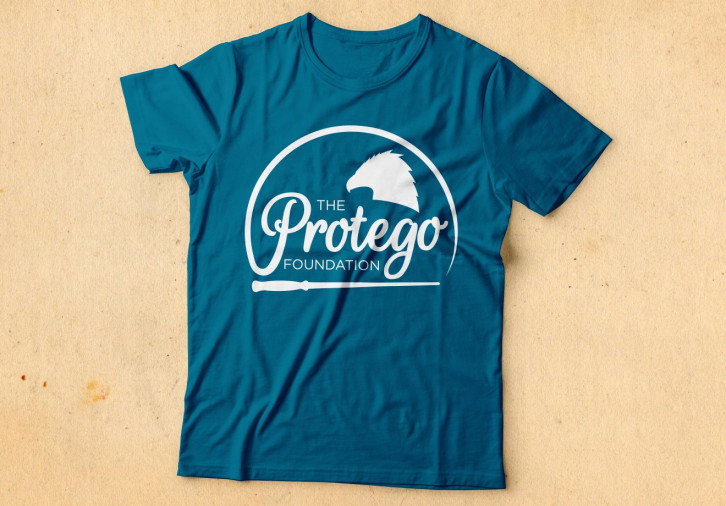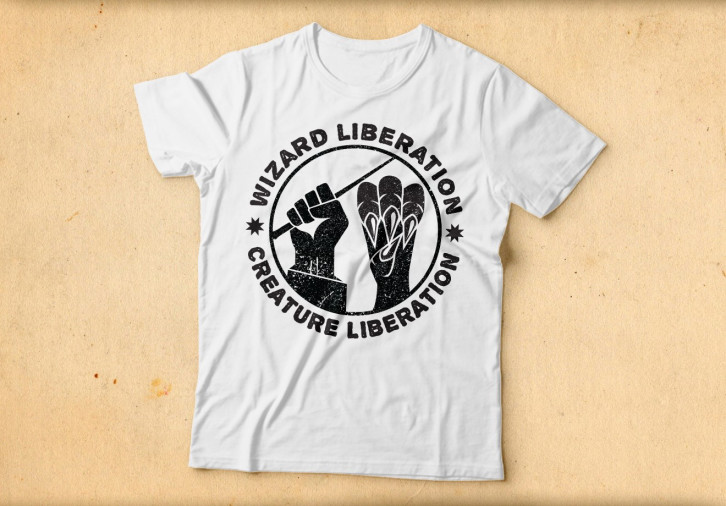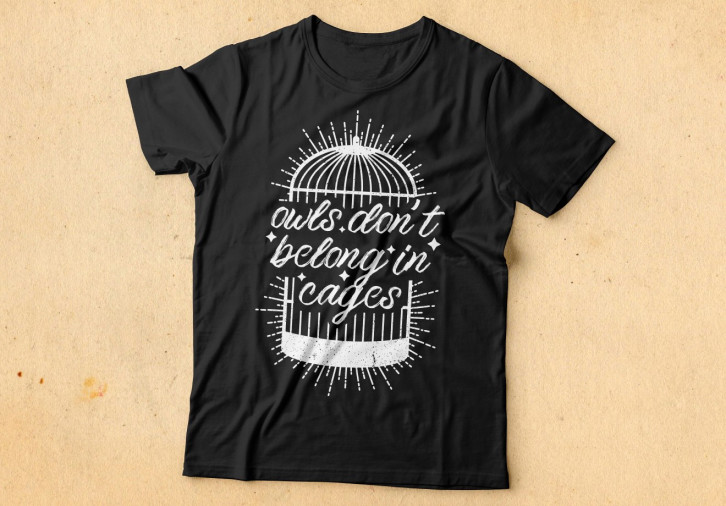 The above t-shirts are available at $30 USD (+shipping), and The Protego Foundation Hoodie at $40 USD (+shipping).
Ten James Potter wand boxes signed by Harry Potter's Robbie Jarvis are available for $50 USD (+ shipping) each, and these are available to ship worldwide. Fifteen Protego Foundation mission statement posters signed by Evanna Lynch are also available at $100 USD (+ shipping) each, and these are also available to ship worldwide!
As of today, the fundraiser has raised a total of $1,028, with a goal of $5000. Find out more about The Protego Foundation, and how to donate to their fundraiser here!