School's Magical Makeover Attracts Fantastic Guests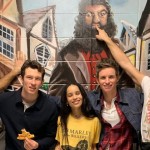 Nov 01, 2018
The students of Baileyton, Alabama's Parkside Jr. High had a surprise of the most Fantastic variety today. Five members of the Crimes of Grindelwald cast descended upon the school, which over the past two years has been transfigured by some of their dedicated staff, into a magical likeness of Hogwarts School of Witchcraft and Wizardry.
Eddie Redmayne, Jude Law, Ezra Miller, Callum Turner, and Zoe Kravitz all paid a visit to the school to see their Hogwarts handiwork first hand, play some magical games, and express their appreciation to the school staff and students for their creativity, hard work, and love of the Wizarding World.
The cast of #FantasticBeasts: The Crimes of Grindelwald surprise the students of @ParksideJrHigh in Baileyton, Alabama! pic.twitter.com/HqOjdYwDAS

— Fantastic Beasts (@FantasticBeasts) November 1, 2018
According to a feature on the school project from Insider, in 2017 a few of the teachers who were avid Harry Potter fans, got permission from the school principal to repaint their classrooms and decided that each would redecorate in different Hogwarts House theme. The first to be finished was English and reading teacher Jacy Douglas' Ravenclaw room complete with comfortable Common Room seating: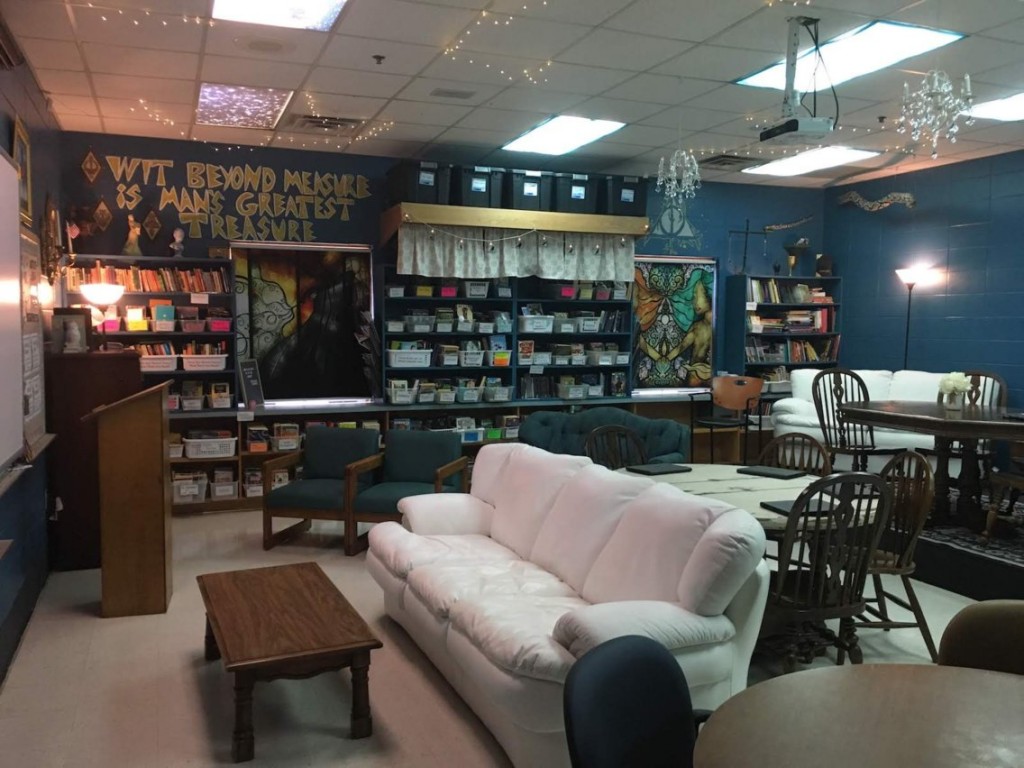 Next was the Slytherin Room redesigned by math teacher Tracey Jones to look like Snape's Potions Classroom: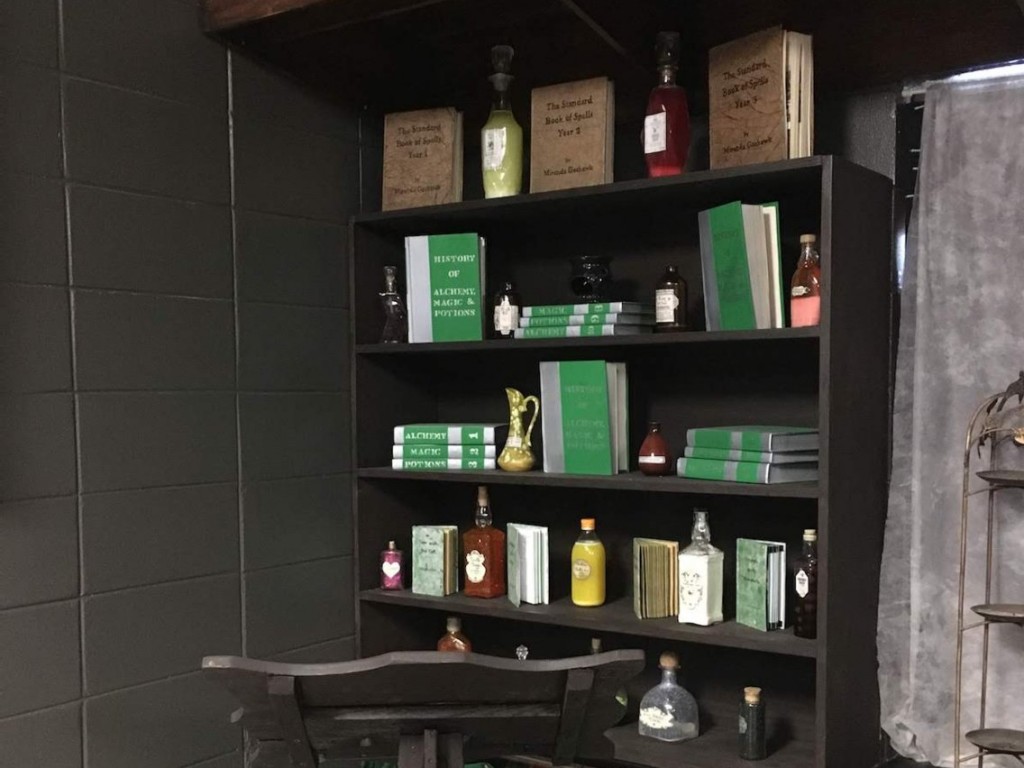 Science teacher Karen Moon planned the Gryffindor Room to highlight life sciences and Care of Magical Creatures: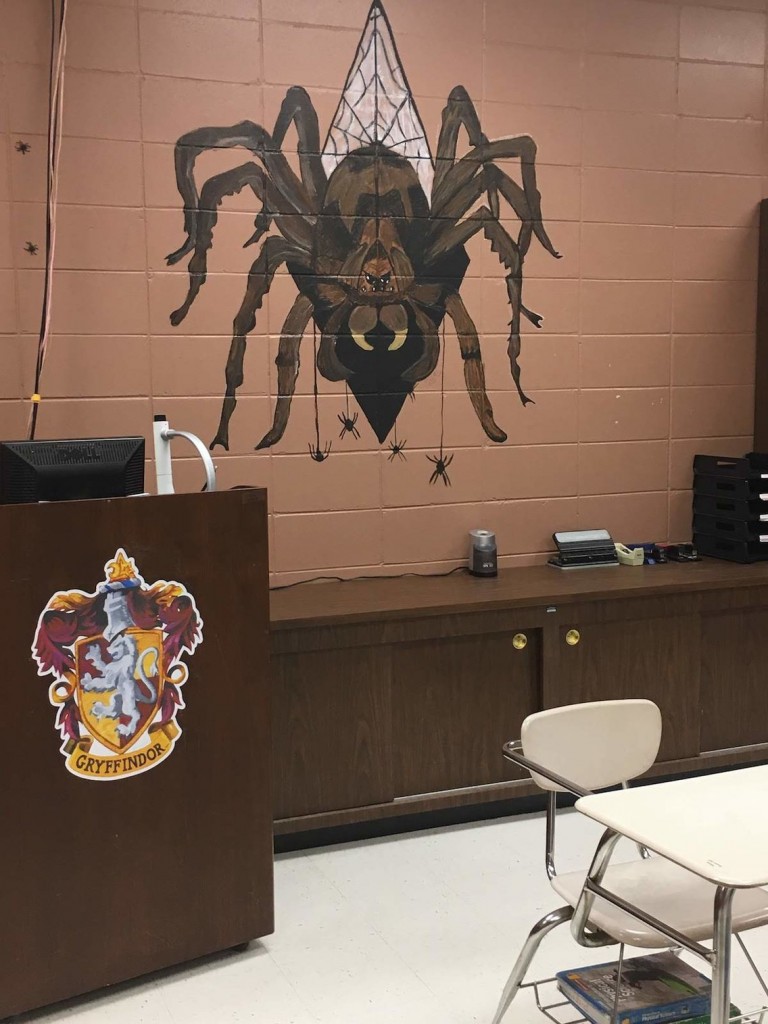 The Hufflepuff Room was completed earlier this year in the second phase of the project: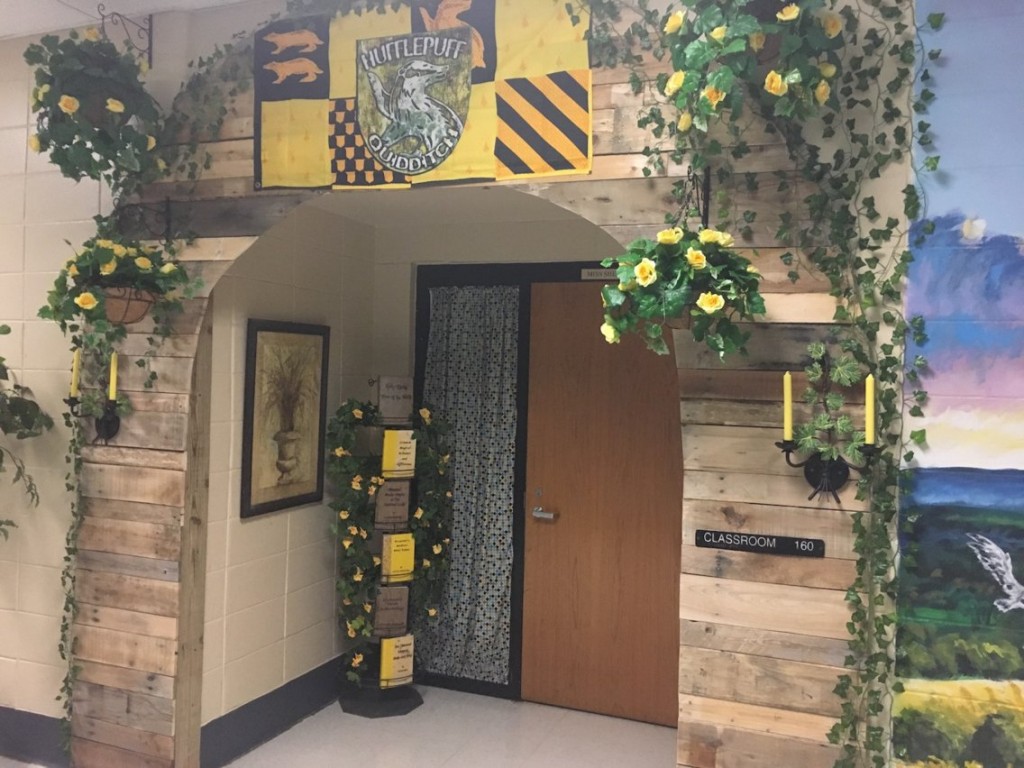 Aside from just giving the school a new look and making it a more enjoyable learning environment, the faculty who transformed the school had other goals in mind as well. Parkside is located in a high poverty area where a large percentage of the students receive free or reduced cost lunch. Douglas, said this about their motivation to make the change,
"[Tracey] Jones and I wanted to make our school a bit of an escape from the ordinary, where all of our students can see reading come to life and escape any negativity that might be happening elsewhere in their lives,"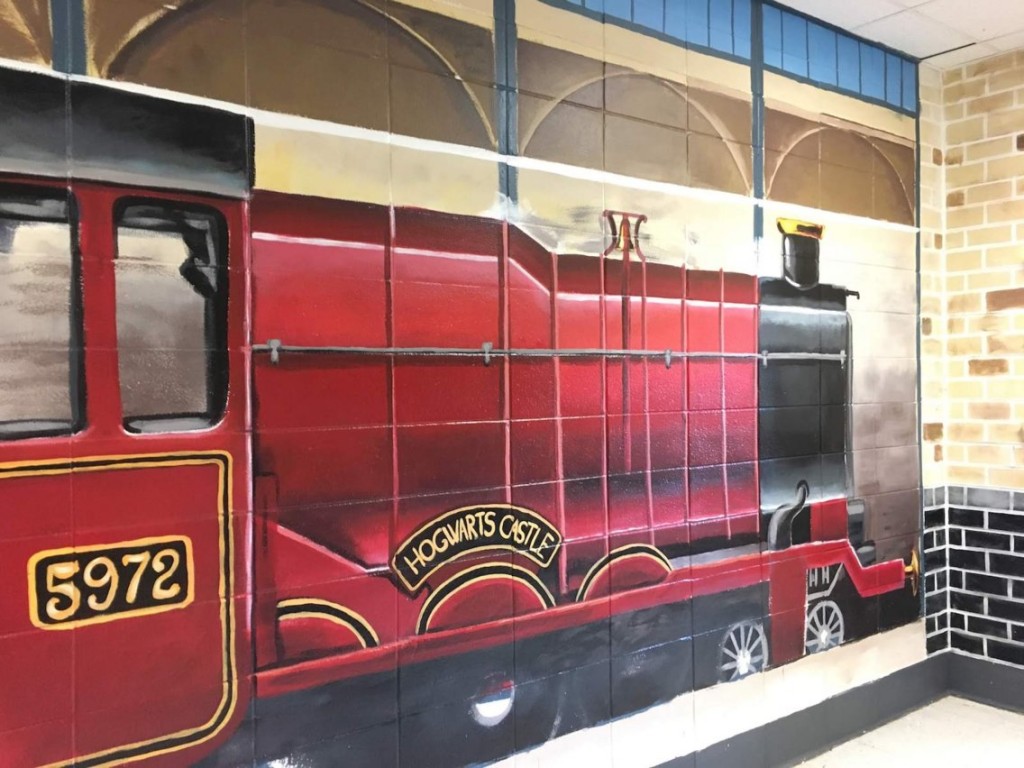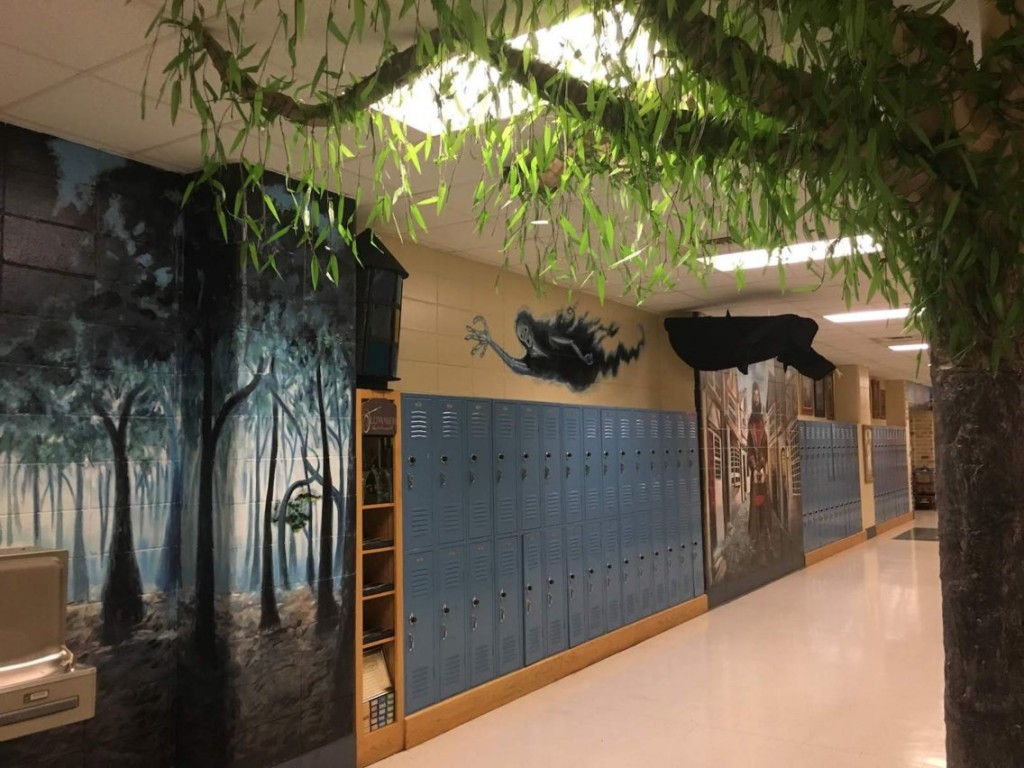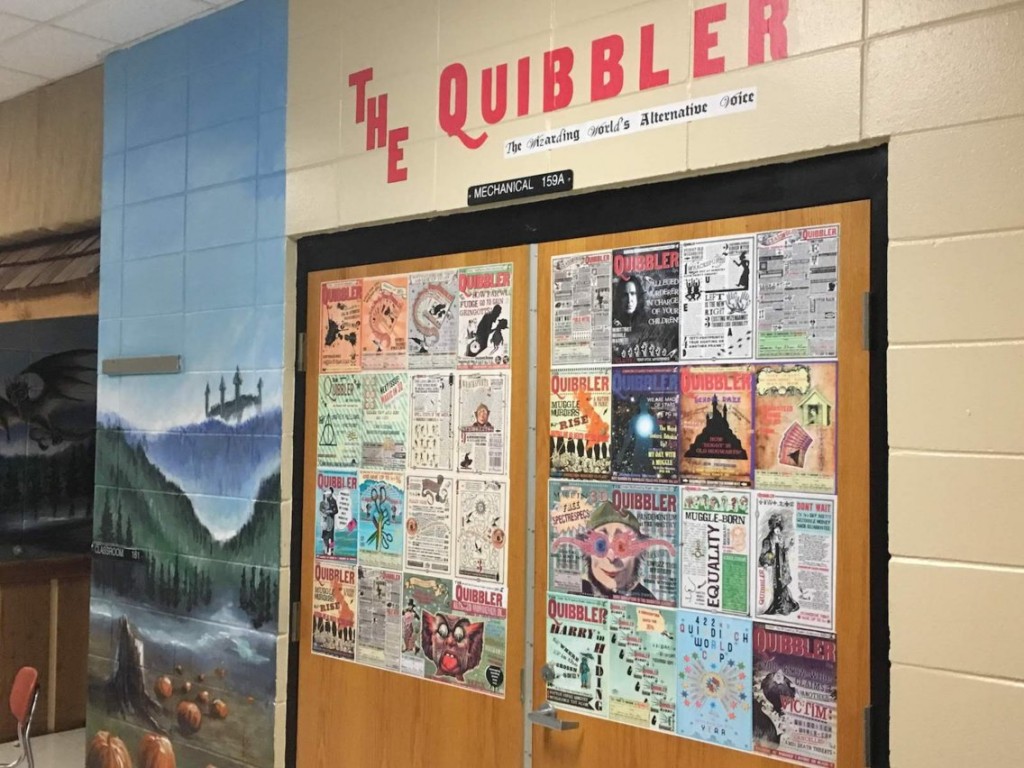 These mentors also knew that the Harry Potter books can spur a love for reading and that they might be very relatable for middle school age students who are the same age that Harry, Ron, and Hermione were in the first few years of the series. About this Douglas said,
"Maybe we aren't wizards, but we've all had the experiences like going to school, dealing with bullies, having a crush, getting into trouble with our friends, finding our way in the world, and just growing up in general," she said. "These topics can spark a lot of debate and discussion inside and outside the classroom."
Douglas said that this magical makeover helped make the kids feel special and seems to even have made an impact on disciplinary issues. The transformation was so successful that it got the attention of the Wizarding World franchise and brought five of our favorite Fantastic Beasts actors to check it out for themselves. From the looks of it, it appears that they had their own special day going back to Hogwarts!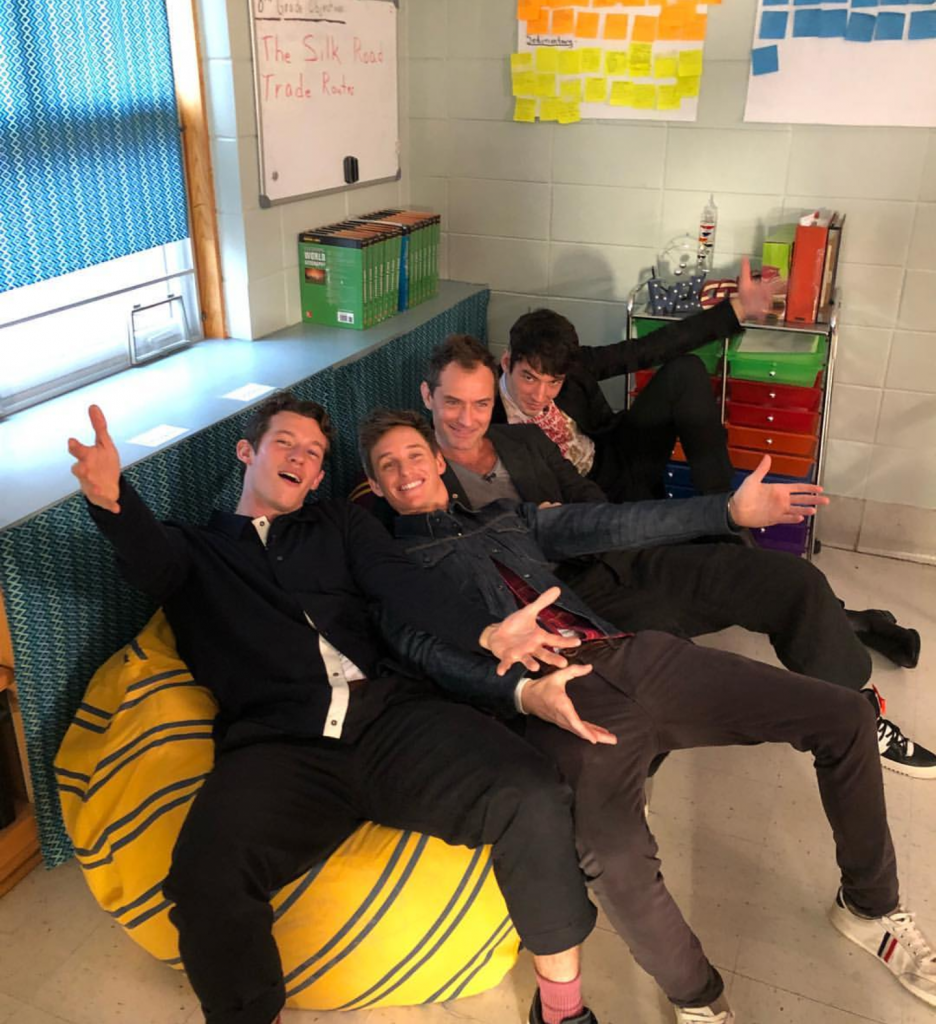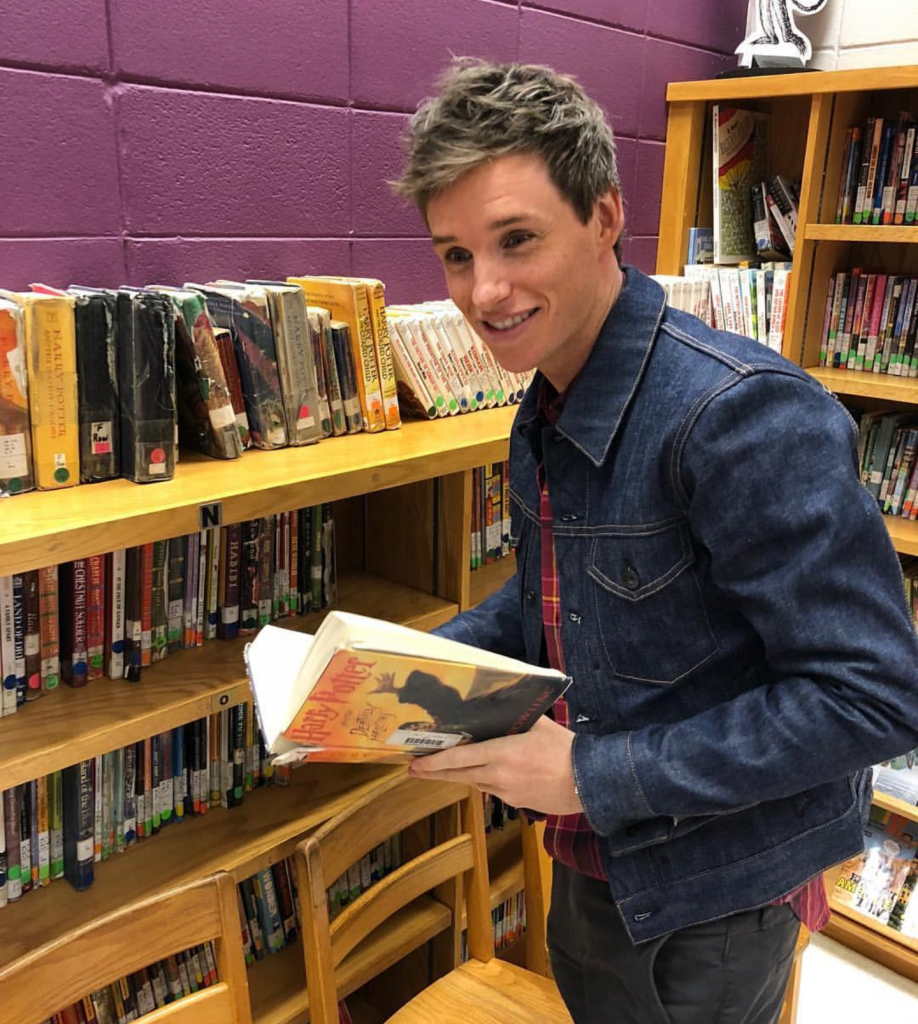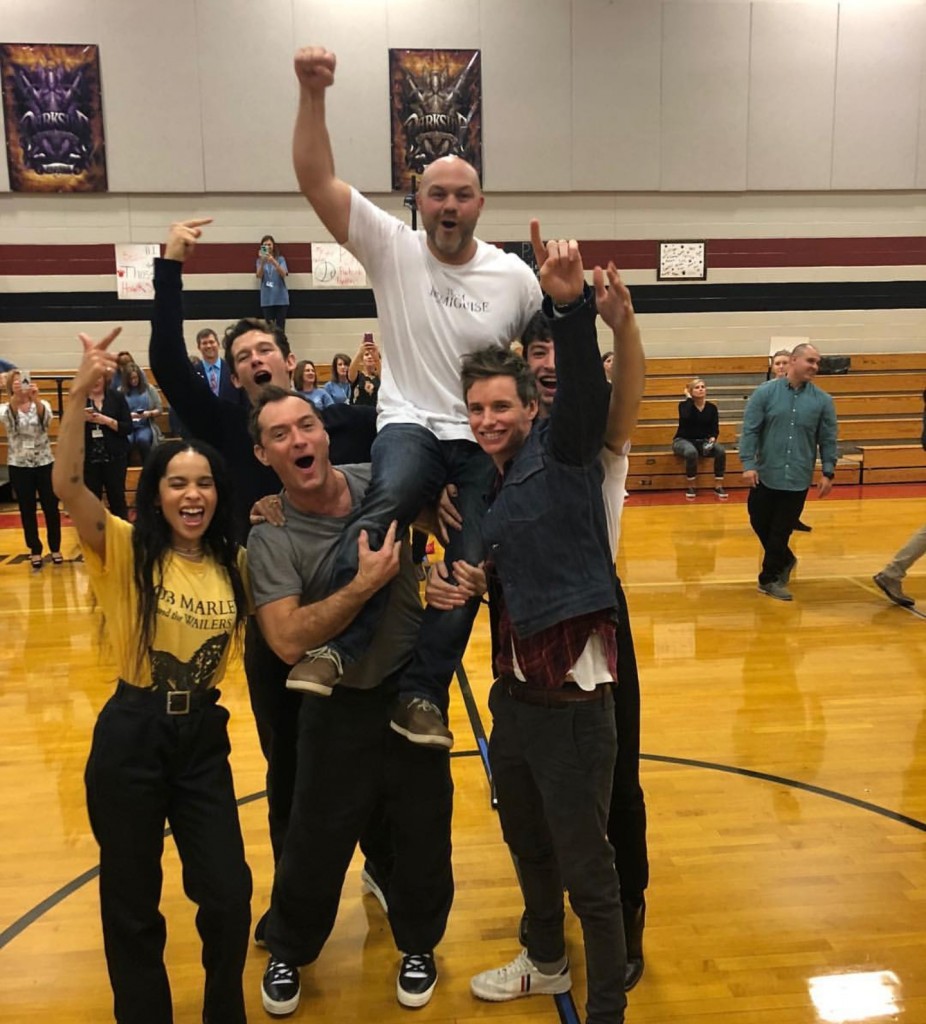 And the three teachers that spearheaded the project were presented with a $25,000 donation from Warner Bros!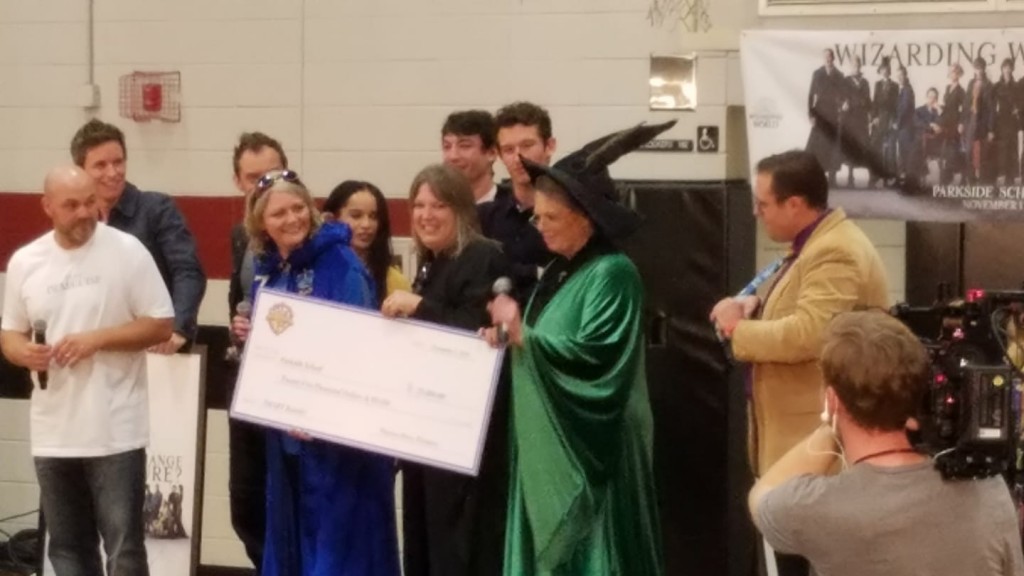 Image from Melanie Harper Hostetler
We have no doubt that after a day of magic with these Wizards (and an Obscurial) and their host actor and comedian BJ Lange, the kids from Parkside Jr High will be flying to the theater to see their new friends on screen when Crimes of Grindelwald opens November 16. Do you have your tickets yet?
If you have questions for the cast or creative of Crimes of Grindelwald post them on our Facebook, Twitter, or Instagram by midnight Tuesday, November 6 and we'll try to get them answered!!