Test Your Potter Smarts with HQ Trivia to Win Some Fantastic Prizes!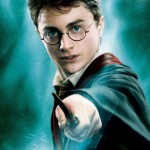 Nov 13, 2018
Do you know all there is to know about Potter potions, charms, and spells? Consider yourself an expert on wand lore, know your way around a Deluminated Hogwarts, and can Care for Magical Creatures even without Newt's textbook? Then download the HQ Trivia app and get ready to enter their ultimate Wizarding World quiz events happening this week!
Anyone can enter the first contest being held on Wednesday, November 14 at 9pm ET. According to HQ and Eddie Redmayne, the winner is eligible to win a private screening of Crimes of Grindelwald and $50,000! Contestants interested in asking the first question of the quiz and earning 1000 extra lives in the game should follow the directions below the video.
Record a vertical video of you asking the question below & post using #HQQ1 and #FantasticBeasts

The most liked + retweeted one will appear on HQ this Wednesday and you'll get 1000 Extra Lives!

What magical language opens the Chamber of Secrets?
– Spanish
– Dutch
– Parseltongue

— HQ Trivia (@hqtrivia) November 12, 2018
On Thursday, November 15 at 9pm GMT, HQ is hosting a second contest for UK participants only. Winners are eligible to win a pot worth £1,000 and one lucky Muggle has the chance to win see Crimes of Grindelwald at the theater with ten friends and HQ presenter Beric.
Thinking of throwing your Sorting Hat in the ring and claiming the title as biggest Potterhead? Don't forget to download the HQ app and make sure to take your Felix Felicis! Good luck and just in case you don't win make sure you've got your tickets ready for the release of Fantastic Beasts: The Crimes of Grindelwald Friday November 16! Join us LIVE on the red carpet for the London premiere tomorrow at 5pm GMT on Facebook.com/Leaky!