Finding Family and Christmas in a Wizarding Wonderland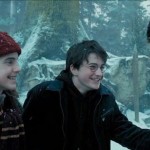 Dec 25, 2018
There's something undeniably magical about this time of year. It's wintry and festive, inviting friends and family to gleefully sing holiday songs, gather for decadent feasts, revel in the enjoyment of hot beverages, observe long-held and deeply cherished traditions–and even start new ones. It's a wonderful season, and we can't help feeling there's no time like the present to remember the spirit found in the Harry Potter series.
As common as the themes of overcoming hardship, perseverance and sacrifice are the themes of friendship, loyalty and love. They go hand in hand, in fact, for friendship, loyalty and love drive us to endure, while hardship and difficulty provide us with the opportunity to appreciate our blessings all the more. We see this beautiful truth in Harry's life–though he always felt the bittersweet absence of his parents, he gained immeasurable joy from his close relationships with Ron and Hermione. They became his family. They gave him purpose. They brought him cheer when he needed it most!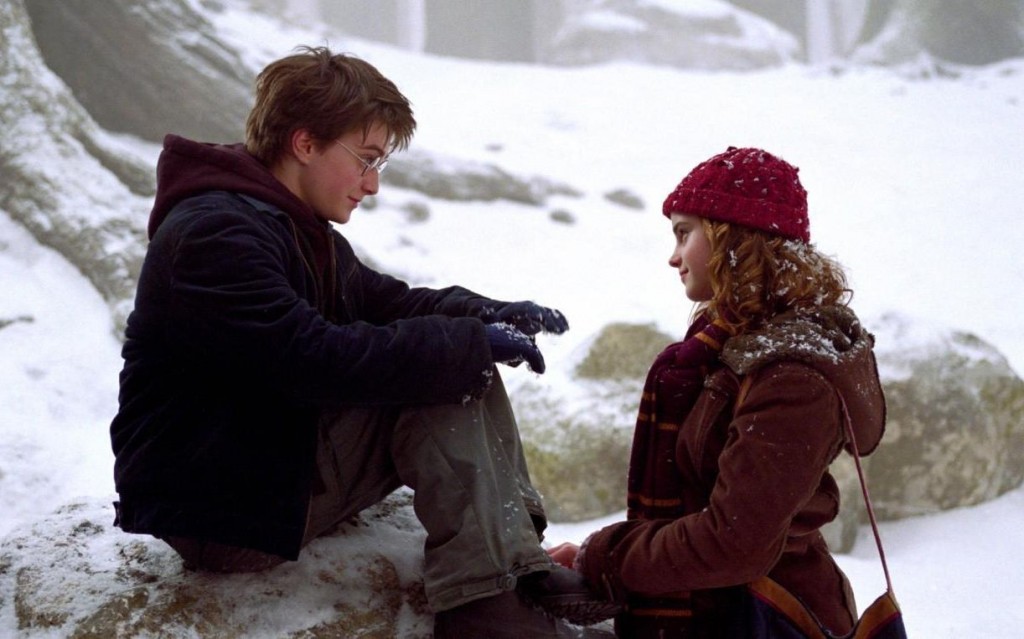 And Rowling knew the importance of bringing those themes home in a memorable, relatable way, giving them life through the trio's friendship and peppering her writing with countless moments of levity. For though they walked with one another through the darkest of times, it was the sweet moments of peace and joy which stood out. The frivolity and happiness they shared in one another's company, especially this time of year, was, and is, truly infectious–we still feel it and are inspired by it!
This season is not just a winter wonderland for us. When Harry Potter is the tie that binds, we find family all around, just as Harry did. So let's laugh and play and celebrate this holiday season the magical way as we reimagine a classic with a Hogwarts twist. We're betting it will take you back to a snow-covered Hogsmeade, our wizarding wonderland…
Wizarding Wonderland
Hagrid sings, are you listening
Round his hut, snow is glistening
A beautiful sight
Fang's happy tonight
Walking in a wizarding wonderland
Gone away are the fudge flies
Here to stay, spiced mincemeat pies
Myrtle coos a love song
Harry hurries along
Walking in a wizarding wonderland
By the Shrieking Shack we build a snowman
Then duck beneath the cloak which all conceals
We'll spy Malfoy coming round the bend
And pelt him in the head till he turns red
Later on, we'll conspire
As we dream by the fire
To face unafraid
The Dark Lord's brigade
Walking in a wizarding wonderland
In the courtyard we can build a snowman
And pretend that he is Severus Snape
We'll have lots of fun with mister snowman
Until he finds us out and flaps his cape
When it snows, ain't it thrilling
Though your nose gets a chilling
We'll frolic and play, the magical way
Walking in a wizarding wonderland
Walking in a wizarding wonderland
Walking in a wizarding wonderland
For all the Potter fans celebrating Christmas today, we wish you great joy! Embrace your loved ones tightly. Hold on to the magic around you every day. And remember, there is always light in the darkness and hope where it seems lost.
If you want to send us your cover of our Christmas song (please do!), send us a video via Twitter, Facebook or tag us on Instagram!