Jessie Cave Discusses Creating & Publishing Comedy Show 'Sunrise' – On U.K. Tour This Year!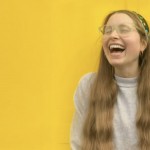 Jan 09, 2019
Potter fans will remember Jessie Cave as bold Gryffindor, Lavender Brown, but since the films ended, Jessie has been hard at work putting the talent we saw in her portrayal of slightly tragic teen Lavender Brown into a career in stand-up comedy, and publishing all-too-relatable illustrations about being a woman, motherhood, dating and the trials of life. Her latest show, Sunrise, premiered at the Edinburgh Fringe Festival, showed at London's Soho Theatre, and is now published (in full colour!) by Nick Hern Books. We spoke to her exclusively to discuss her experience creating the comedy show, and designing the book for publication.
Jessie wrote a first draft of Sunrise in a hotel room, whilst on a four-day-long break from looking after her two children. "I can have secrets too." Jessie says as she introduces Sunrise, and yet the play is raw, full of honesty and (over)sharing, coming directly from her experiences of heartbreak, adulthood and learning to pick up the pieces. Inspiring (and sometimes face-palm worthy) anecdotes about being a working mother, Jessie's hilarious tales make Sunrise a joy to read: pursuing a private place with her partner whilst attending a Potter convention as a special guest, relatable stories of first dates and various lessons in love. At just 70 pages long, it's practically impossible not to binge this in one sitting. You'll find yourself tabbing pages to come back to, sending passages to friends with the caption 'relatable content' and admiring the illustrations accompanying pretty much every single page.
Thought the show, one person is elected to yell 'You go, girl!' to Jessie whenever they're motioned to do so (these points are noted with doodles throughout the book), and Jessie tells us this interactive element was new for the Sunrise show:
Q: Your show is great at involving the audience (I wouldn't mind being the elected 'You go, girl!' person!) – have you ever had any particularly memorable experiences with audience members getting more involved than you'd expected at your shows? 

A: I actually do my best to not involve the audience! Sunrise was the first time and I don't think I'll be doing it again… it's just too risky. I haven't had any really shocking moments with audience members – except the time I thought someone had two lightsabers under their seat but actually they were light-up umbrellas.
At one point Jessie describes a mentoring session at the London Eye, experiencing feelings of being 'inadequate' in her multicolour anorak and pigtails. Her quirkiness and ability to live honestly is what makes Jessie a force to be reckoned with in the stand-up world, and nowhere is this more evident than in the quirky and colorful presentation of Sunrise. She tells us what her hopes are for the future, and shares her love of Chris Riddell:
Q: You're such a creative spirit and it's incredible to see how hard you work – do you have any plans or hopes for the future?

A: Yes! I want to do lots more writing and am in development for TV. I also want to create work which my children can read one day. I'm a massive fan of Chris Riddell who is an illustrator and writer of such an amazing body of extremely imaginative work – including the illustrations for The Beadle and The Bard (!) – and I would love to have as varied a career as him. 
We're no stranger to Jessie's doodles (which she regularly posts to social media), and doodles in Sunrise help bring her stories to life – full-size illustrations are even offered alongside the play to those purchasing a copy of the book: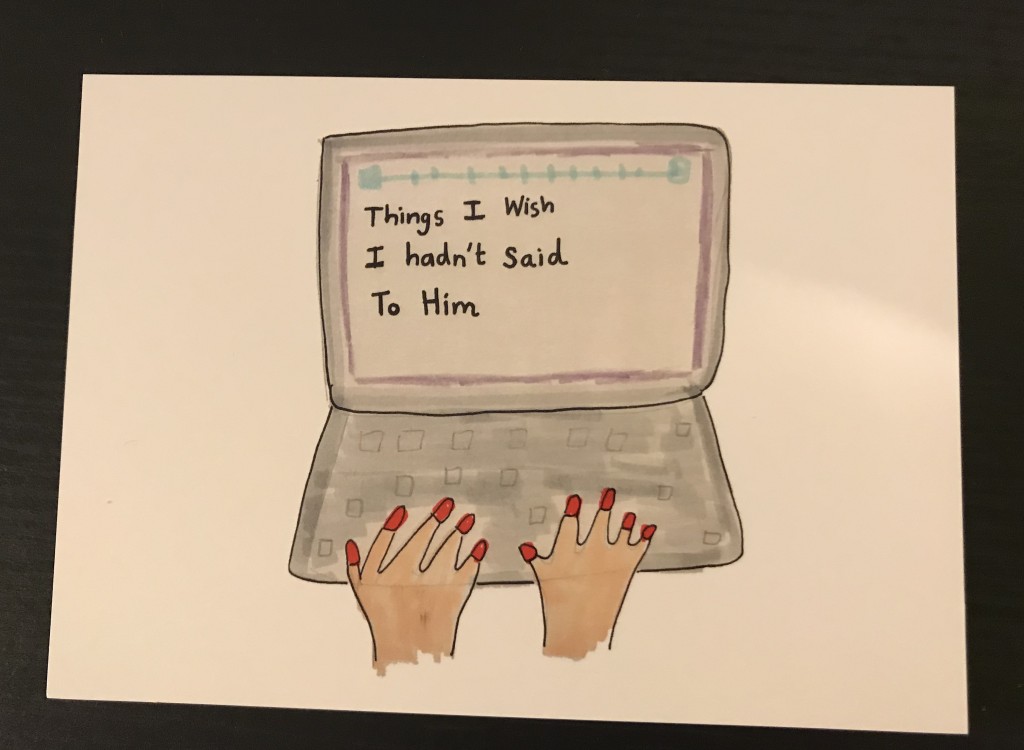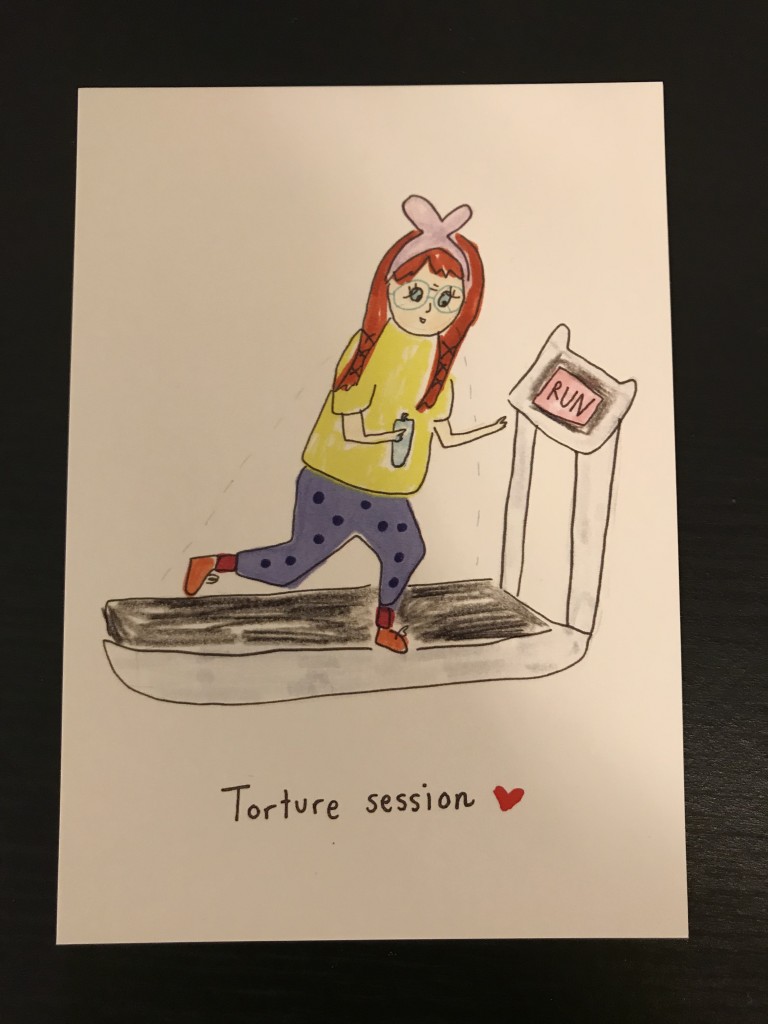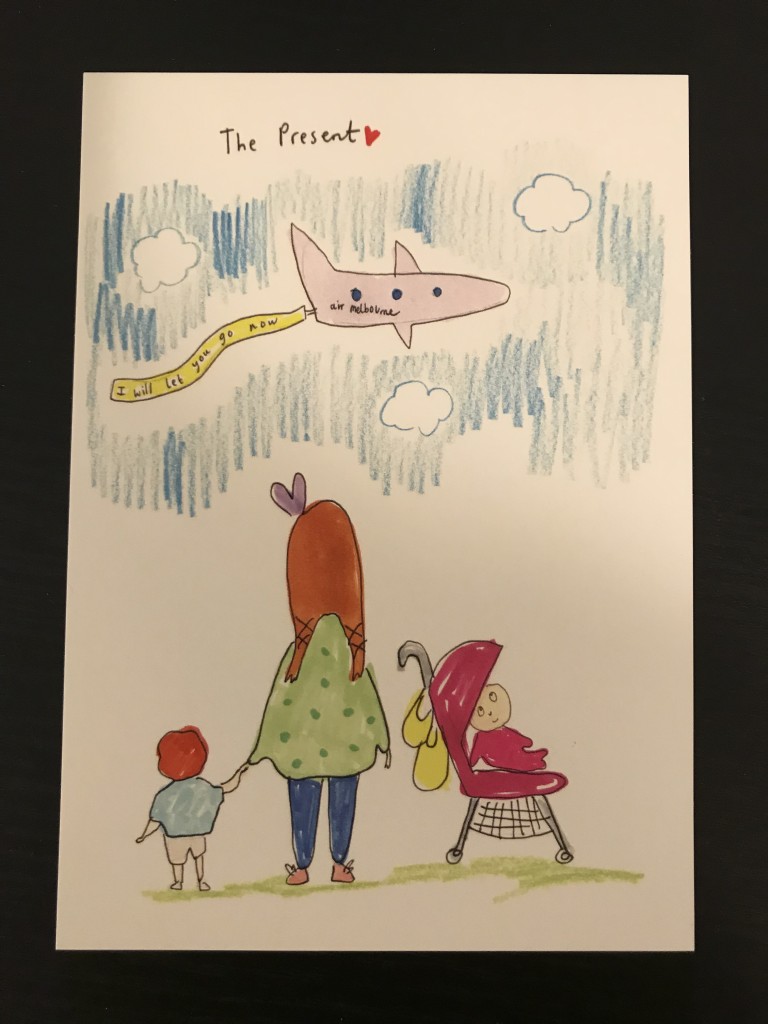 Jessie told us more about choosing doodles to include:
Q: Were you tempted to add anything extra into the book for Sunrise? Did you already have doodles in mind?

A: The footnotes were a brilliant way of getting more context and information into my stories. I was so happy my publisher Nick Hern Books let me do them. 

Q: Which is your personal favourite of all the doodles? 

A: The 'We're going on a bear hunt' doodle.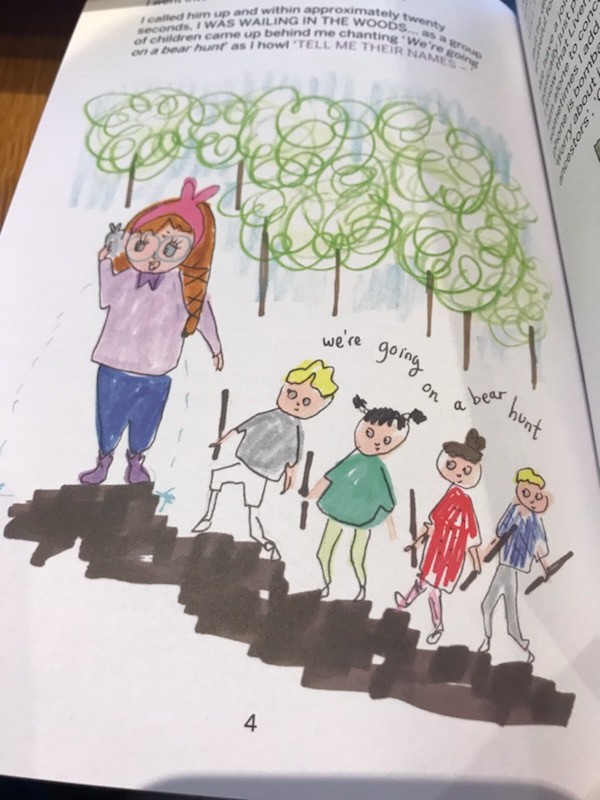 There are a few mentions of Harry Potter throughout Sunrise, and one doodle of her in Paris for the aforementioned Potter convention. We wanted to know more about her experience of fan culture, and her thoughts on Lavender as a character:
Q: Your story about *that* Potter convention is hilarious, and super real – we know fans appreciate you taking time away to meet them, but it must be crazy! Do you get many fans who let you know how much you've inspired them by being honest about the trials of parenthood (and life in general)? Do you have any memory of an experience meeting a Potter fan which really stood out to you? 

A: I once met a young mother who had two children and she was away from them at the convention as a treat to herself, for a weekend away. I realised then that Harry Potter is not just a thing for young adults, teenagers and children – it's an escape for parents too and unleashes and acquaints us with our inner child.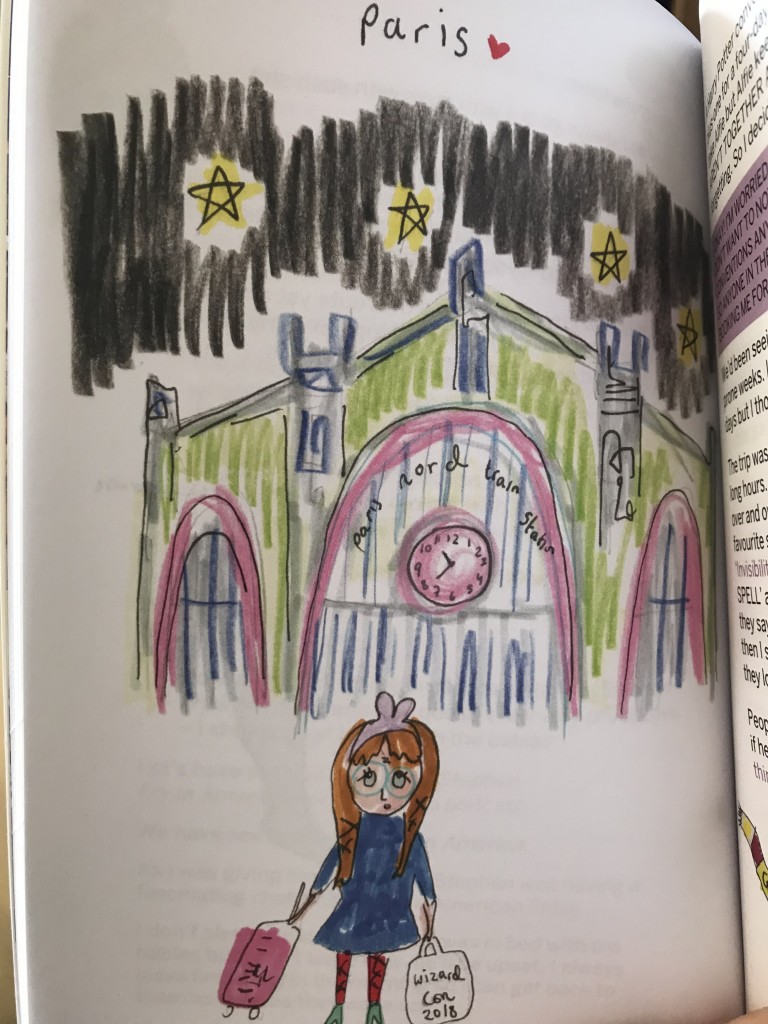 Q: You played Lavender Brown so brilliantly, but as somebody who puts out such an affirming, independently-minded view of women, did you ever want to see what she was like AFTER her relationship with Ron? We see glimpses of her in the Battle of Hogwarts – assuming she survived her attack, where would you have wanted to take her? (We could totally see – and would 100% welcome  – Lavender Brown starting a comedy show at The Leaky Cauldron!) 
A: I sometimes like to imagine what Lavender Brown would be like at dating in her 20's – going on bad Tinder dates and having flings with failing musicians or wizards…
Well, we'd definitely read it!
Jessie is about to embark upon a U.K. tour of Sunrise, so be sure to pick up a copy of the book before the shows start! The show made it onto The Evening Standard's list of Best London Comedy Shows of 2018, so get in there quick! The tour will start Sunday 24th February, and run through to Thursday 21st March 2019. Jessie spoke to us about her excitement, and how personal the set is to her: 

Q: The Sunrise set had so many elements – is there anything particular on stage people should look out for when you're on tour?
A: The 'cage' I use as part of the set is one of the actual ones I sleep in with my children. I find it really comforting having it there on stage, decorated with the same blankets we use at home. 

Q:  Which stop are you most excited for on tour? 

A: Manchester as I (very briefly) went to university there… And also Edinburgh because I've never performed there when it's not the Festival.
Tickets for Jessie's U.K. Sunrise tour in 2019 are now available at Soho Theatre's official website.  Order a copy of Sunrise at the Nick Hern Books website to get a free exclusive set of three postcards, designed by Jessie and featured in the book!
Thanks to Nick Hern Books for providing a copy of 'Sunrise' for review purposes, and Jessie for a lovely interview and plenty of laughs!