Alohomora! Warner Bros Studios Tour London to Unveil 'Biggest Secret Yet'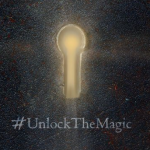 Jan 22, 2019
Today, Warner Bros Studio Tour London – The Making of Harry Potter surprised Potter fans with the announcement that we'd soon be hearing details on their 'biggest secret yet', inviting us all to #UnlockTheMagic…
We're getting ready to reveal our biggest secret yet! Tune in on Facebook now: https://t.co/6NNEaHTt5P

— WB Tour London (@wbtourlondon) January 22, 2019
Not much is known so far, only that the secret required months of construction, as you can see from a new video from Becky – an Interactor at the tour who "lives and breathes Harry Potter everyday" – above, and that a few fans have been 'very close' in their guesses!
Secrets will be revealed. #UnlockTheMagic pic.twitter.com/NnFp0AtaIz

— WB Tour London (@wbtourlondon) January 22, 2019
Most recently the tour announced Valentines Dinner in the Great Hall, and behind-the-scenes feature 'Introducing The Art Department', but no hints so far as to what their 'biggest secret yet' might be. Stay posted for updates!
What are your thoughts on what the surprise might me? Are you as impatient as us ur #UnlockTheMagic?