'Harry Potter' Pop PEZ Coming Soon From Funko!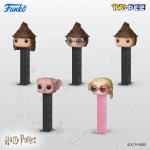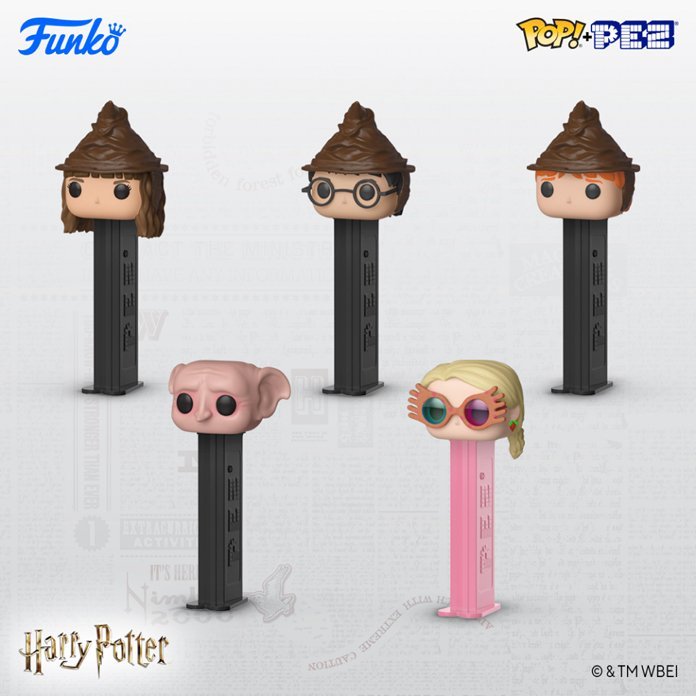 Jan 29, 2019
Calling all Potter fans! Funko is bringing a magical new product to the candy trolley with the addition of five Harry Potter figures to its Pop PEZ line!
It was only a matter of time before Harry Potter, a pop culture phenomenon in its own right, was featured as a PEZ collectible dispenser, the vehicle for their distinctive tart candy tablets, long popular with children and adults alike.
The line includes Funko's take on first years Hermione, Harry and Ron, capped with the Sorting Hat. Luna Lovegood is also featured wearing her now-iconic spectrespecs, first introduced in Harry Potter and the Half-Blood Prince. And last, but by no means least, the line includes Dobby the House Elf, former servant of the Malfoy household turned sacrificial hero in Harry Potter and the Deathly Hallows.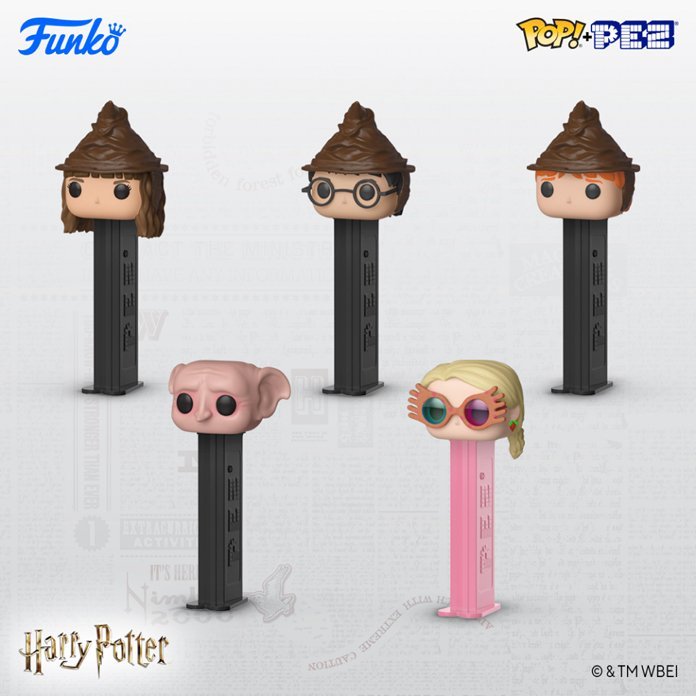 All five characters are favorites among Harry Potter fans, each with their own devoted following, and the dispensers would be a fantastic addition to the collections of both Harry Potter and PEZ fans, either individually or as a set.
According to Comic Book, the new line-up is now available for pre-order at Pop in a Box here. They will be officially released March 28, 2019!
In other merchandise news, Leaky reported on the latest collectible Funko figures unveiled at London's Toy Fair last week.
Funko will be releasing a new Five Star collection inspired by Harry Potter and the Chamber of Secrets. These figures feature Harry, Ron and Hermione decked out in lab coats and earmuffs in preparation for their mandrake lesson with Professor Sprout. The collection also includes Dobby holding a sock, the ticket to his freedom!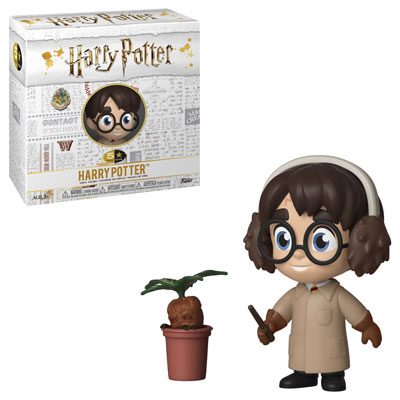 Funko also revealed new SuperCute Plush dolls, featuring Harry, Ron and Hermione with the Sorting Hat–a common theme–as well as the phoenix, Fawkes. Finally, Luna will feature again, along with Neville, as a Vnyl duo. Luna is depicted with her enchanted spectacles and an edition of the Quibbler while Neville holds his "pet" cactus, the Mimbulus Mimbletonia.
These new Funko products can be pre-ordered here!