Classic Stills Unveils Limited Edition 'Harry Potter' Photography Collection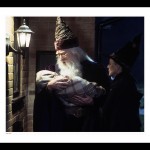 Jan 30, 2019
Classic Stills, the London and Los Angeles-based purveyor of iconic photographs, is partnering with Warner Bros. Consumer Products to release a limited number of stills from Harry Potter and the Sorcerer's Stone for purchase. The collection includes 24 images of the film's most memorable scenes and characters, and only 100 copies of each are available!
CEO Rene Freling issued a statement, enthusing:
"This is an exciting moment for Harry Potter fans…Being able to purchase high-quality prints that can live on in the home for years to come adds a new dimension to how we can all enjoy the magic of the Wizarding World in our homes."
The collection includes Harry, wide-eyed and apprehensive, as he nears Platform 9 3/4 with Hedwig and trolley cart in tow:
It includes a magical view of the Great Hall aglow in candlelight and awash with stars: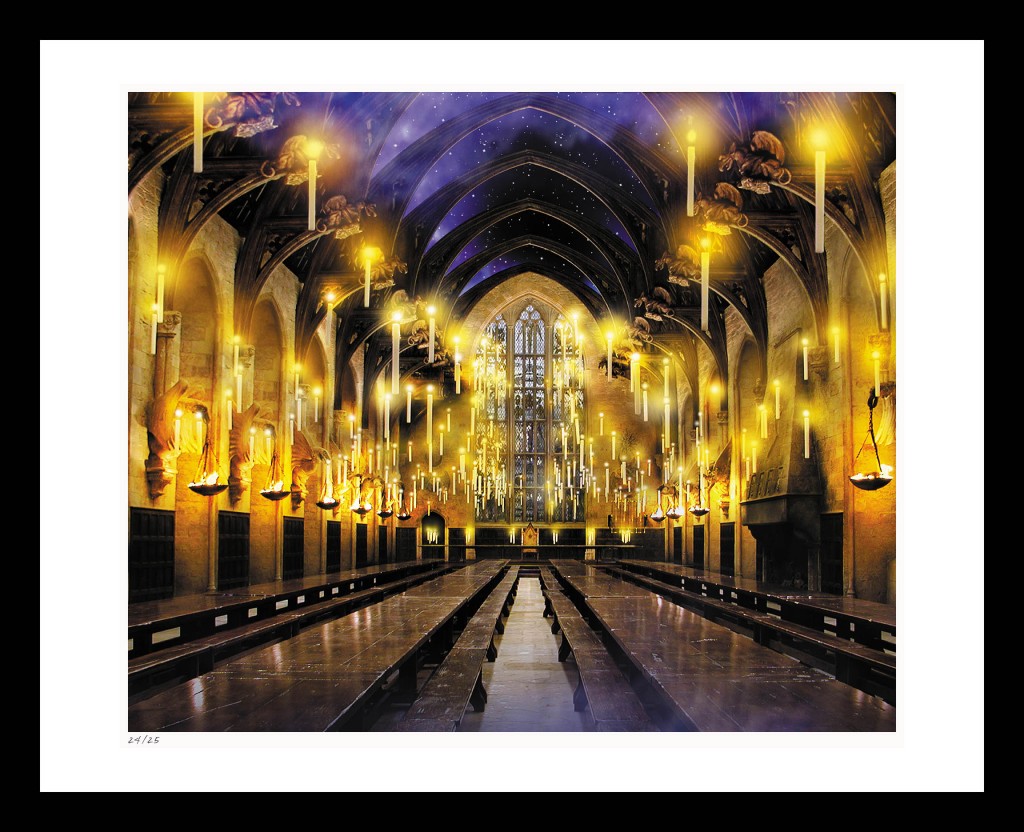 While also featuring an image of the Great Hall filled with students in mid celebration as Gryffindor is awarded the House Cup: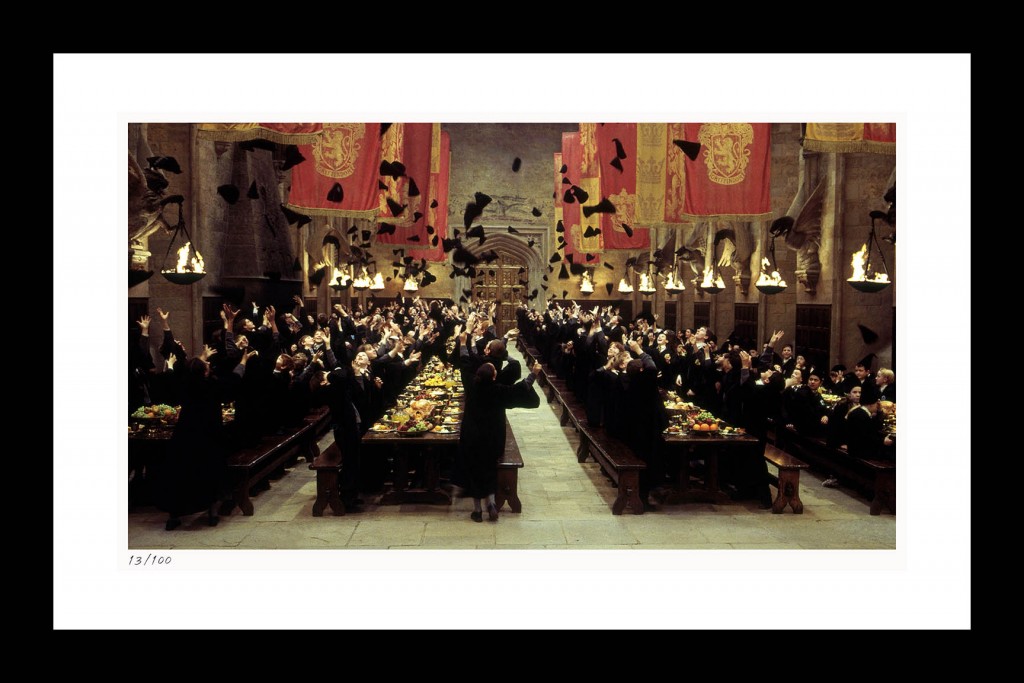 There is a shot of Harry intently searching the Restricted Section of the library for clues about the mysterious object hidden within the castle: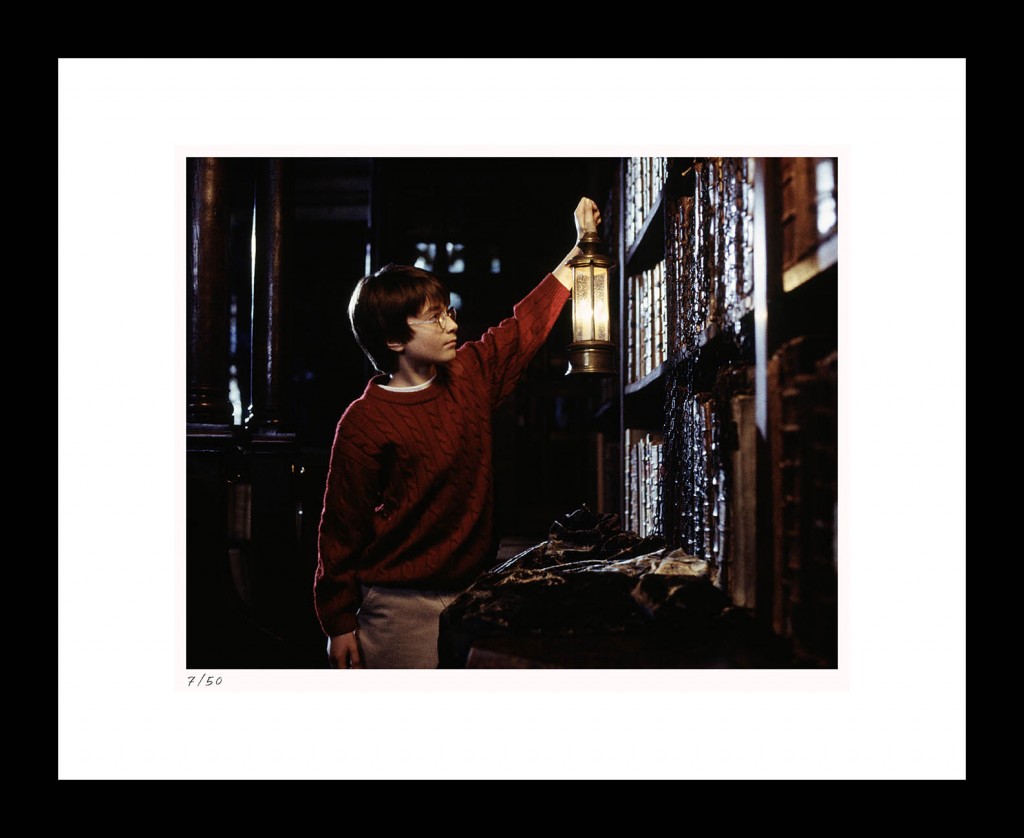 It further includes the climactic moment the trio join forces to conquer the enchanted chessboard in a match for the ages: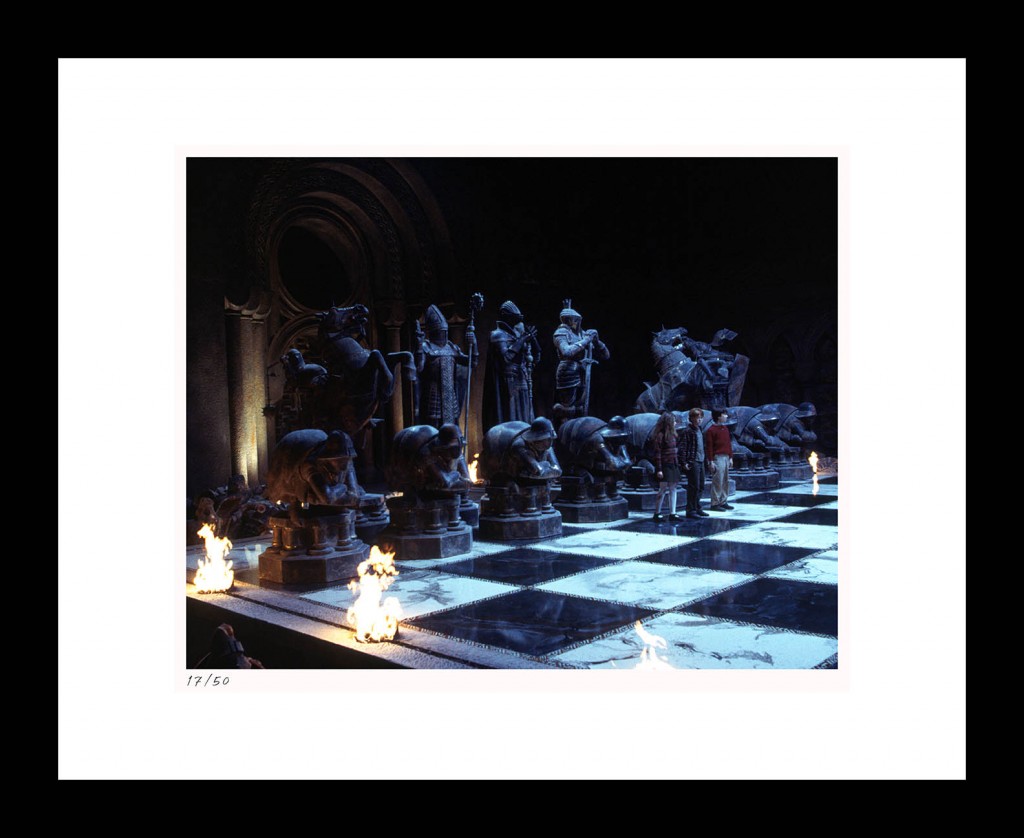 And it includes Harry, Ron and Hermione's iconic farewell as they board the Hogwarts Express at the end of term, gazing longingly back at their adopted home: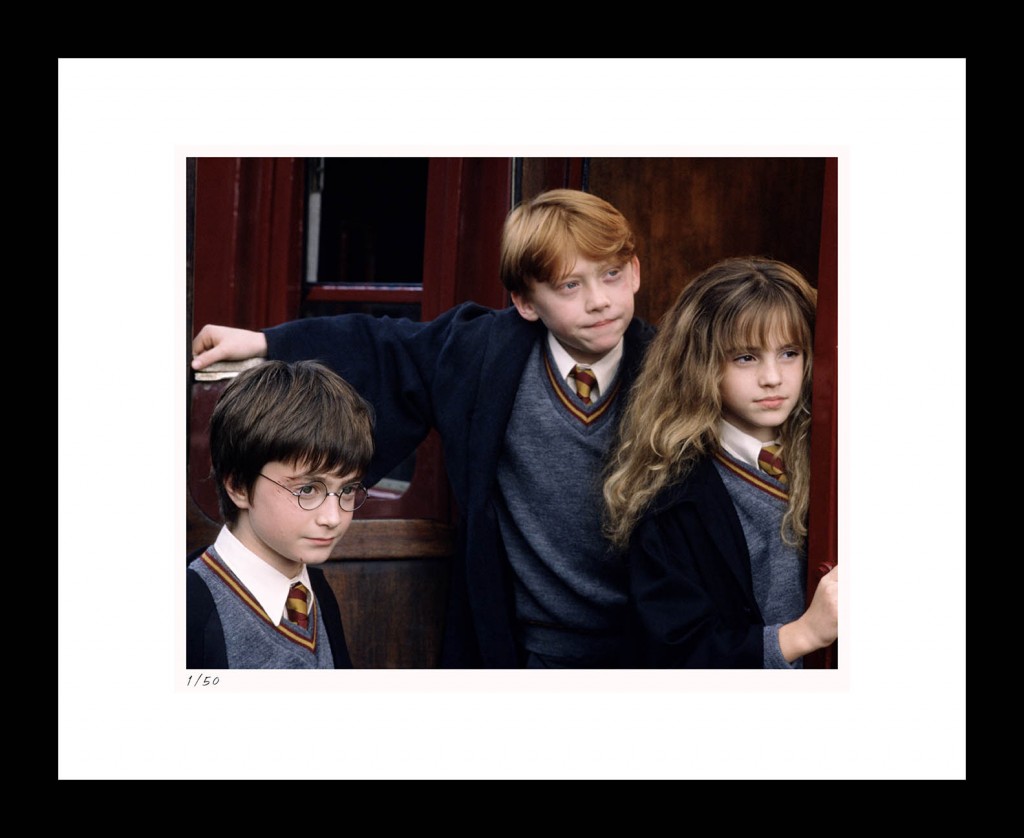 These and more are all available while copies are in stock!
And according to Classic Stills, each print is "hand-framed, individually numbered and presented with a unique certificate of authenticity." The release also specifies that "images are developed using the chromogenic print (C-print) process and are printed on archival-quality photo paper." Prices ranges from $149 / £125.
To view the entire collection and purchase your favorites, visit Classic Stills here or the Classic Stills' UK site here.
And for fans interested in the other seven installments in the Harry Potter film series, rest assured, Classic Stills plans to curate future collections in the order of release–with a unique opportunity for fans to participate in determining selections for the upcoming Harry Potter and the Chamber of Secrets set already announced!
Fans can submit a description of their favorite scene with an explanation of why they love it so much. Entries must be received by March 31, 2019, and three winners will receive the first copy of their selected scene as a framed 16″x 20″ print!
To nominate a scene and enter for the chance to win a limited edition print, visit Classic Stills here.