Dan Fogler Says 'Fantastic Beasts 3' Will Be "Gigantic"!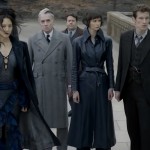 Feb 08, 2019
Dan Fogler grounds the Fantastic Beasts series with his heart and his humor as the relatable and loveable No-Maj Jacob Kowalski. He brought comic relief to Fantastic Beasts and Where to Find Them, and he delighted us with his loyalty to new-found friend Newt Scamander and his affection for legilimens Queenie Goldstein. In Fantastic Beasts: The Crimes of Grindelwald, we experienced the horror of coming war and tragedy through his eyes, as Grindelwald moved forward with his plan for wizard domination.
Fantastic Beasts 3 will be the mid-point of the five-part series and, as such, will bridge the gap between the set-up of J.K. Rowling's story and its conclusion, setting us on the path toward the 1945 confrontation between Dumbledore and Grindelwald mentioned in her Harry Potter series.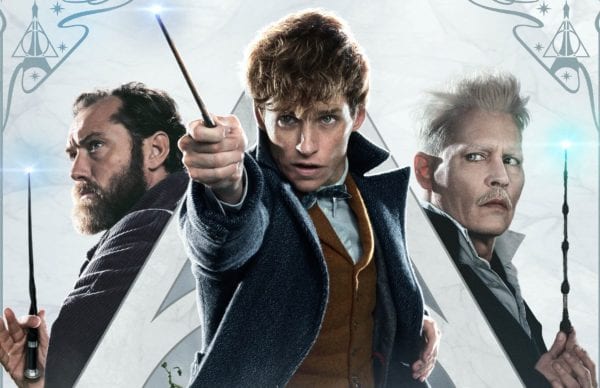 While many fans and critics were disappointed by the unanswered questions raised in the second installment, we discussed the questions at great length, arguing that we should not mistake plot twists for plot holes. Fans should trust that Rowling has a plan. We even reviewed the many parallels between the Harry Potter and Fantastic Beasts series to emphasize that she knows what she is doing!
Now, Fogler seems to confirm that Fantastic Beasts 3 will indeed move the story in that direction. Speaking with HeyuGuys, he addressed the recent news of a production delay, which led many online to assume there were problems with the screenplay. On the contrary, Fogler explained:
"Yeah, we start in the Fall. The movie is going to be gigantic!

"The reason we were given is that the movie is bigger than the first two combined. They needed more time to prep and they didn't want to rush anything so they pushed it back.

"I can tell you that we are going to Brazil. I don't really know much…[laughs]. I'll get a script closer to when we start shooting."
It sounds like this middle entry will be all we could hope for–and more! With the story heading to Rio and the wizarding world continuing to expand, Warner Bros. has to prep a new location. Hand-in-hand with production design will be prep work for all the visual effects studios, who will fill in the details of period landscapes and create all the fantastic beasts sure to pop up throughout film.
The story also continues to bring in important new characters, such as Charms professor Eulalie Hicks and alchemist Nicolas Flamel, who we believe to be members of an early Order of the Phoenix. Jessica Williams announced the role of her character, an Ilvermorny professor (glimpsed in Flamel's 'wizard Skype' book in Crimes), in a recent interview:
What can Jessica Williams tell us about Ilvermorny's Professor Eulalie ('Lally') Hicks? She's a Charms professor, for one! 🧙‍♀️ We'll see her more in the third #FantasticBeasts film. Take a look at our previous speculation on her part in the story here: https://t.co/lQqa6AN1UG pic.twitter.com/kB2xGneiRb

— The Leaky Cauldron (@leaky) February 4, 2019
It simply makes sense that as Grindelwald advances his plan, the logistics of keeping up with the scale of his story would follow suit, and it's a good sign that Warner Bros. wants to make sure they handle this part of Rowling's series properly. This is exciting news, Potter fans!
And for those of you who are also keen watchers of The Walking Dead, you'll recall that Dan Fogler has a part in the current season, playing a character named Luke in 12 episodes. He told HeyuGuys that he had been looking for an opportunity in television, and the show responded to his agents' inquiries. His response was enthusiastic:
"I loved the part, I read the comic books so loved the idea of portraying a character that is in the comics."
As for life on the set of a zombie apocalypse, Fogler revealed:
"Yeah, it's kind of like trial by fire if you are not used to the Atlanta heat in the middle of August!

"I always like to use stuff from my environment in my acting and I always wanted to be in a western and this has that feel to it. This is really the first show I've been on where I've not been worried about sweating."
Read the full interview with HeyuGuys here, and keep checking in, Leaky will keep you updated on all the latest Fantastic Beasts news!