A First Look at Gringotts with James & Oliver Phelps & Warwick Davis!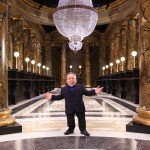 Mar 21, 2019
Gringotts Wizarding Bank opens at Warner Bros Studio Tour London on April 6th, and none other than the Weasley twins, James and Oliver Phelps, and Filius Flitwick / Griphook the goblin himself, Warwick Davis, gave us our first look at the set – and it doesn't disappoint!
Witches, Wizards and Muggles – here's your first look at the new Gringotts Wizarding Bank set at #WBTourLondon! Enter #Gringotts from 6th April and discover the filmmaking magic. pic.twitter.com/IESZdydtFv

— WB Tour London (@wbtourlondon) March 19, 2019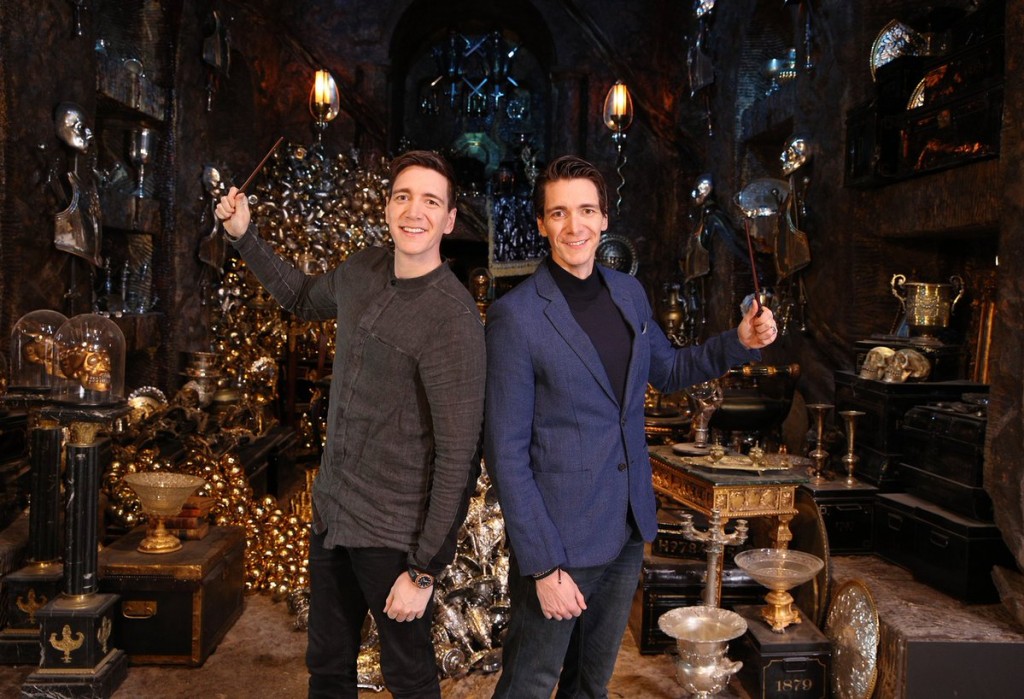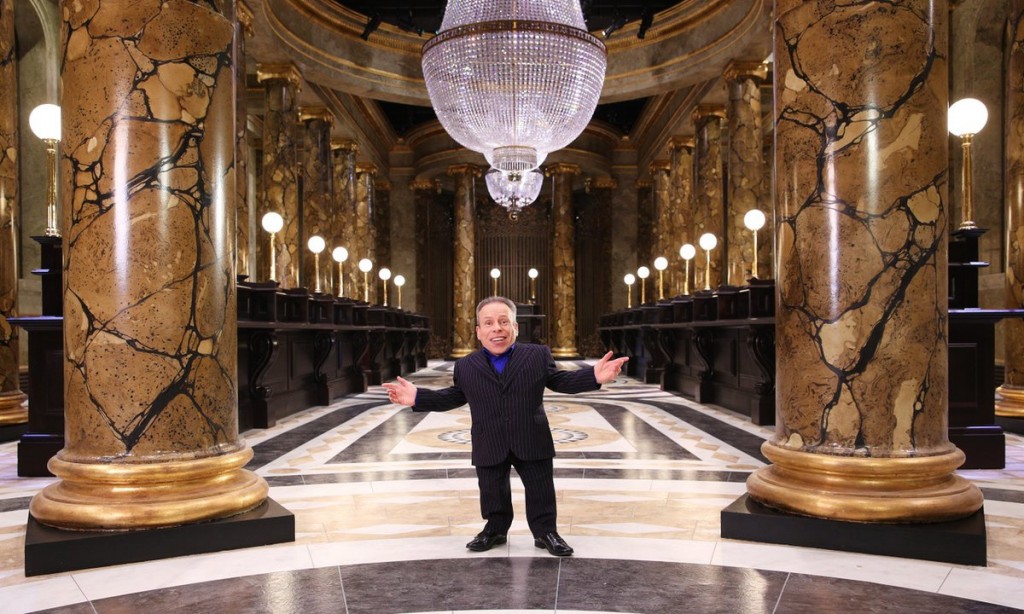 Pottermore were there for the first look at the set, and interviewed Warwick Davis, as well as creature effects artist Sarita Allison, who discussed the scope of creating goblins with special effects make-up, and shared that her work on the goblins seen in the Potter films wouldn't have been possible without the immense patience of the actors:
'We get a lot of praise for our amazing goblin work but we couldn't do it without actors like Warwick – it's very precise work and they do sit there for hours.'
Davis also discussed his first experience on set with Daniel Radcliffe – it takes so long to be transformed into a goblin that he was 'wiped out' by the time it came to shooting the scene!:
"I remember for the first film when I was wearing this make-up, getting up at 4am, have the make-up applied, be ready for 8, we'd then do some filming, usually with Daniel [Radcliffe] who was a very young boy at that point, but then because they needed to film him and get him into school and things… they'd turn around and do my shots right at the end of the day. Now, by then I was wiped out, I couldn't remember my lines, I didn't know what was going on at that point!"
They assure that some top secrets will be revealed in the 16,500 square foot Gringotts set, which uses 210,000 coins, 38,000 pieces of rubberised treasure for the Lestrange vault and 7,014 Hufflepuff Cups!
Sky also interviewed Davis, who discussed his love of the Potter movies:
"I feel I'm very lucky to have managed to be part of these two huge film series. Not a day goes by where I don't talk about them some way or another." 
There are downsides to being transformed into a goblin, though – Warwick said that nobody spoke to him whilst he was in costume!
"When I'm filming, I don't go around the whole day as Griphook, I'm Warwick in between scenes.
"But it's funny, when you're in make-up like this, people don't talk to you. You're a bit isolated on set.
"The studio will be full of cast and crew, but I'll be sat down on my chair and no one will talk to me because I look miserable, even though I'm not inside."
Read more here.
Alongside the opening of Gringotts, Warner Bros Studio Tour will also reveal an all-new 17,000 sqft lobby and café on April 6th, seating up to 500 people to enjoy food and drink inspired by the Wizarding World! Entrance to Gringotts will be included in general admission – get your hands on tickets at the official Warner Bros Studio Tour website.