"Fantastic Beasts: The Crimes of Grindelwald" costumes now on display at WB Studio Tour Hollywood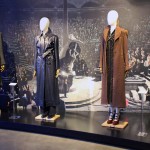 Apr 12, 2019
If you are a Harry Potter fan planning your spring and/or summer vacation now, you should know that Warner Bros. Studio Tour Hollywood has expanded its Fantastic Beasts display to include new, authentic costumes and props from the second film, Fantastic Beasts: The Crimes of Grindelwald.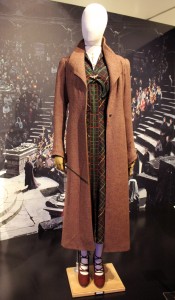 Costumes on display include those worn by Newt Scamander (Eddie Redmayne), Gellert Grindelwald (Johnny Depp),Credence Barebone (Ezra Miller), Jacob Kowalski (Dan Folger), Porpentina "Tina" Goldstein (Katherine Waterson) and more, designed by Academy Award winner Colleen Atwood.  (Read her on-set interview with Leaky here.)
While the Fantastic Beasts exhibit is certainly the most compelling reason to visit, the WBSTH also includes DC Universe: The Exhibit, currently featuring Wonder Woman and Aquaman, with authentic props and costumes from those films also on display.  Through behind-the-scenes tours and exclusive looks at costumes and props used in production, WBSTH provides an intimate look at how Hollywood magic is made.  Both films and TV shows, from the Golden Age of Hollywood to the present, such as Friends, The Big Bang Theory, Batman, Shameless, Casablanca, etc, are featured on the tour.
From now until June 14, 2019, local SoCal residents in zip codes 90000 through 93599 can receive $18 off general admission prices (with the exception of April 13-April 27).
Are you going?  Tweet your photos to us @Leaky.