Pokemon GO Players Can Reserve Usernames for Harry Potter: Wizards Unite!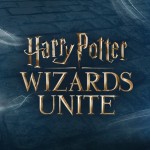 Apr 12, 2019
If you're a Harry Potter fan and a regular gamer, you're probably aware that Niantic's highly-anticipated upcoming release is the real-world AR app Harry Potter: Wizards Unite. Now, Niantic has announced that Pokémon GO players can reserve their names for use in the new game–if they're still available!
According to Nintendo Life, fans should take the following simple steps:
1) Go to Niantic's reservation portal, here. 
2) Select the "Use My Pokémon GO Trainer Nickname" button. From here, log in to your Pokémon GO account through Google, Facebook or Niantic Kids. Pokémon Trainer Club accounts can be linked to Facebook or Google accounts in order to complete the process. Fans can also opt to use their Ingress Agent Name. 
3) Reserve your username IF it's available.
If Pokémon GO Trainer Nicknames overlap with Ingress Agent Names, usernames will be reserved on a first-come first-served basis. Nintendo Life also clarified that Niantic is not registering NEW names at this time. Only existing usernames can be reserved.
We will keep fans updated as more details emerge about the game and its release. In the meantime, Leaky's first-look report last month described some of the game's objectives as follows:
"Players are recruits to the Ministry of Magic's Statute of Secrecy Task Force.  You will follow a map that will reveal traces of magic, guiding you to the location of 'Foundables'—those magical objects that need to be whisked away from Muggle eyes.  Returning 'Foundables' to the wizarding world gets you rewards, but it also costs you 'Spell Energy', which must be replenished at 'Inns'.  You will also find potion ingredients and Portkeys.  You can visit 'Fortresses' to battle Dementors and Death Eaters, and specialise in a magical profession such as Auror or Professor.  By teaming up with witches and wizards in other professions, you can combine your skills for more effective combat."
Read our full report of the game's preview and view promotional teaser trailers here, and a new prerelease review from CNET here.