Harry Potter Alliance Launches 10th Annual 'Accio Books' Worldwide Book Drive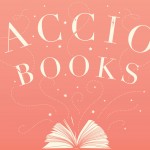 Apr 19, 2019
Today  the Harry Potter Alliance (HPA) launched their 10th anniversary Accio Books – their annual worldwide book drive and literacy advocacy campaign to benefit communities in need all around the globe.
Accio Books started in 2009, four years after the founding of the Harry Potter Alliance, and is a global effort to save libraries (where would we be without them?!) and give the power of reading to children around the world. The HPA has contributed to hundreds of literary organizations and advocated for millions of dollars of library funding in their ten years, training wizard activists to change the world – one spell, one book, one campaign at a time!

The Accio Books campaign runs from April 18 to May 31. This year, the HPA will help send books to organizations in NYC (The Book Fairies), Chicago (Bernie's Book Bank), and California (San Ardo Elementary School) by partnering with Reading is Fundamental, the nation's largest children's literacy non-profit. Harry Potter fans will host personal fundraising efforts, book drives and donate books to Reading is Fundamental and within their local communities in 38 countries around the world. The HPA plans to surpass 400,000 book donations worldwide, and partner with We Need Diverse Books to diversify public and home library collections.
Past Accio Books campaigns have helped to build new libraries in Brooklyn, Uganda and Rwanda, restock libraries in Puerto Rico after Hurricane Maria, provide libraries and educational programmes to the UK and Kansas City, and giveaways for children to immigrant and refugee families in the Netherlands.
If you'd like you get involved in helping the tenth annual Accio Books campaign, visit thehpalliance.org/accio_books to discover how you can change the world with the power of books. Mail spare books, donate locally, host book drives, help We Need Diverse Books in their efforts and watch The HPA's livestream events for inspiration! Livestream events currently planned include Accio Books Global Kick Off: Live from Japan, India, and Australia (Friday, April 26 at 10pm ET), How to Accio Books: Campaign Training for Wizard Activists (Saturday, April 27 at 5pm ET), Zine Making (Mid-May), and #TBR: Book Recs from the Lumos Late Nite Library Squad (late May).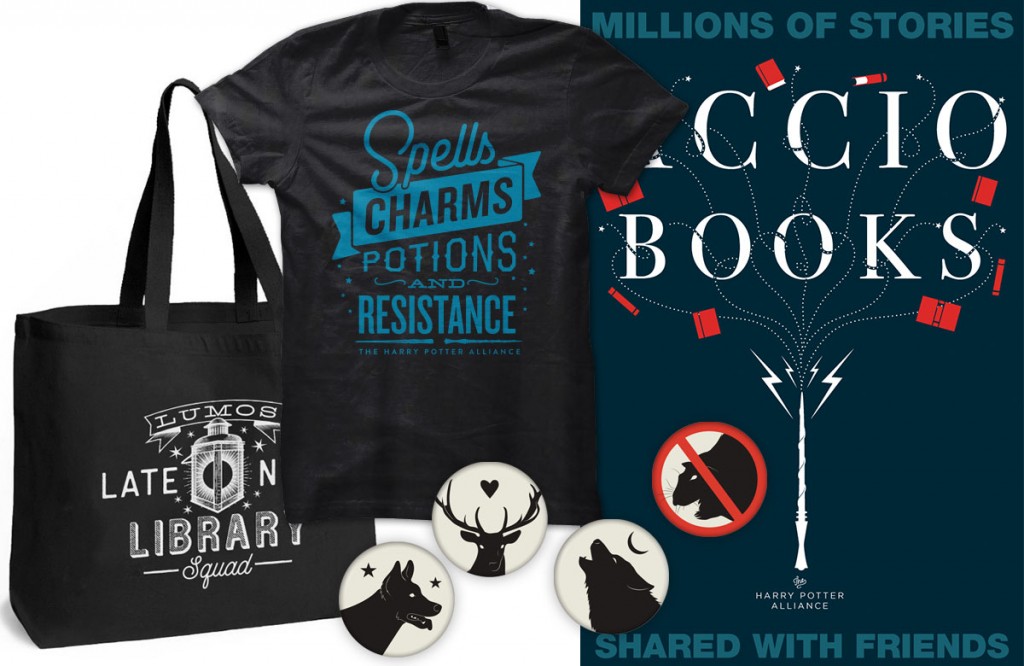 There are also some great campaign perks included in this year's fundraising efforts – if your personal fundraiser raises $200 or more, you'll earn an amazing perk bundle featuring our new Spells, Charms, Potions, & Resistance t-shirt, Lumos Late Nite Library Squad tote bag, Accio Books poster, and Marauders animagus button set!
Instructions for mailing, including addresses, can be found at the HPA's website. Activists who are unable to ship books are encouraged to donate books to local schools, community centers, libraries, and shelters. All book donations, regardless of destination, can be logged for points in the HPA's annual House Cup competition. Fans can find all events, actions, and resources for Accio Books on the HPA's website or sign up for email reminders at thehpalliance.org/prefects.
Happy donating, wizard activists!