Warnermore? Potter Bros.? Warner Bros. and Pottermore Form New Magical Creature In Joint Wizarding World Venture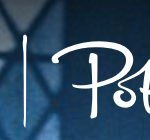 May 13, 2019
Ok, so the real name is Wizarding World Digital, not Warnermore or Blast-Ended Skrewt.  It sounds a wee bit ironic given that Muggle technology doesn't work at Hogwarts, according to Hermione, who read about it in Hogwarts: A History because of course she did.  But this is different; it's about intellectual property rights rather than "ecklectricity", as Arthur Weasley would say.
Pottermore is connected to the publishers of the books.  The site was launched in 2012 to provide digital content related to the books, eBooks, and digital audio books but it didn't hold the rights to include movie-related content, which fell under Warner Bros.' purview.

Now the wizarding world is expanding and deepening via the Fantastic Beasts franchise, which is also owned by Warner Bros.  Pottermore was legally limited in how it could incorporate these new additions to the canon.  Hence, Wizarding World Digital, a joint venture that enables both book and movie-related content owned by each copyright holder to mingle together on one site like guests at Slughorn's Christmas party, although with tastier hor d'oeuvres.
Pottermore Publishing will continue to publish the eBooks and digital audiobooks, and to sell them online, although most Pottermore content will be moved to the new site.  In anticipation of the merger, Pottermore laid off some of its staff in March 2018.  A new management team will decide where to take the joint venture from here.
Neil Blair, J.K. Rowling's agent and the chair of Pottermore, told The Bookseller, "This venture will widen and deepen what we have been able to do on Pottermore so far. There's no reason now why we won't be able to do something because there's a rights issue. The only limits will be our imaginations and what technology is available."
What will happen to Pottermore when much of its content moves to the new Wizarding World Digital site?  We don't know, but we hope the Sorting Hat Quiz remains!
**Update: MuggleNet have received an anonymous unconfirmed tip suggesting that a 'Gold Tier' subscriber option could be available, turning fans into subscribers for 'exclusive' Wizarding World content**