New Harry Potter Merch From Aldi's and Funko!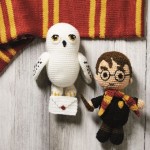 May 18, 2019
Choices for the avid Harry Potter collector are at an all-time high with magical new merch coming soon from multiple outlets. Yesterday, Leaky reported on Hallmark's expansion of its exclusive Harry Potter collectibles series, available in Hallmark Gold Stores and online now. The Harry Potter Hallmark Keepsake Ornaments line will also feature new Potter-themed holiday décor starting in July. Now, adding to the ever-increasing selection of products, Aldi's announced its first ever Harry Potter collection, and Funko is set to release new merch as well.
The exciting benefit of shopping Aldi's line-up, available in UK stores and online, is that products can be purchased at prices significantly below most purveyors of Harry Potter collectibles!
The Mirror reported that Aldi's selection includes crafting options, such as the Harry Potter Make Your Own House Scarf kit and Harry Potter Crochet and Felt kits.
Duvet covers and pillowcases are also available for fans intent on a magical home makeover. Who doesn't want to fall asleep in a Hogwarts dorm room every night?!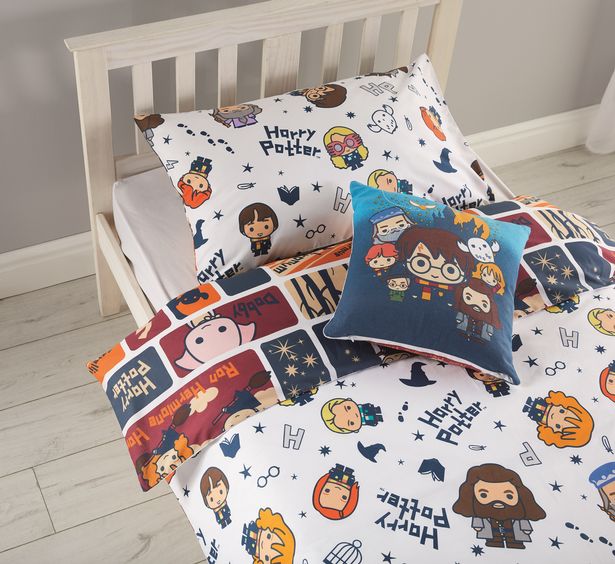 Other must-have merch includes lunch bags, water bottles, pencil case, mugs, notebooks, backpacks, pajamas and more! Check out the full selection, with UK prices, here.
And don't forget, fans of Funko products can look forward to new additions coming soon as well.
Coming Soon: Harry Potter!#HarryPotterhttps://t.co/DVeI1DjKZ4pic.twitter.com/qY7yHNYEnS

— Funko (@OriginalFunko) May 16, 2019
Take your pick of fantastic new Pop! keychains inspired by your favorite characters from J.K. Rowling's wizarding world. Choose from Hermione, Harry, Ron, Ginny, Fawkes and Hedwig. (Or don't choose and get more than one!)
Also look for magical Pop! pen toppers taking after Hermione, Harry, Ron and Dumbledore–and dressed for the Yule Ball in full Goblet of Fire attire! Other new figures include Pop! Fleur Delacour, Pop! Viktor Krum, Pop! Professor Sybill Trelawney, Pop! Harry Potter, Pop! Cedric Diggory and Pop! Fawkes. (We absolutely love those dress robes!)
Pop in a Box also adds a new version of the infamous Lord Voldemort with Nagini wrapped around his shoulders. Visit Funko's website for a closer look.
Which collection, or collectible, are you most excited about, Potter fans?