Theater Round-Up: 'Cursed Child' Comes to Toronto and Changes Casts in London!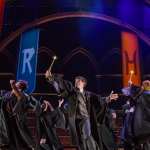 May 25, 2019
It was a momentous week in theater as Harry Potter and the Cursed Child continues to cast its spell the world over, enchanting fans with the announcement that the wizarding world production will soon come to yet another location in its muggle counterpart. In addition to this magical news, the original London production continues to thrive, celebrating another benchmark with its latest cast changeover.
Jack Thorne, best known to Potter fans for penning the Cursed Child script, also looks forward to the premiere of his television adaptation of Philip Pullman's His Dark Materials series, which released its first trailer this week.
Read on for more details!
Harry Potter and the Cursed Child Comes to Toronto in 2020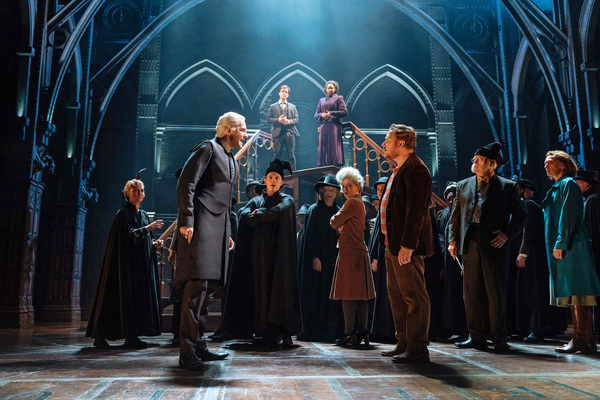 On Wednesday producers Sonia Friedman and Colin Callender announced that the next stop for Harry Potter and the Cursed Child is the Ed Mirvish Theatre in Toronto, Canada.
The production, a magical collaboration between director John Tiffany, playwright Jack Thorne and Harry Potter author and wizarding world creator J.K. Rowling, has seen great success in London's West End since opening in 2016. From there producers brought the series epilogue to New York's Broadway and Melbourne, Australia. It will soon open in Hamburg, Germany and San Francisco, California as well, proving this is a story fans want to be told in a medium that engages their hearts and inspires their imaginations!
We're thrilled to announce that Harry Potter and the Cursed Child will open at the Ed Mirvish Theatre in Toronto in Autumn 2020! #CursedChildCANpic.twitter.com/hSYP5Qs95c

— Harry Potter and the Cursed Child CAN (@cursedchildcan) May 22, 2019
According to Broadway World, Friedman and Callender elaborated on their choice of locale in a joint statement:
"Toronto, with its rich history of culture and the arts, is the perfect city in which to stage our magical production in Canada. We're especially thrilled to be producing the Canadian premiere with David Mirvish and his company and that the historic Ed Mirvish Theatre – which will be specially refurbished for our show – will be Cursed Child's Canadian home."
Canadian producer David Mirvish added:
"The Harry Potter stories have already touched the lives of millions and millions of people through the books and movies. I'm very excited about how this play has managed to continue the story on the theatre stage. Furthermore, because it has been brilliantly created by some of the world's top theatre artists, the play has brought more and more people to live theatre, giving them an experience of pure theatricality that cannot be replicated in any other medium."
With performances expected to begin in the fall of 2020, the theater's makeover and preliminary casting are surely under discussion, and Leaky will continue to report on all developments as they are announced.
Cast Changeover for Cursed Child London
Congratulations to our Year 3 cast who reach their final performance tonight! And this really is the icing on the cake after an amazing year ? #CursedChildLDNpic.twitter.com/0TmkgjOzkx

— Harry Potter and the Cursed Child (@HPPlayLDN) May 19, 2019
The year three cast of Cursed Child London celebrated their final performance Sunday, May 19. It was another magical run for the production which continues to delight audiences and critics, who welcomed the new cast to the stage Wednesday, May 22.
Thomas Aldridge, James Howard, Jamie Ballard, Susie Trayling and Jonathan Case all elected to remain in the roles they assumed last year. Playbill shared official photos of the primary cast in costume with their new co-stars earlier in the week, and they look fully prepped to take on the stage!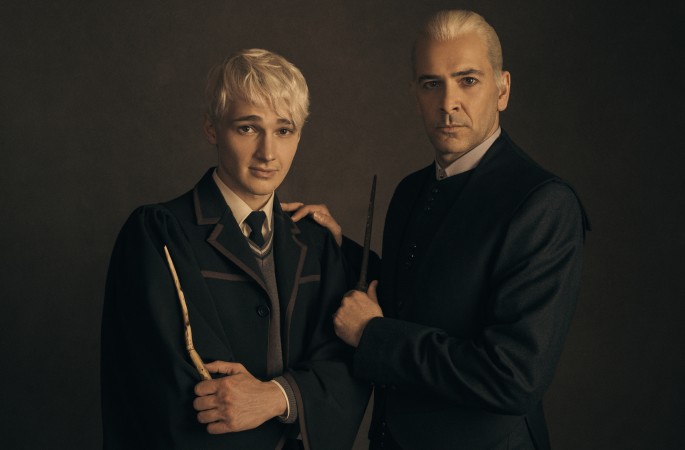 Jonathan Case remains as Scorpius Malfoy, the son of veteran James Howard's Draco. Scorpius finds an unlikely ally and best friend in Harry Potter's son Albus Severus Potter as the duo seek to overcome family legacies and expectations to chart their own course and, naturally, to navigate their own epic adventure.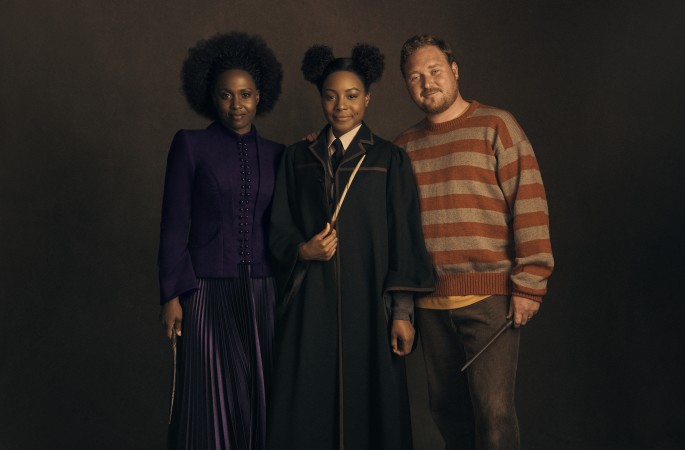 Michelle Gayle joins the cast as Hermoine Granger-Weasley, and Rayxia Ojo will step onstage as daughter Rose Granger-Weasley. Gayle is in the unenviable position of following some exceptionally strong performers in the role of Hermione, now Minster of Magic, but she is no doubt up to the task. The Weasley family is rounded out by Thomas Aldridge's Ron, now co-owner of Weasley's Wizard Wheezes.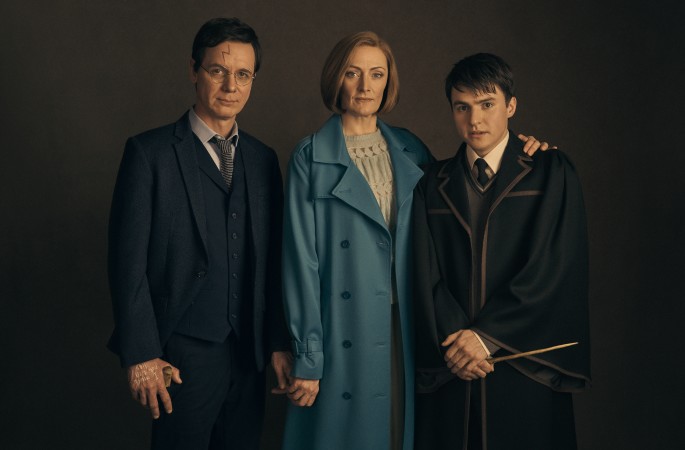 The Potter family gains one new member with Dominic Short playing their youngest child, Albus, who is struggling to relate to his famous father. Jamie Ballard continues as the Boy Who Lived, Harry Potter, and Susie Trayling continues to portray Ginny Potter.
For ticket information, visit the Harry Potter Play UK website here.
Trailer Released for Jack Thorne's His Dark Materials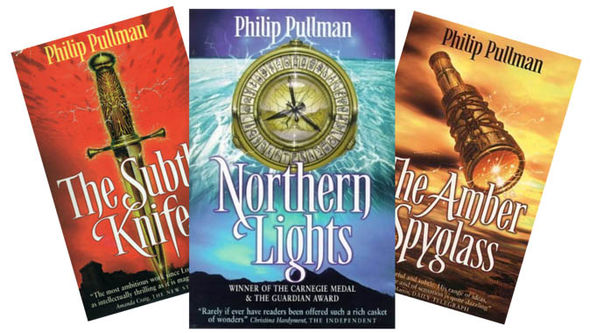 Jack Thorne, prolific screenwriter and playwright, has adapted Philip Pullmans' His Dark Materials for HBO. The upcoming fantasy series is highly anticipated, with Vulture suggesting that the network aims to promote it as a replacement for departing fan-favorite Games of Thrones.
The series, starring Dafne Keene, James McAvoy, Ruth Wilson and Lin-Manuel Miranda, is described as follows:
"The first season follows Lyra, a seemingly ordinary but brave young woman from another world," per an HBO release. "Her search for a kidnapped friend uncovers a sinister plot involving stolen children, and becomes a quest to understand a mysterious phenomenon called Dust. As she journeys through the worlds, including our own, Lyra meets Will, a determined and courageous boy. Together, they encounter extraordinary beings and dangerous secrets, with the fate of both the living — and the dead — in their hands."
Watch the exciting first trailer below!