Theater Round-Up: Imogen Heap on NPR's 'Tiny Desk' Series, Productions Coming to West End, Broadway and Shanghai–and More!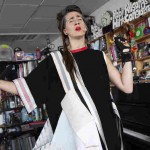 Jun 24, 2019
This week's theater news spans the globe, as proves the case more and more often with our diverse cast of Harry Potter, Fantastic Beasts and Cursed Child stars, as well as the expanding nature of the industry, and the wizarding world, itself.
Imogen Heap cast her spell over audiences with an appearance on NPR's Tiny Desk concert series, showcasing some of Frou Frou's favorites. Then, back to the business of successful transfers, Sonia Friedman Productions looks to adapt and revive a classic film onstage in the West End while also bringing another one of her hits to Broadway. And lest you think transfers only go one direction, Jack Thorne's reworked King Kong musical may also make a move, this time from New York City to Shanghai!
But with all the news about what's new in theater, we also cover the Off-Broadway production Puffs, which just announced an end to its magical three-year run. Last, we close out the weekly recap with a return to Harry Potter and the Cursed Child and some exciting merch you may want to add to your Potter collection.
Read on for all the details.
Imogen Heap Enchants on NPR's Tiny Desk Concert Series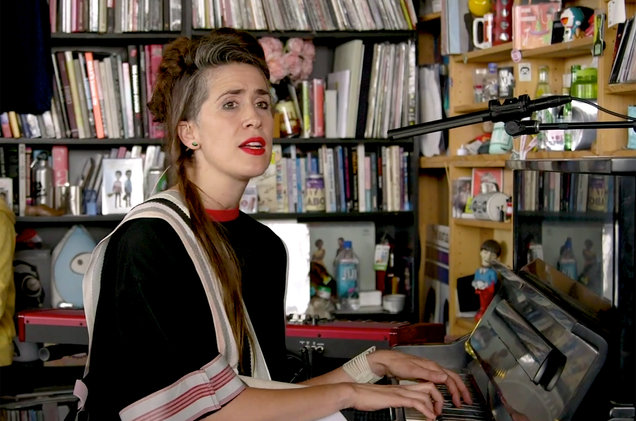 Imogen Heap, the musical innovator behind the Harry Potter and the Cursed Child soundtrack released in November, performed on the June 20 episode of NPR's Tiny Desk concert series. The mini concerts are set in a crowded office, which serves to showcase the vocal and instrumental talents of featured guests in stripped-down performances.
According to Billboard, Heap appeared with longtime musical collaborator Guy Sigsworth, opening with Frou Frou's Guitar Song. She followed the classic with Speeding Cars, backed by her singular piano skills. Next, she broke from the performance to give a brief master class in tech engineering, demonstrating her Mi.Mu Gloves to the audience. Finally, she closed with a revamped rendition of Hide and Seek.
Watch her enchant and amaze in the video below!
Sonia Friedman Brings Kind Hearts and Coronets to West End, Girl From the North Country to Broadway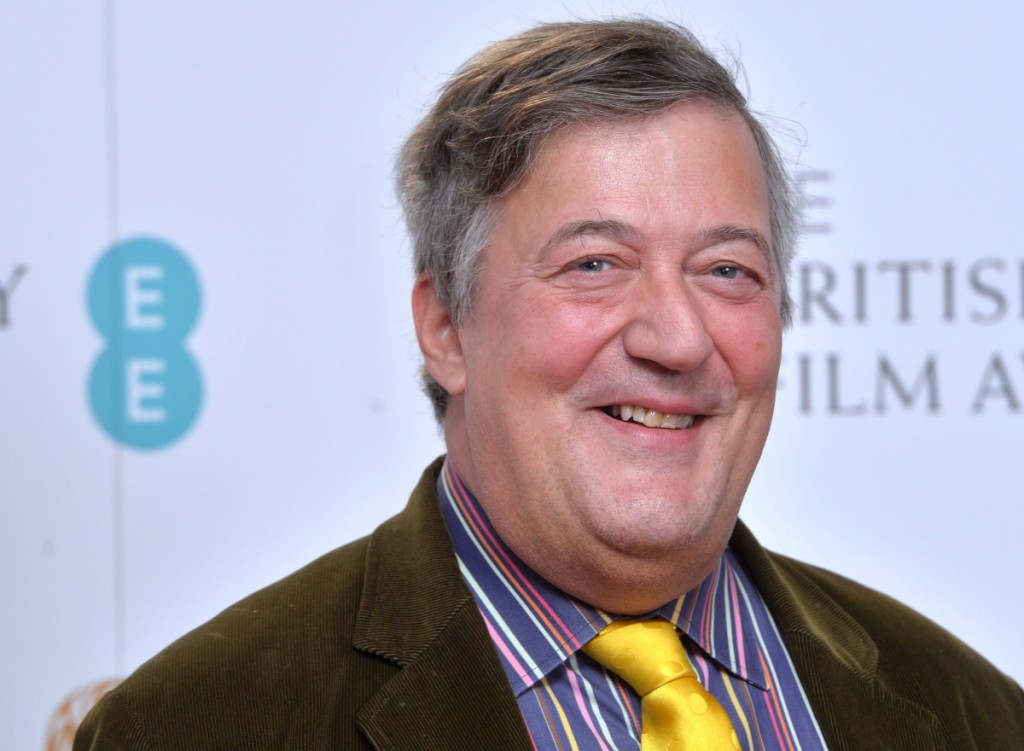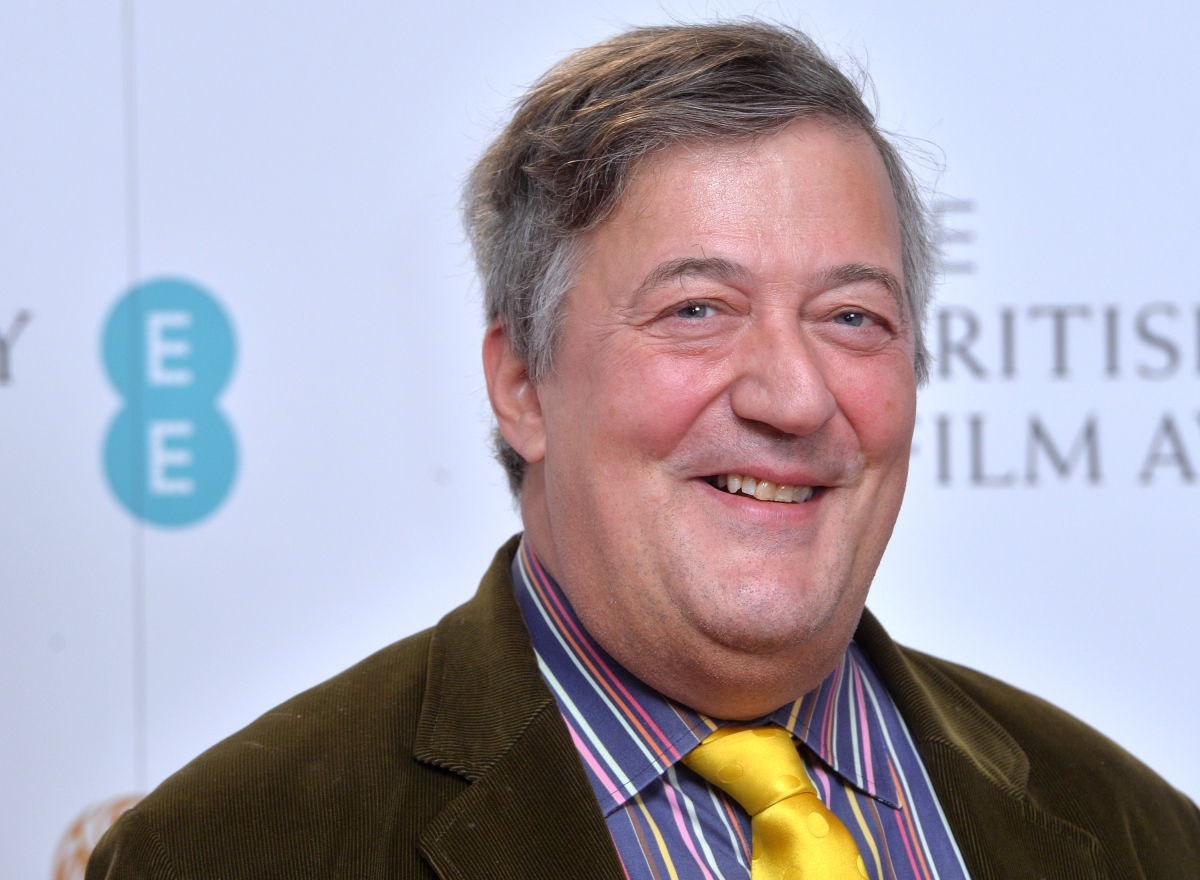 Stephen Fry, beloved narrator of the British Harry Potter audiobooks, has adapted the Ealing comedy Kind Hearts and Coronets, planning to revive the classic for the West End stage with help from Sonia Friedman Productions.
Chortle reported the Friedman was delighted with Fry's take on the story, saying that his "script 'sparkled' and that he 'brings his customary wit and dazzling wordplay to this deliciously dark tale of class, revenge and madcap murder'."
The plot follows Louis Mazzini, a poor charmer who kills off all eight members of the D'Ascoyne family in an effort to claim his inheritance. Like the 1949 film, one actor will portray each member of the well-to-do family, and the role has not yet been cast. Finding an actor suited to carry off such a weighty task, and the right theater to stage it, will determine when the new production opens.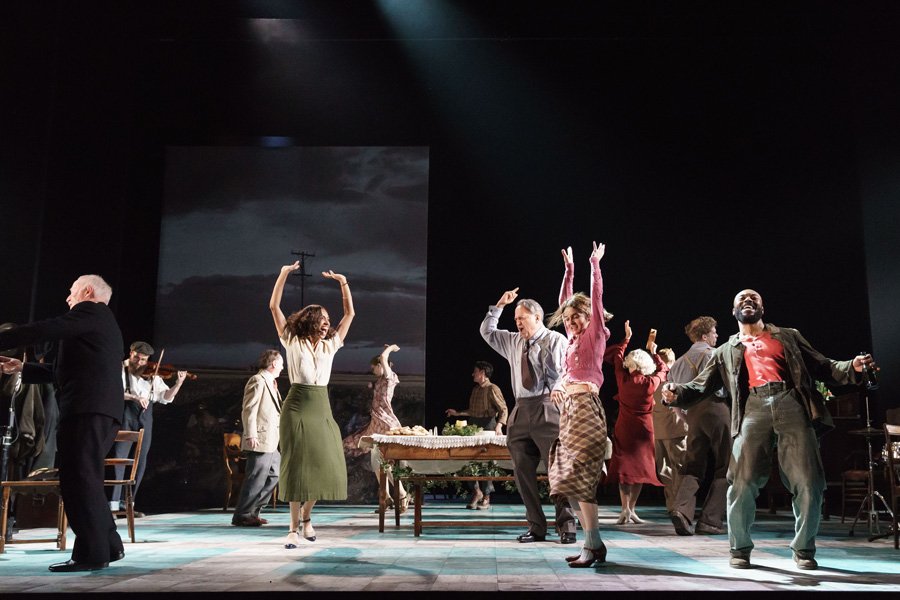 Broadway World announced that Sonia Friedman also plans to bring the critically-acclaimed musical Girl From the North Country to Broadway next year.
The latest in a string of transfers, including Harry Potter and the Cursed Child, The Ferryman and this fall's The Inheritance, Girl From the North Country would begin preview performances on Friday, Feb. 7 at the Belasco Theatre with the official opening set for Thursday, March 5.
The cast of the Broadway production has not been announced, but we would love to see Olivier-winning Shirley Henderson (Moaning Myrtle) and Ciáran Hinds (Aberforth Dumbledore) reprise their roles. Wands cross, Potter fans!
Tickets are already available for purchase here.
Rhys Ifans and Rakie Ayola to Star in On Bear Ridge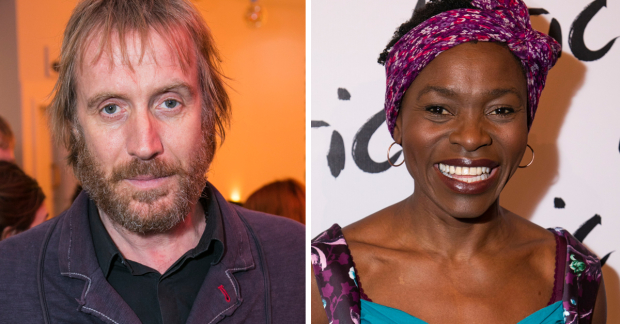 According to WhatsOnStage, Rhys Ifans and Raykie Ayola are set to join the cast of On Bear Ridge, which will be co-directed by Vicky Featherstone and writer Ed Thomas.
Ifans, known to fans for his portrayal of Xenophlius Lovegood in the Harry Potter films, will play John Daniel. Ayola, who played adult Hermione Granger-Weasley in the second London cast of Harry Potter and the Cursed Child, takes on the role of Noni. Jason Hughes Sion Daniel Young star alongside them as The Captain and Ifan William, respectively.
The play is "about a village lost on the map, blurred by redrawn boarders where John Daniel and Noni, who run the butchers and grocers, are defiantly drinking whiskey and remembering the good times."
On Bear Ridge will run at the Sherman Theatre from Sept. 20 to Oct. 5, followed by a stint at the Royal Court from Oct. 24 to Nov. 23.
King Kong Sets Sights on Shanghai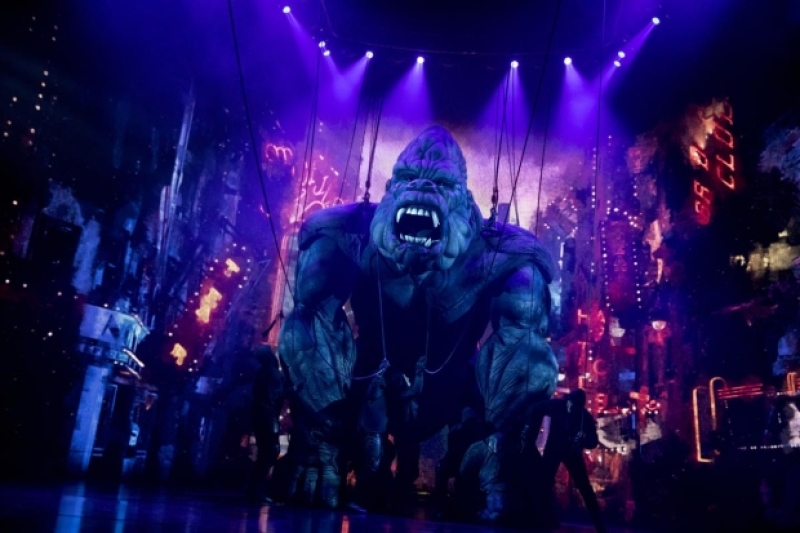 The musical King Kong took over Broadway for preview performances Oct. 5 of last year after transferring from Australia and getting an update from Cursed Child scribe Jack Thorne. The production is a feat of theatrical engineering, employing technologically-advanced puppeteering which uses animatronic components and bunraku, a Japanese technique in which the puppet is manipulated onstage while remaining visible to the audience. It has proven highly successful, and producers have now set their sights on Shanghai!
Broadway World released a statement from Sophie Qi, founder and CEO of Harmonia, which read:
"There is already great anticipation and attention coming from Chinese audiences for this ground-breaking production, one that merges technology and art into an innovative world-class theatrical event. I am thrilled to be evolving the Kong experience for the modern Asian marketplace, and I know that this will be an exciting catalyst for the many international productions to come."
The musical is expected to make its Asian premiere in 2021.
Off-Broadway Puffs Ends Run This Summer
The Harry Potter-inspired @PuffsPlay sets its closing date Off-Broadway: https://t.co/qRkVQAowiDpic.twitter.com/hwXD7yIs48

— Playbill (@playbill) June 20, 2019
Puffs, short for the delightfully tongue-in-cheek Puffs, Or: Seven Increasingly Eventful Years at a Certain School of Magic and Magic, has enjoyed a long and successful Off-Broadway run buoyed by its charming approach to J.K. Rowling's beloved source material, the Harry Potter series.
The play about a group of misfits from one of the lesser-known and often underestimated houses first opened at New World Stages on July 17, 2017 after runs at the Peoples Improv Theater and the Elektra Theater. And Playbill has now announced that Puffs will see the curtain fall on its magical production for the final time on Aug. 18.
From a small improv theater to off-Broadway to movie theaters and subsequent productions all over the world, our journey with Puffs has been nothing short of, well… magical. Come visit us in our room near the kitchens before we close on August 18th. https://t.co/WHl9H3hKQS pic.twitter.com/KgyExwacOS

— Puffs (@PuffsPlay) June 20, 2019
To purchase tickets while you can, visit the official Puffs the Play website here!
Accio! Harry Potter's Cursed Child Wand Now Available
The wand chooses the wizard… Harry's Cursed Child wand is now available in theatres and online! https://t.co/mqA1wRJByjpic.twitter.com/kqgAAsxfC3

— Harry Potter and the Cursed Child NYC (@HPPlayNYC) June 22, 2019
Finally, we return to the latest news from Harry Potter and the Cursed Child, the epilogue from J.K. Rowling, John Tiffany and Jack Thorne continuing Harry Potter's magical story. And now, replicas of the wand used by adult Harry on stage are now available in theaters and online! 
The product is described as follows:
"Exclusive to the Harry Potter and The Cursed Child Store, is this beautiful official prop replica of Harry Potter's wand. The wand measures approximately 32cm, and comes in a protective presentation box. Please note: This wand is a true collectible and not a toy. It may break if treated roughly."
If you can't wait until your visit to the Lyric, Palace, Princess, Mehr! or Curran theaters, you can order your wand through the official Cursed Child store here!