Mini Boden Launches Limited Edition 'Harry Potter' Collection This August!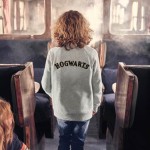 Jul 09, 2019
Boden Clothing announced a magical collaboration yesterday, partnering with Warner Bros. Consumer Products to bring a new Harry Potter-themed limited edition collection to the Mini Boden line. The range launches Monday, Aug. 5, so the good news is that Boden's wizarding world fans won't have to wait long for the release. On the other hand, start gathering your galleons now–the collection features 81 unique pieces that will be sure to capture your fancy!
According to a press release from the clothing company, the collection was designed entirely in-house in close collaboration with Warner Bros. Consumer Products, ensuring the result is up to Potter fans' high standards. There's a lot of merch out there, and any new product line needs to bring something magical to the table. From all appearances, Boden seems well up to the task, charming followers with clever advertising (That train looks awfully familiar…), reputable quality and trademark design details.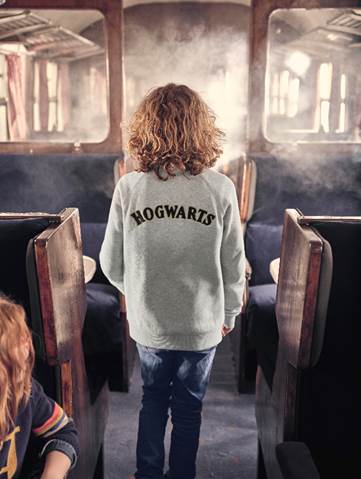 Specifically, prospective customers can expect the following from the new line:
"Each piece of the collection is unique and features all of the thoughtful design details that customers have come to expect from the Mini Boden brand including bespoke prints, truly unique embroidery, colour-change sequins, fluttering applique and 3D detailing on tops, capes, trousers and dresses."
Boden noted that the collection accommodates children from newborn through age 16, so there are plenty of size options to choose from, and young fans can continue to dress in magical attire as they grow. (Although, since the collection is a limited edition, you may need to plan ahead with those purchases!)
Check out the adorable little witches and wizards in this enchanting promotional teaser…
The statement also announced that a second collection will be launched Oct. 7. There are no details on how the follow-up collection will differ from the first–whether it will simply expand on the debut range or whether it will branch out thematically. Boden will undoubtedly keep fans updated as the release dates approach.
Boden invites followers to register online here to receive the most current information leading up to the launch!