VOTE for final towns to receive giant Wands Installation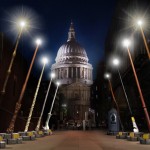 Jul 10, 2019
Voting is open to pick the final four towns in the UK and Ireland to host the giant wands that were created as a promotion for the Fantastic Beasts films.  The wands will visit the four winning towns, in order of votes cast, in the run-up to the release of the third film in the Fantastic Beasts series.
The contenders are:  Birmingham, Dublin, Kingston upon Hull, Leeds, Manchester, Newcastle Upon Tyne, Reading, and Stoke-on-Trent.
Voting is open until 5pm August 26.  Vote here.  The winners will be announced on August 31, 2019.
Leeds is one of the final towns in the running to be visited by the Wands Installation – cast your vote here! https://t.co/kJB6djpARs pic.twitter.com/iVYLklLM9u

— Fantastic Beasts (@BeastsMovieUK) June 26, 2019