Another Harry Potter first edition sells at auction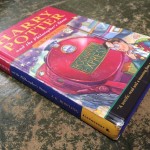 Aug 02, 2019
Following up on our report that a first edition of Harry Potter and the Philosopher's Stone would be up for auction at the end of July, we can now inform you that the book sold for £28,500.  Rare first editions  of the Harry Potter books have been selling for stratospheric prices at auction.  Just over a year ago, another first edition of Philosopher's Stone sold for £56,000.  A year prior to that, the gavel came down on $81,250 for another, a record for a work of fiction not signed by the author.  That same year, a first edition signed by Rowling fetched £106,250.  If you were lucky enough to be one of the earliest Harry Potter readers and have one of the first editions, you could buy yourself a Firebolt with the money you'd receive if you were willing to part with it.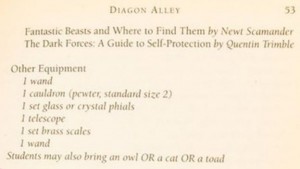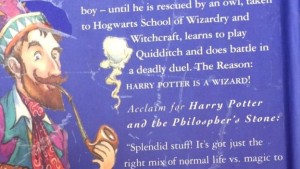 This first edition of Harry Potter and the Philosopher's Stone, published in the UK in 1997 by Bloomsbury, was purchased for £1 at a local library sale in Staffordshire.  Of the 500 copies printed in the first run, 300 were sent to libraries.  This edition contained two major typos:  "1 wand" is repeated in the list of supplies that first year students are to bring to Hogwarts, and "Philosopher's" is spelt "Philospher's" on the back cover.
As noted above, at an auction held on July 31, birthday of both Harry and JK Rowling, the book was sold for £28,500.  The seller, an office worker, was said to be quite chuffed.  She had originally picked up the book at the library sale to read on holiday, and it had languished in the back of a cupboard since.  Quite the lucky find!  I wonder if Felix Felicis was involved?